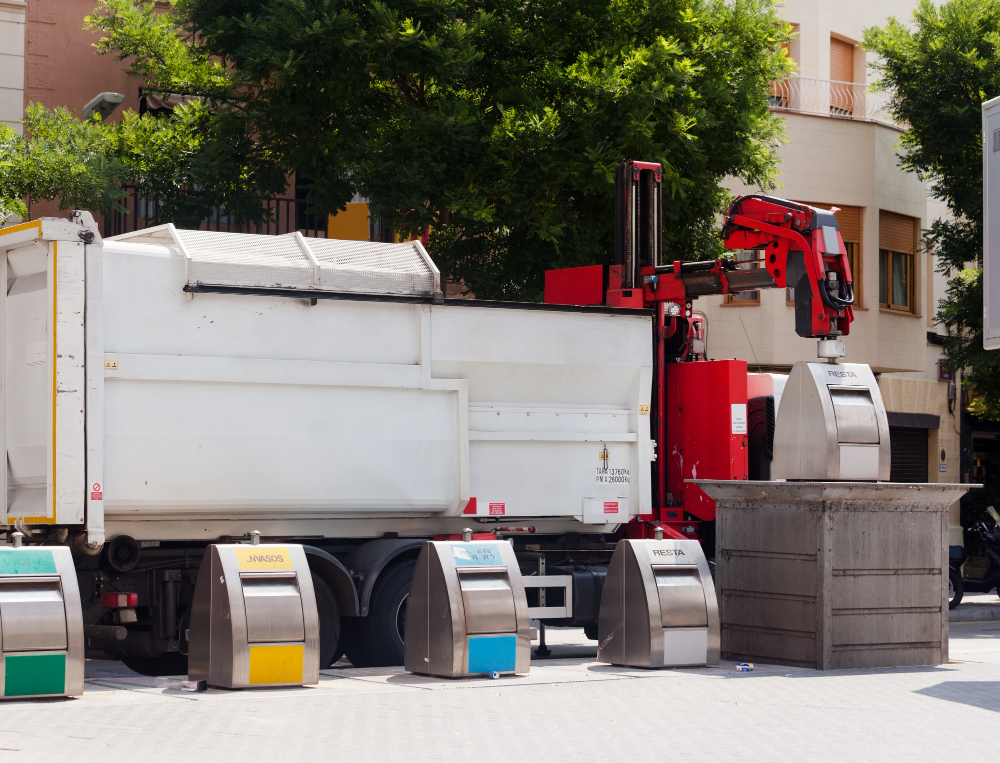 Residential Roll Off Dumpsters
Residential roll off dumpsters have become increasingly popular in recent years, providing an effective and efficient solution for managing a variety of debris. Massie Services Dumpster Rental Company has been helping customers with their residential dumpster needs since 2010. Our goal is to provide quality customer service while keeping our prices competitive. We offer a wide range of sizes and can customize the rental period to meet any need.
This article provides an overview of residential roll off dumpsters, including how they work, types available, and when it makes sense to rent one. Exploring the advantages and disadvantages will also help potential customers decide if this type of waste management is right for them. Finally, tips on selecting the proper size dumpster are included to ensure that customers get exactly what they need without overpaying or renting something too large for their project.
Using a residential roll off dumpster can be both convenient and cost-effective compared to traditional methods of disposal like hauling away heavy items by hand or hiring an expensive removal service. With Massie Services Dumpster Rental Company's experience in the industry, we understand these needs better than anyone else and strive to make the process as smooth as possible for each customer who chooses us for their waste management needs.
What Is A Roll Off Dumpster?
Roll off dumpsters are the perfect solution for large-scale residential and commercial projects. With a wide selection of sizes and types, Massie Services Dumpster Rental Company offers comprehensive roll off services to meet any project needs. From construction debris removal to hazardous waste disposal, we make sure that your job is done right.
Our team can provide you with all the necessary information when it comes to selecting the best dumpster size and type for your project's requirements. We understand how important it is to have the correct sized container at an affordable price point. Our knowledgeable staff will help you choose from our various roll off solutions so that you get maximum value for your money.
Once selected, our reliable delivery service ensures timely drop-off and pickup of your chosen dumpster containers. And no matter what type of dumpsters you need – front loading, rear loading or side door models – we guarantee complete satisfaction with our cost effective services every time.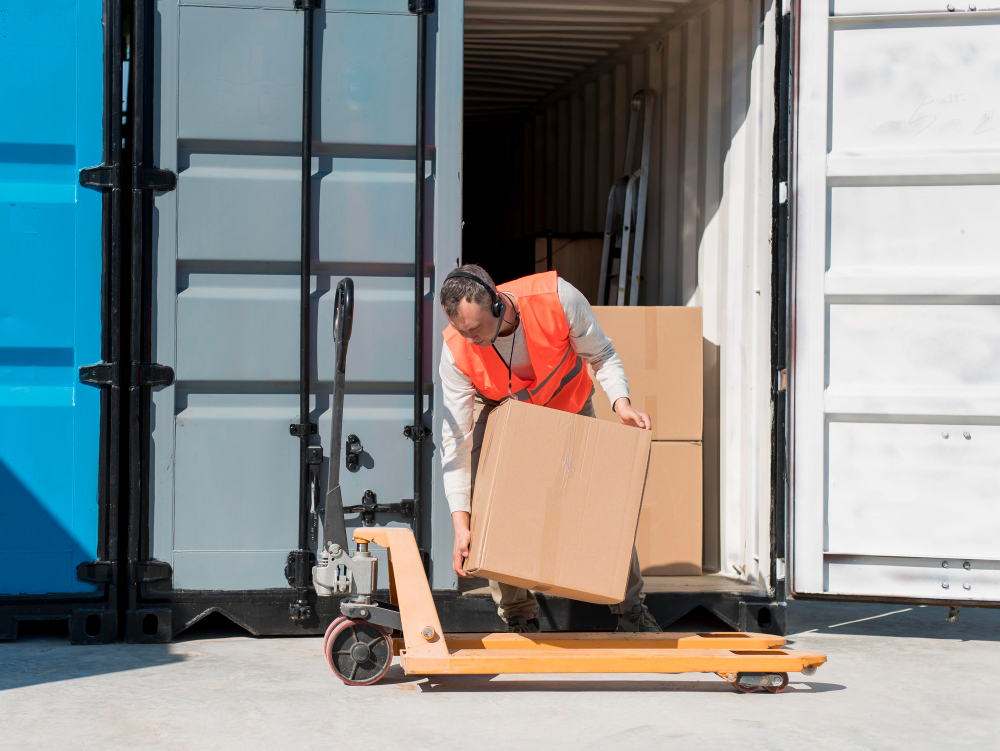 Cost Of Renting A Residential Roll Off Container
At Massie Services, we provide residential roll off dumpsters for all types of projects. Our services include construction dumpster rental and convenient dumpster rentals for a variety of needs, such as medical waste or yard waste removal. We also offer recycling services to help with building additions or creating an accessible path on your property.
Our pricing is based on the size of the container and what type of debris you need removed. The cost can vary depending on where the container will be located, how long it's needed and other factors that may apply in certain situations. For example, if there are any obstacles blocking access to the job site, additional fees may be applied accordingly.
In addition to our competitive rates, our team members are available round-the-clock to answer any questions you have about renting a residential roll off container from us. With years of experience in providing quality service at affordable prices, Massie Services is your go-to source for reliable dumpsters for rent.
Frequently Asked Questions
When it comes to residential roll off dumpsters, many people seem to think that a good place for one is anywhere on their property. Not so fast! Placing the container in an unsafe or inconvenient location can lead to all sorts of problems:
Unsafe placement: hazardous waste and commercial construction debris should not be allowed near any structure, trees, power lines, etc. Doing so could easily result in costly repairs or even injury.

For example, mercury switches found in fluorescent lighting fixtures need special disposal methods that are not typically offered by trash removal companies. Also keep in mind that single layer shingles used in siding replacement projects cannot simply be dumped into a commercial dumpster as they may contain asbestos fibers which require professional handling.

Inconvenient placement: we understand how tempting it might be to locate the dumpster right behind your house but if you plan on doing some concrete removal soon then having the dumpster right there may prove difficult when working with large machinery. Consider placing it away from the work area where possible and close enough to allow easy access while still being safe and out of the way of other activities taking place on your property.
At Massie Services Dumpster Rental Company we always recommend consulting with our experts prior to deciding where exactly you want your container placed - safety first!
When deciding what items you can discard in a residential container, it is important to know the weight and size limitations of your dumpster rental. Massie Services Dumpster Rental Company offers waste solutions for light demolition, full house remodel, or any other project that requires large amounts of trash disposal. Depending on the type and amount of materials being discarded, different types of containers may be used.
Heavy materials such as concrete should not be placed in residential roll off dumpsters because they are too heavy to safely transport away from your property when filled. However, most standard household debris like furniture and appliances can usually fit within the limits of a 10-20 cubic yard dumpster. Hazardous material like paint cans must also be avoided due to safety regulations set by local waste management companies. Infectious materials such as medical waste should never be put into residential containers either; if needed there are special containers made specifically for these kinds of hazardous wastes.
Massie Services provides an array of sizes suitable for all sorts of projects ranging from small cleanouts up to larger renovations or demolitions. Whatever project you have going on at home, our team will work with you to find the right sized container so that all your needs are met quickly and efficiently without putting anyone's safety at risk. Let us help make sure you get rid of all those unwanted items properly!
When considering residential roll off dumpsters, it is important to understand what items are prohibited. While traditional dumpsters may be convenient for disposing of construction waste removal needs and yard waste, not all materials can be placed in them. Massie Services Dumpster Rental Company encourages customers interested in disposal of waste to work with our dumpster specialists and consultants to ensure the correct equipment is provided for their project needs.
| Prohibited Items | Allowed Items | |:-----------:| :------------:| |Hazardous waste |Furniture | |Liquids |Household goods | |Tires |Appliances | |Paint/Chemicals |Building debris |
The following items cannot be disposed of in a residential dumpster: hazardous material, liquids (including oil), tires, paint or chemicals. Disposal of these items must follow local regulations regarding proper disposal procedures. Additionally, Massie Services offers several alternatives to renting a dumpster such as providing containers specifically designed for the safe transportation and disposal of hazardous materials or liquid-based products like paint thinners and cleaners. Our rental experts can assist you in determining the best option for your specific situation.
To better serve our customers we have compiled answers to frequently asked questions (FAQs) on our website – including information about pricing, size options, delivery times and other details related to renting a residential roll off container. We also provide expert advice on selecting the right item for your particular construction waste removal needs so that you get the most efficient solution for your job site requirements. As an established provider of quality services, Massie Services Dumpster Rental Company ensures prompt delivery and pickup from any address within our service area as well as dependable assistance throughout the entire process when it comes time to dispose of unwanted refuse from your property.
When selecting a provider for residential roll off dumpsters, there are a few factors to consider. First and foremost is the quality of service provided by the company. Massie Services Dumpster Rental Company offers an array of services that can be tailored to any need or requirement; this includes debit card payments, special waste placements, and current dumpster size offerings. Additionally, their effective waste removal strategies ensure customers receive quick and efficient disposal solutions for all types of projects.
Second is the cost associated with renting a dumpster from a particular company. Massie Services Dumpster Rental Company provides competitive rates on commercial dumpster rentals so that customers get value for money spent when disposing of their waste materials in a timely fashion.
Finally, it's important to select a reliable dumpster rental service company who will provide you with safe and secure equipment in minutes. Massie Services Dumpster Rental Company ensures customer satisfaction through prompt delivery times and friendly staff members who are willing to answer questions about your needs or concerns related to your project requirements.
Here are some key points to keep in mind while choosing the right provider: - Debit card payment options - Special waste placements - Current dumpster size offerings - Effective waste removal strategies - Guarantees or warranties on services
Are you considering hiring a dumpster for your residential project? Rumpke's services are the perfect solution. Here we will discuss the advantages of using their residential service to meet all of your waste needs.
|Advantages | Explanation | |-----------|--------------------------------| |Day Service |Same day delivery and pick up | |Cost |No additional cost on weekends | |Friable Asbestos Removal |On-site removal and disposal available |
Rumpke's day service offers same-day delivery and pick up, so you don't have to wait around for days waiting for an empty or full dumpster. Furthermore, they offer this service without any additional fees on weekends – ideal if you're working outside office hours. This ensures that your project can move forward quickly and efficiently with minimal disruption to regular life. Additionally, Rumpke also provides on-site friable asbestos removal and disposal services for certain locations in order to ensure safety when dealing with hazardous materials like asbestos.
In terms of size options, Rumpke has a wide selection of roll off dumpsters from 30 yards long up to 40 yards long which can cater to most demolition jobs or other large projects such as construction work or landscaping projects. Their website also explains clearly what the actual sizes of the different rental units are so customers can choose the right one for their requirements. On top of that, Rumpkes haul off process is fast and efficient meaning that there won't be delays caused by having too many trips back and forth trying to collect all of the waste produced by larger jobs. All in all, Rumpke's waste solutions provide convenience while addressing safety concerns related to hazardous materials like asbestos - making them a great choice for residential projects.
At Massie Services Dumpster Rental Company, we provide a variety of yard waste disposal solutions for residential and commercial customers. When it comes to getting rid of large amounts of garden clippings, leaves, tree trimmings, or other organic materials from your property, our dumpsters are an ideal choice. Here are some common services that we offer:
Dumpster Placement

- We will deliver the appropriate size container directly to your driveway, ensuring easy access while still protecting your driveway with our Driveway Protection Policy.

Yards of Waste Disposal

- Our containers have enough capacity to handle up to 12 yards of waste at once; this makes them perfect for larger cleanup projects such as construction debris removal.

Waste Connections & Compactors

- We can also connect you with WB Waste Solutions who specialize in providing compactors and other equipment rentals which help reduce the amount of space needed for storing bulky objects like furniture or appliances.

Container For Yard Waste

- Whether you need a small container for yard waste or a larger one for construction debris removal, we've got you covered! All of our containers come with secure lids so that nothing gets out during transport or storage.
Our team is dedicated to helping make sure all types of yard waste is properly disposed of in accordance with local regulations and guidelines. If you have any questions about how best to dispose of items on your property, don't hesitate to reach out – we're here to help!
Mini dumpsters are a great solution for small projects such as minor landscaping or household cleanups. These cost-effective, foot tall dumpsters offer deep capacity and come in several common sizes that can accommodate any waste solution needs. While they may not be ideal for major construction projects, mini dumpsters still provide an efficient way to get rid of unwanted debris from commercial and residential jobs alike.
The following table provides an overview of the various types of mini dumpster available from Massie Services Dumpster Rental Company: |Dumpster Size | Capacity (Cubic Yards) | Ideal For | |------|-------------|--------------| |10 Yard Mini | 10 Cubic Yards | Minor Landscaping Projects; Household Cleanouts | |15 Yard Mini | 15 Cubic Yards | Small Residential Projects; Garage Cleanouts & Remodels | |20 Yard Mini | 20 Cubic Yards | Major Renovations & Demolitions; Commercial Construction Jobs |
From large scale renovations and demolitions to smaller home improvement projects, mini dumpsters provide reliable waste solutions for virtually any project - big or small. They're perfect for short-term use on both residential and commercial sites due to their convenience, affordability and easy storage capabilities. Whether you're clearing out your garage during a remodel or tackling a major construction job, mini dumpsters will help keep the work site safe and organized while reducing environmental impact.
Massie Services Dumpster Rental Company offers dependable service at competitive rates with flexible pickup times so there's always someone around when you need them most. With years of experience in the industry, they know how to quickly meet all your disposal requirements without breaking the bank! Contact us today to discuss our full range of services - we look forward to helping you find the right waste solution for your next project!
Massie Services Dumpster Rental Company offers prolonged rental periods for dumpsters needed for business and residential purposes. Our team has the experience to provide waste solutions that effectively manage various amounts of waste. We can supply dependable waste removal services, whether it be for office projects, backyard projects, block removals or roofing projects.
We understand how much time a project can take so we offer flexible rental periods that are designed to meet each customer's needs. Whether you need your dumpster to stay onsite for one day or two weeks, our staff is ready to assist in ensuring you have a satisfactory experience with Massie Services Dumpster Rental Company. This way, customers will not have to worry about when their work is finished and they can move onto their next task without having to stress over returning the dumpster in a timely manner.
Massie Services Dumpster Rental Company provides an array of options when it comes to renting out our roll off containers for extended-term use. Customers can choose from different sizes based upon their specific requirements as well as select from several payment plans depending on what works best for them financially. With this flexibility, customers are sure to find exactly what they need at Massie Services Dumpster Rental Company!
Using a dumpster for cleanouts, garage cleanouts, block removals, major cleanouts and minor landscaping projects is like riding a bike; the environmental impact can be minimized with careful consideration. Massie Services Dumpster Rental Company understands that proper waste management is essential to protect our environment and decrease landfill usage. We partner with local recycling centers to help promote sustainable practices in all types of residential roll off applications including roofing projects and large-scale landscaping jobs.
Recyclable materials collected from our dumpsters are processed and reused whenever possible. For example, we recycle construction debris such as wood scraps, drywall pieces, tile fragments etc., which can reduce the amount of waste sent to landfills by over 80%. Additionally, at Massie Services Dumpster Rental Company we strive to use fuel efficient vehicles for delivery and pickup services so as to minimize carbon emissions into the atmosphere.
By making environmentally responsible decisions, we ensure that any project involving our dumpsters will not harm natural landscapes or water sources near your property. Our commitment to being green allows us to provide peace of mind when using our service for residential roll off needs.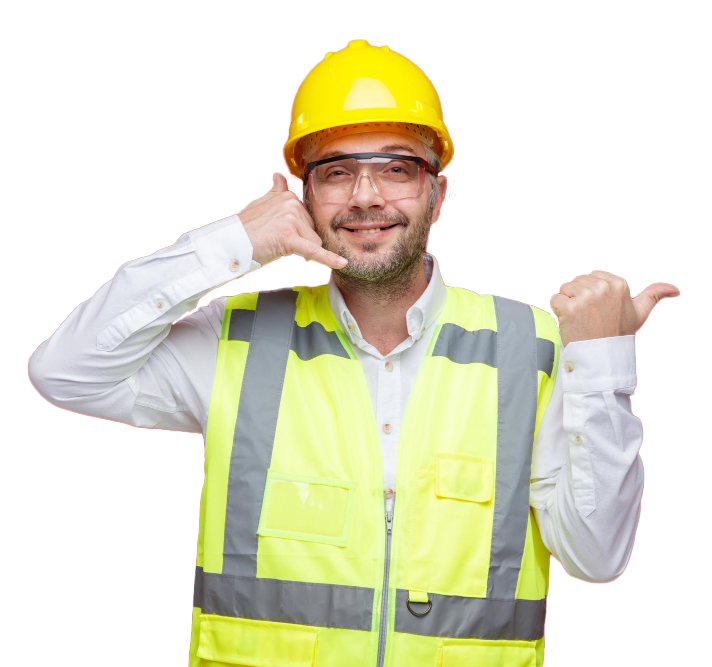 Get in touch with Massie Services Dumpster Rental for all your waste management needs! Our dedicated team of professionals is ready to assist you with reliable and efficient dumpster rental services, tailored to suit your specific requirements. Whether it's for a residential cleanout or a large construction project, we've got you covered with our range of high-quality, durable dumpsters. Don't hesitate to reach out to us via phone, email, or our online contact form, and let us help you streamline your waste disposal process. Experience our exceptional customer service firsthand, and discover why Massie Services Dumpster Rental is the trusted choice for customers across the region.
It is clear that residential roll off dumpsters are a cost-effective and practical solution for disposing of large amounts of trash. From the moment you order your dumpster, to its delivery and eventual pickup, Massie Services Dumpster Rental Company will ensure you have all the information needed to safely operate your rental. We understand that our customers want their orders completed quickly and correctly; this is why we strive for same day delivery in most cases.
At Massie Services Dumpster Rental Company, safety is always paramount when it comes to managing a residential roll off dumpster. That's why we offer detailed instructions on proper usage along with necessary safety equipment like gloves, hard hats and reflective vests – so people can dispose of their waste efficiently without risking injury or property damage.
Massie Services Dumpster Rental Company takes pride in providing reliable service and top quality products at competitive prices. Our experienced staff members are here to answer any questions you may have about local regulations governing the use of residential roll off dumpsters, as well as help you determine how often emptying should occur based on your individual needs. So don't hesitate – contact us today to get started!
DUMPSTER RENTAL IN LEWISVILLE, TEXAS