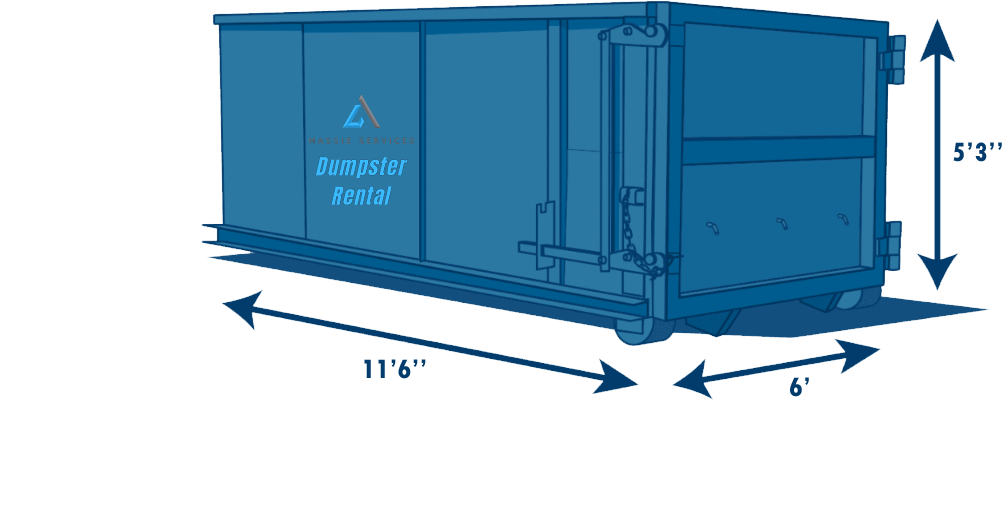 Dumpster rental services are becoming increasingly popular for a variety of residential and commercial purposes. Whether it is home renovation projects, spring cleaning or large-scale construction jobs – dumpsters can be used to make waste removal easier and more efficient. Massie Services Dumpster Rental offers an array of options so customers have the right size container for their needs.
The use of dumpsters has many benefits, such as being able to safely store materials until they can be properly disposed of. This eliminates the need for multiple trips back and forth from landfills and other disposal sites, reducing air pollution in the process. Additionally, utilizing a dumpster keeps hazardous items contained until they are appropriately handled according to safety regulations.
Massie Services Dumpster Rental provides reliable service with flexible scheduling options at competitive prices. Their team is available to answer questions about rental services, what type of material is accepted, how long rentals last, and any other inquiries regarding waste management solutions. With these details in mind, this article will explore other uses for dumpsters that may not necessarily come to mind when considering renting one.
Dumpster rental is an increasingly popular service that provides individuals and businesses with access to a temporary dumpster. A dumpster is a large container designed for disposing of various items, such as construction debris or household junk. Dumpsters come in many sizes, from small enough to fit behind a building to large enough to accommodate entire home renovations. The term "dumpster rental" refers to the process of renting one of these containers from companies like Massie Services Dumpster Rental who specialize in providing this type of service.
When an individual or business needs a dumpster for their project, they will contact a company offering dumpster rental services and arrange for delivery of the appropriate sized container. Once delivered, the renter then has use of it until the job is completed and they need to dispose of any remaining waste materials. At that point, the same company can be contacted again to pick up the now-empty dumpster and return it back to its storage facility.
In addition to convenience and speed, there are also benefits associated with choosing professional dumpster rental services over alternative disposal methods such as hauling away trash on your own or using municipal collection sites. These include cost savings due to lower disposal fees; reliability since you know exactly when your container will arrive; safety because professionals take care of loading and unloading heavy waste correctly; environmental responsibility since all materials are disposed of responsibly; and peace of mind knowing everything was handled properly so no legal issues arise down the road.
Commercial Waste Disposal Solutions
Commercial waste disposal solutions are essential for businesses, large projects and industries. According to a survey conducted by the Environmental Protection Agency (EPA), over 40% of commercial businesses generate non-hazardous solid wastes that need proper handling and disposing of. Massie Services Dumpster Rental offers reliable and efficient dumpster rental services tailored to fit any business's needs:
We provide various sizes and types of dumpsters depending on your company's individual requirements.

Our experienced team members can assist you in determining the right size container needed for your project.

We also have multiple drop off locations throughout our service area so you don't have to wait long for delivery or pick up.

On top of that, we offer competitive pricing with no hidden fees or surprises at checkout time!
Massie Services Dumpster Rental is committed to providing quality customer service and prompt response times for all commercial customers needing assistance with their waste disposal needs. With us, you will always receive fast, friendly, personalized assistance from our knowledgeable staff who understand your individual waste management situation better than anyone else! Contact us today to learn more about how we can help make your next project a success!
Construction Site Cleanup And Demolitions
When it comes to construction site cleanup and demolitions, the need for proper waste disposal is paramount. At Massie Services Dumpster Rental, our team of dedicated professionals understands the importance of properly disposing demolition debris or construction materials from your job site. We provide dumpsters that are well-suited for handling any amount of demolition waste removal from small residential projects to large commercial sites. Our dumpsters come in a variety of sizes and can be tailored to meet your specific needs so you don't have to worry about extra trips back and forth with unsightly piles of waste material.
Our experienced staff will guide you through every step of the process – from delivery and setup of the container, to hauling away your filled dumpster when complete. We also offer recycling services so that whatever can be reused is put back into circulation instead of being sent off as landfill trash. Furthermore, we work hard at preserving the environment by taking all necessary measures during transportation and dumping processes. As an added bonus, our rates are competitive within the industry while providing excellent customer service throughout your entire project's duration.
At Massie Services Dumpster Rental, we understand how important it is to keep construction sites clean on time and budget – which is why we go above and beyond in ensuring efficient waste removal solutions for our customers' site cleanups or demolitions projects. With years of experience under our belt, rest assured you'll get reliable results with superior service when working with us!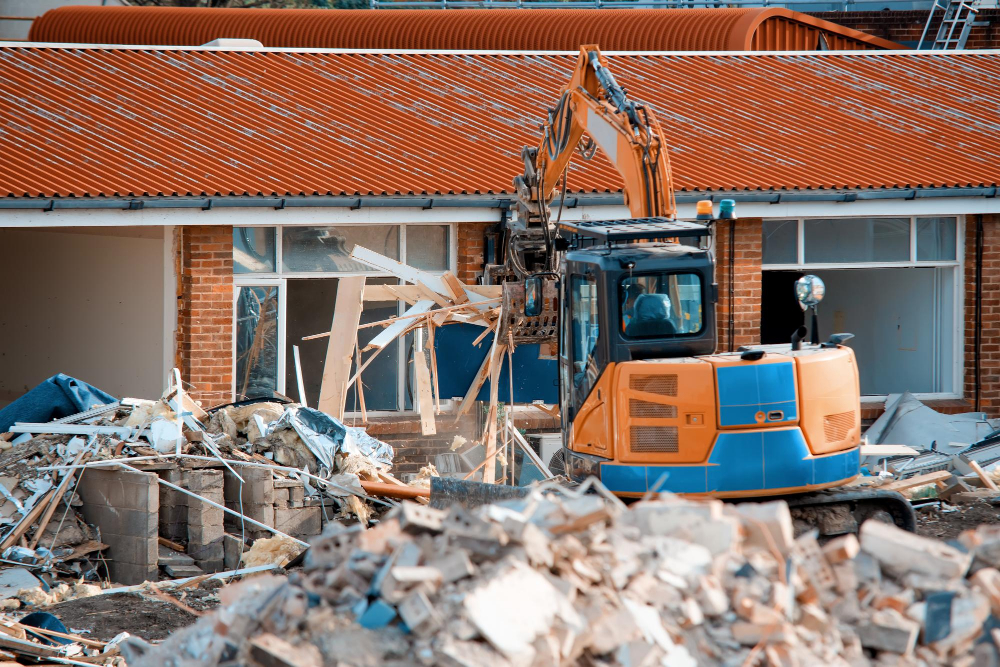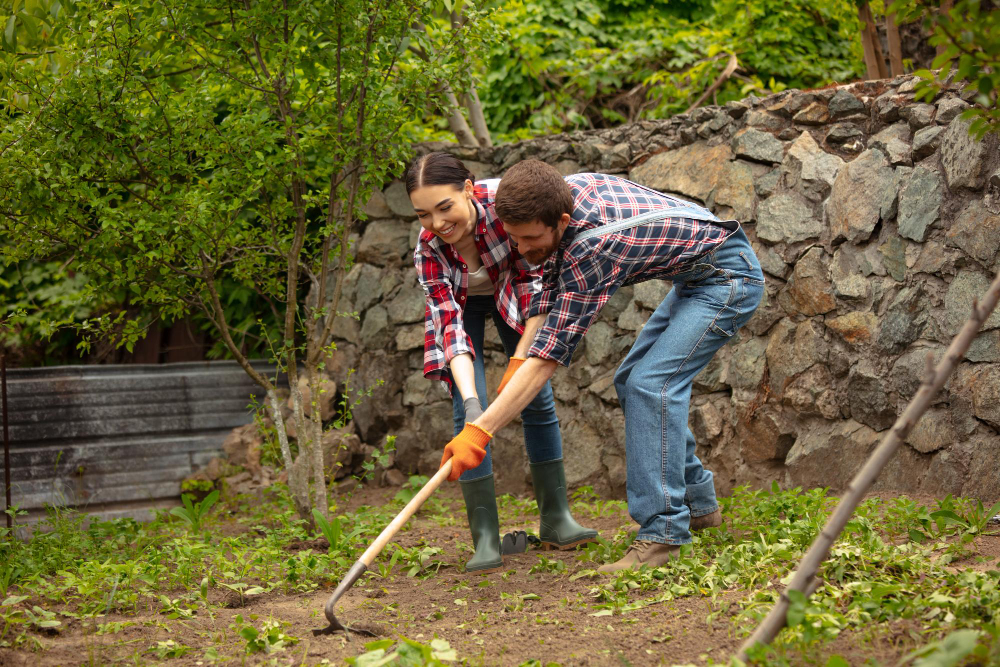 Yard work projects are a common use of dumpster rental services. The average suburban yard produces up to 20 bags of leaves and other debris each autumn season, making the need for efficient yard debris removal essential. Landscaping waste such as old plants, soil, mulch, and sod can also be removed with ease using a dumpster rental service. Gardening waste from pruning trees, trimming shrubs, or weeding flower beds is made simpler when utilizing a dumpster rental service. Other types of lawn maintenance tasks like tree trimming and leaf removal are expedited through the use of dumpsters. Mowing debris such as grass clippings and small branches are quickly sorted into an appropriate container when renting a dumpster. By taking advantage of these services, homeowners can save time while keeping their yards looking clean and neat throughout any given season. With all that said, it is clear that having access to quality dumpster rental services during any yard work project transforms an arduous task into one that requires much less effort and time commitment.
Once yard work projects have been completed, many homeowners turn to renovating and improving their homes. Renovations and home improvement can range from simple tasks such as painting a room or replacing flooring, to more complex projects like remodeling the kitchen or adding an extra bedroom. No matter what kind of renovations are being done, it is important that homeowners consider renting a dumpster to make the process easier.
| Benefits | Advantages | |------------------|-------------------------------------------------| | Cost savings | Save time and money on hauling fees | | Convenience | Easily access debris disposal | | Safety | Keep hazardous materials offsite |
Massie Services Dumpster Rental provides reliable container rental for any size renovation project. Whether you're looking for assistance with budgeting your expenses, planning out a timeline for completion, or need some tips on how to get started with home improvements, we offer helpful advice and resources. We also provide waste management solutions tailored around every customer's needs so there is no worry about where all the trash will go when demolition begins. With our wide range of sizes available, customers can choose the best option for their renovation project at an affordable price.
We understand that undertaking a renovation or home improvement project can be overwhelming but having proper waste removal services in place makes everything run smoother. Our experienced staff works diligently to ensure that each client receives quality service delivered in a timely manner – taking care of much needed stress relief during these types of endeavors. As experts in our field, we strive to help make sure your next renovation cost stays within budget while remaining efficient throughout the entire process.
Massie Services Dumpster Rental understands that special events require a specific approach to waste management. We provide event waste removal services for parties, festivals, and other gatherings of any size. Our team offers comprehensive event trash disposal solutions tailored to meet your needs. From party waste management to event dumpster rental, we are equipped with the tools necessary to handle all types of event cleanup efficiently and effectively.
We recognize how important it is for clients hosting special events to properly manage their waste in an environmentally-friendly manner. That's why our experienced professionals have dedicated themselves to providing exceptional service when assisting with party waste removal or other event disposal services. We understand the importance of reliable, timely collection and ensure that each job is completed on schedule—no matter what type or size of project you may have in mind.
At Massie Services Dumpster Rental, we strive to be the premier provider of special events waste management services throughout the area. Our goal is to make sure every customer receives quality care from start to finish; therefore, we always work closely with our clients so that they can receive personalized attention throughout the entire process. Contact us today for more information about our specialized event waste disposal services!
For those wishing to take a more sustainable approach with their waste management and disposal, recycling solutions are the way of the future. The days of disposing of all garbage in one dumpster have been superseded by an age where people are looking for ways to reduce their environmental footprint. Massie Services Dumpster Rental offers several options when it comes to eco-friendly disposal. From large recycling containers that can be placed onsite at events or construction sites, to smaller recycling bins for home use, there is something for everyone's needs.
Recycling centers across the country provide a great resource for those wanting to recycle their waste materials. They offer various services such as sorting and processing recyclable items like paper, plastic, glass and aluminum cans into separate streams which can then be sold to companies who specialize in reusing them. Additionally, they often accept non-recyclables so that they can be repurposed or safely disposed of elsewhere. It's important to check local laws before sending any material off to these locations though as some states require certain procedures prior to doing so.
The benefits of utilizing recycling programs far outweigh any perceived hassles associated with them. Not only do they help keep our planet healthy and thriving but also save money too since recycled goods don't need to be produced from scratch using new resources each time. Furthermore, most cities now offer incentives for households and businesses who participate in their recycle program; making it easier than ever before for us all to make a difference!
Massie Services Dumpster Rental offers competitive pricing for dumpsters and waste disposal services. Our rental service prices are based on the size of the dumpster, type of material being disposed, location of the job site and length of time needed. The cost includes delivery and pick up fees as well as taxes depending on your area. We strive to provide our customers with an accurate estimate before any work is done so that you know exactly what you're getting into when it comes to price.
We make sure to keep our dumpster pricing simple and straightforward so that there are no hidden fees or surprise charges at the end of your rental period. In addition to reasonable rates, we also offer discounts for multiple orders or long-term rentals. We understand the importance of budgeting accurately for waste disposal costs so feel free to reach out if you have any questions about how much a particular order will cost.
At Massie Services Dumpster Rental, we value transparency in all aspects of business including pricing. Contact us today to obtain an estimate tailored specifically to your needs!
Selecting the right dumpster size for your project is essential. Massie Services Dumpster Rental has designed a user-friendly Sizing Guide to assist in selecting and renting the correct container for any job site or event. Our team can also provide additional advice when needed.
When considering what size of dumpster rental is appropriate, take into account: * The amount of debris you anticipate generating * The volume capacity required to handle all waste materials * Any physical limitations that may affect placement onsite
Knowing these factors helps ensure an accurate size selection. To help with this process, our Size Chart outlines every type of dumpster by dimensions and total weight allowance. This will give customers an idea of how many cubic yards each option holds and what types of materials it can accommodate in its designated capacity. We are always available to discuss specific questions about measurements and sizes as well as answer any other inquiries regarding our rentals services.
Massie Services Dumpster Rental offers a variety of rental options from small roll off containers up to large construction bins - whatever your project requires! With years of experience in providing reliable service, we strive to make sure every customer's needs are met efficiently and effectively. Contact us today for more information on our comprehensive sizing guide or to determine which dumpster rental best fits your needs!
Dumpster rental is a service that requires a great deal of attention to detail. From the time you request delivery, all the way through pick-up, Massie Services Dumpster Rental ensures precision and efficiency every step of the way.
Our delivery times are always prompt and our highly trained team will work with you to ensure access for both delivery and pick-up. We make sure your dumpsters arrive exactly when they should so no energy or money is wasted waiting around. Furthermore, we guarantee reasonable delivery charges and pick-up charges while still providing exceptional customer service throughout the entire process.
Additionally, there may be special requirements depending on the size and type of job being done. Our staff can help determine what those needs might be in order to meet any specific regulations regarding placement or other factors related to the task at hand. Making sure that access isn't an issue is also key for successful delivery and pick-up as well as ensuring safety standards are met along the way.
Massie Services Dumpster Rental takes pride in making sure each job runs smoothly from start to finish by paying close attention to details like scheduling, fees, requirements, and access points. With our reliable services, customers can trust that their project will run efficiently without delay or disruption.
It is important to be aware of local laws and regulations when considering a dumpster rental. Depending on where you live, there may be restrictions or ordinances in place that will affect the rental process. Before signing any agreement with Massie Services Dumpster Rental, it is essential to check what requirements apply locally. This ensures compliance with all relevant laws and regulations.
Many towns have different enforcement procedures for violations of their waste management policies. These can range from fines to jail time, depending on how serious the violation is determined to be. Understanding these local rules ahead of time helps ensure that your rental experience goes as smoothly as possible. Additionally, knowing which items are not allowed in certain areas can save you time and money by avoiding having them removed if they are found during pickup or delivery.
Massie Services Dumpster Rental has extensive experience working within local laws and regulations to provide customers with hassle-free rentals throughout the country. We strive to make sure our clients understand all applicable laws before entering into an agreement so that there are no surprises down the road. Our experienced team also provides helpful advice about ways to stay compliant while using our services.
Frequently Asked Questions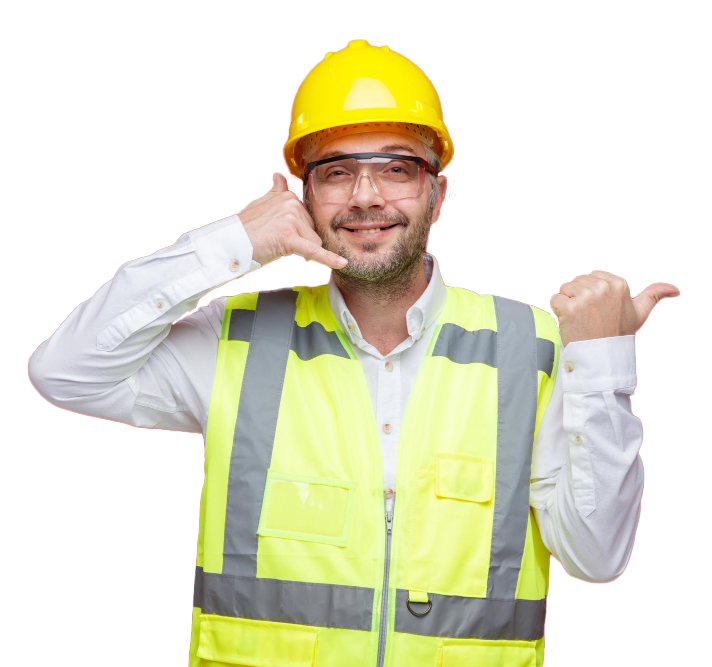 Get in touch with Massie Services Dumpster Rental, your one-stop solution for all your waste management needs! Our team of dedicated professionals is committed to providing top-notch service and reliable dumpster rental solutions for residential, commercial, and construction projects. With our extensive selection of sizes and competitive pricing, we can accommodate any project, large or small. Don't let waste pile up – contact us today for a hassle-free experience tailored to your specific requirements. Reach out to our friendly customer support team via phone, email, or through our website to discuss your needs, request a quote, or schedule a delivery. We're here to make waste disposal easier, cleaner, and more efficient for you!
Dumpster rental is a great way to get rid of garbage and other materials quickly and efficiently. The convenience, affordability, and ease of use make dumpsters ideal for construction projects, home renovations, or special events. With so many uses for dumpsters, it's no surprise that they have become increasingly popular over recent years.
The average individual can rent a dumpster for up to 10 days; however the timeline may vary depending on availability and local waste collection laws. Hazardous materials cannot be placed in a rented dumpster due to safety regulations. Certain restrictions apply as to where one can place their rented dumpster such as not blocking fire hydrants or driveways. Most areas require a permit before renting a dumpster which must be obtained from the local city or county offices. Dumpsters come in various sizes with the largest being 40 cubic yards – enough space to fit approximately 5-6 pickup truck loads worth of debris.
When considering using a dumpster rental service there are several factors to consider: size requirements, location needs, cost implications, and more. It is important to research all options available when making an informed decision about what type of disposal solution will work best for each unique situation. According to industry statistics, 80% of Americans find success with using dumpsters when needing proper removal services.*
In conclusion, facing overwhelming amounts of rubbish? Look no further than Massie Services Dumpster Rental! We offer affordable prices and reliable service tailored to your specific needs – contact us today!
*Source: https://www.statista.com/topics/3520/waste-disposal-in-the-us/
DUMPSTER RENTAL IN LEWISVILLE, TEXAS