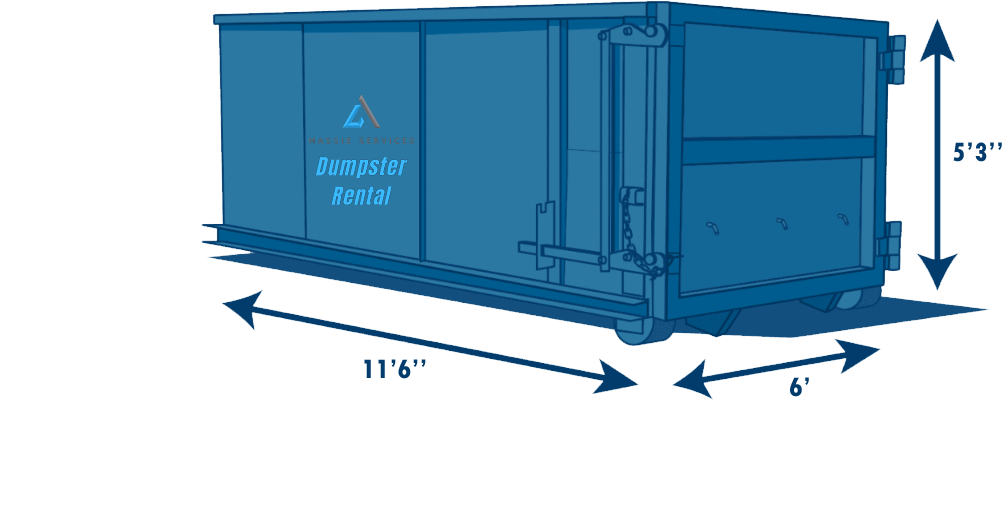 15 Yard Roll-Off Dumpster
Massie Services Dumpster Rental Company is proud to offer a 15 yard roll-off dumpster, the perfect solution for your waste disposal needs. This dumpster has been designed with efficiency, convenience, and cost savings in mind. It provides an effective way of disposing of large amounts of waste quickly and easily. The features offered by this dumpster make it ideal for both residential and commercial use.
The design of the 15 yard roll-off dumpster allows for easy loading and unloading of materials from any location. Its open top makes accessing contents within the container simple, while its smaller size helps save on space when compared to other sized containers. Furthermore, the lightweight construction ensures that transporting the dumpster can be done safely and securely without risk of damage or injury to personnel or property.
Finally, Massie Services Dumpster Rental Company offers affordable rental prices that fit into most budgets. With a variety of sizes available, they are sure to have something suitable for any project or job site requirement. Whether you need a one time rental or ongoing service agreements; Massie services has you covered! Contact them today to learn more about their 15 yard roll-off dumpsters!
What Is A 15 Yard Roll-Off Dumpster?
A 15 Yard Roll-Off Dumpster is a large, containerized unit that can be used for waste removal. These dumpsters are typically rented by Massie Services Dumpster Rental Company and come in various sizes to accommodate different types of projects. They provide the perfect solution for removing debris from construction sites, home renovations, landscaping projects, or other jobs requiring heavy materials to be removed quickly and efficiently.
These roll off dumpsters offer high capacity at an affordable price. They range from 8 cubic yards up to 20 cubic yards depending on size requirements and project needs. The average yard roll off dumpster rental contains approximately 15 cubic yards of material which will usually last one week with moderate use. This makes them ideal for short term projects such as remodeling bathrooms or clearing out a basement. Their large opening provides easy access and they contain enough space to handle almost any job requirement while still being small enough to fit into tight spaces when needed.
The process of renting a yard dumpster rental is simple and hassle free with Massie Services Dumpster Rental Company's customer friendly approach. Customers simply select the size of their desired container, determine how long it will need to remain onsite, receive a quote for services, then schedule delivery promptly and easily online or over the phone. With this convenient service comes peace of mind knowing that your project will be completed safely and effectively without having to worry about disposing of debris yourself.
Regulations And Limitations When Using A 15 Yard Roll-Off Dumpster
When renting a 15 yard roll-off dumpster, it is important to understand the regulations and limitations for use. Massie Services Dumpster Rental Company provides prompt delivery of our roll off dumpsters, with same or next day service available in most areas. Before ordering a roll off dumpster rental, there are several things to consider:
Construction Waste Disposal Regulations:

Local Guidelines: You must be aware of any local ordinances that may affect disposal of construction waste materials. Local governments often have specific rules about where and how you can dispose of rubbish from your construction project.

Transfer Station Requirements: Some transfer stations require that items be sorted before they will accept them for disposal. If this is the case with your local station, you should make sure you sort all debris into separate piles before loading the dumpster.

Delivery Timeframes & Extra Day Charges: It's essential to understand your rental agreement including when the container needs to be returned after the initial day rental period expires. Many companies offer an extra day charge if necessary but this must be discussed ahead of time as part of the contract. Be sure to ask questions about what would happen if you need more than one additional day so that you can plan accordingly.
In order to ensure successful completion of your project and avoid unnecessary charges, it is best practice to contact Massie Services Dumpster Rental prior to beginning work on your project in order to determine any potential issues regarding regulations and limitations related to using a 15 yard roll-off dumpster.
How To Get The Most Out Of Your Rental Period
Getting the most out of your rental period with a yard roll-off dumpster requires proper planning and foresight. First, figure out what size dumpster you need for your project. If you are disposing of heavy materials or undertaking outdoor projects such as junk removal or roofing projects that require more space, consider getting a larger dumpster than you think is necessary to ensure all debris can fit in it. For smaller residential projects like cleaning up around the house, you may only need a small sized dumpster. Your local dumpster company should be able to help determine the best size for your project needs.
Once you have chosen the correct size, plan ahead when scheduling delivery so that there is enough time to complete your job during the allotted rental window. Be sure to factor in any inclement weather which could delay completion of the project by several days or weeks depending on severity of conditions. Additionally, if possible, try to stay organized throughout each day so that at nightfall everything is put away neatly before leaving construction site until next day's work begins again. This will prevent any unnecessary delays due to difficulty finding tools and supplies needed for tasks at hand while also keeping worksite safe from potential accidents caused by disorganization.
When ordering online make sure all information provided is accurate and double check details prior to finalizing order; this includes address where delivery will occur along with contact number associated with account ensuring timely arrival of scheduled service truck without issue. With careful preparation and organization, taking advantage of rental period offered through Massie Services Dumpster Rental Company becomes much easier allowing customers get their jobs done quickly and efficiently every time!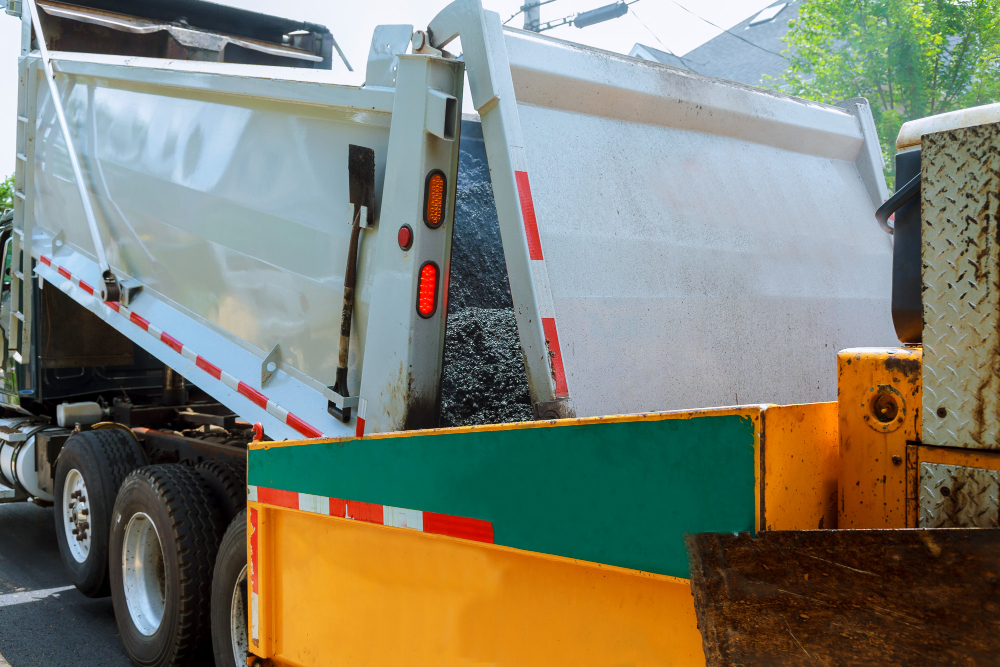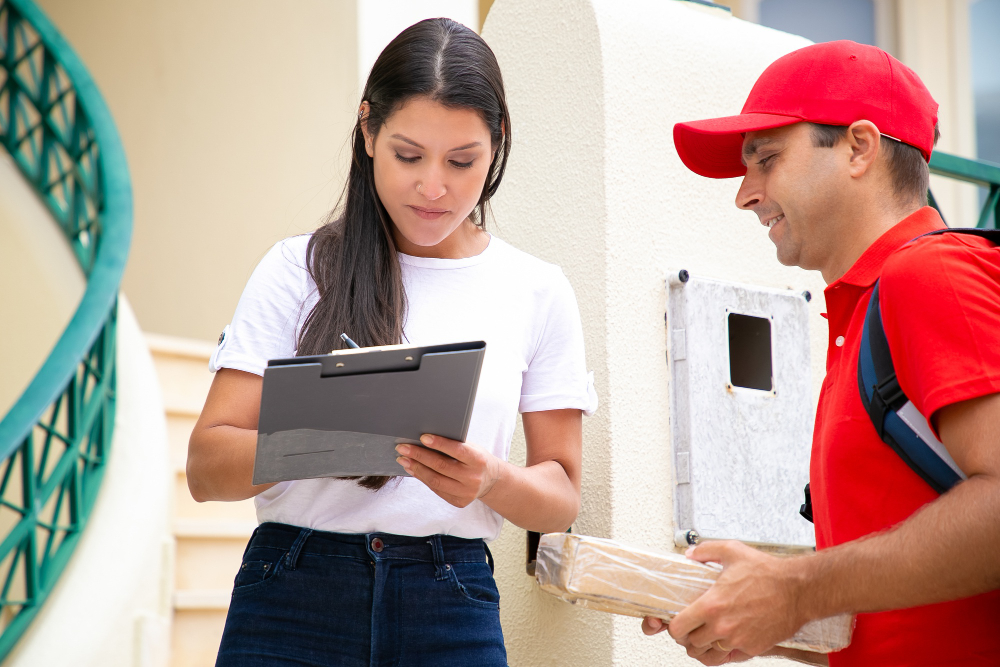 How To Find The Right Service Provider For Your Needs
Finding the right service provider for your dumpster rental needs can seem like an intimidating task. To make it easier, there are a few things you should keep in mind when looking for a company to provide yard roll-off dumpsters. First and foremost, consider what size dumpster you need. Many companies offer different sizes of containers so that you can get the perfect fit for your project. For example, Massie Services Dumpster Rental Company offers deep capacity dumpsters ranging from 10 yards to 40 yards.
The next thing to look for is how quickly the company can provide a yard roll-off dumpster container rental. Some companies are able to deliver and pick up their containers within minutes, while others may take several days or weeks. Be sure to ask about any additional fees associated with renting a container as well as delivery and pickup times before making your selection.
Finally, research reviews online to learn more about customer experiences with various commercial dumpster rental services. This will help give you insight into which companies have good reputations and which ones might not be worth working with. Additionally, contact local organizations such as waste management departments or chambers of commerce to find out if they have any recommendations on who provides quality yard local roll off dumpster rentals in your area. By taking these steps, you'll be able to identify reliable providers who can help meet all of your needs.
Once your yard project is complete, it's important to properly clean up the area. Massie Services Dumpster Rental Company provides several different dumpster sizes for cleanup projects; from 10 cubic yards to 40 cubic yards.
| Yard Roll Off Dumpsters | Yard Open Top Dumpsters | Quantity | | :-------------------------: | :----------------------: | ------: | | 10 Cubic Yards | 20 Cubic Yards | 1 | | 15 Cubic Yards | 30 Cubic Yards | 2 | | 20 Cubic Yards | 40 Cubic Yards | 3 |
For example, yard roll off dumpsters are available in a variety of sizes and can range from 10 cubic yards to 40 cubic yards depending on the size of the job. Similarly, yard open top dumpsters come in two convenient sizes such as 20 or 30 cubic yards that are both ideal for smaller jobs like lawn debris removal or tree trimming. Lastly, if you need more than one container for larger projects, our quantity options allow customers to rent multiple containers at once ranging from 1-3 units.
No matter which type of service you choose, Massie Services Dumpster Rental Company has all of the necessary resources to make sure your yard cleanup project goes smoothly and efficiently. Our staff will help guide you through every step of the process so that you have everything taken care of in no time. Contact us today for more information about our services!
When operating a yard roll-off dumpster, it is important to be aware of potential hazards. This section will discuss some of the most common issues that should be considered when utilizing this type of commercial dumpster rental.
Before loading trash into the dumpster, any hazardous materials must be identified and properly disposed of in accordance with local laws or regulations. It is also essential to ensure that the weight limit for the dumpster is not exceeded during use. Overloading the container can cause damage to property or even lead to injury due to tipping or shifting of the dumpster's contents. If unsure, refer to Massie Services Dumpster Rental Company's Weight Guide for estimated weights based on different types of waste.
For those looking for alternative options, there are several other viable choices such as renting smaller bins or purchasing clean fill demo materials from an approved supplier instead. Depending on needs and budget constraints, these alternatives may work well as affordable solutions when it comes to disposing of debris effectively and safely.
Whether opting for a yard roll-off dumpster rental or one of its available alternatives, understanding the key safety considerations helps prevent accidents while ensuring proper disposal methods are used at all times. Staying informed about risks associated with each option allows customers to make educated decisions regarding their choice of a suitable method for handling debris removal tasks quickly and safely.
At Massie Services Dumpster Rental Company, we understand the importance of proper waste disposal for any construction site. To ensure safety and efficiency, it is essential to have an effective plan in place for all your commercial waste management needs:
Secure a dumpster delivery from one of our roll off container sizes that best suits your construction project's needs

Reserve a pickup online with ease before beginning work

Allow 8-10 feet of space around the yard cleanups so that workers can access the dumpsters safely

Rent multiple containers if necessary, depending on size and scope of job
Our team will guide you every step of the way, ensuring that your business obtains the right dumpster for its needs. With years of experience in providing quality service to businesses nationwide, Massie Services remains committed to offering efficient waste removal solutions tailored to each individual customer's requirements. We are here to help make sure your project runs smoothly without disruption or delays.
The amount of waste produced in the United States is staggering. According to the Environmental Protection Agency, 254 million tons of trash was generated in 2017 alone! Reusing and recycling are two great ways to reduce your carbon footprint and help protect our planet for future generations. Using a 15 yard roll-off dumpster from Massie Services Dumpster Rental Company can make it much easier to manage this process.
Our 15 yard dumpster offerings provide plenty of room for residential or commercial projects as well as landscaping clean ups. It's estimated that one 15 yard dumpster can hold up to twelve pickup truck loads of debris so you don't have to worry about filling up multiple smaller containers like trash bags or having to deal with frequent haul offs. With a quick call, we will bring out the right size container and pick it up when you're done with no hassle on your part.
We understand that not everyone knows what size they need or how long they should keep the rental, which is why we offer helpful FAQs online and friendly customer service representatives who are always available by phone. We want to make sure you get the best value possible without overspending on an unnecessarily large container or underutilizing a too small one - let us help you find the perfect fit for whatever project you're working on!
At Massie Services Dumpster Rental Company, we offer 15 yard roll-off dumpsters to meet the needs of our customers in outlying cities and centrally located areas. Our convenient scheduling provides a variety of roll-off containers for residential, commercial construction projects and landscape projects.
We understand that maintaining a clean area can be challenging when utilizing a roll-off container. To help with this challenge, Massie Services Dumpster Rental Company offers instructions on how best to maintain your rental during its use:
Ensure all debris is placed inside of the rental dumpster; nothing should be left outside or around it as this may cause an issue with safety or stability while the container is being transported by one of our drivers.

Make sure the weight limit within each dumpster is not exceeded; overloading of any kind could lead to damage to the unit itself or possible injury due to collapse while loading/unloading from transport vehicle.

Daily inspections are recommended if you will have long term usage of the dumpster; this will ensure that everything is intact and safe throughout its duration at your site location.
Massie Services Dumpster Rental Company takes pride in offering quality service – from same day delivery to providing detailed instruction on proper maintenance requirements – so our customers can enjoy their dumpster rentals hassle free! We strive to make sure every customer's experience with us meets their expectations and exceeds them whenever possible!
A 15 yard roll-off dumpster is the ultimate solution for any de cluttering, renovation, or improvement project. Its immense size and convenient time frame make it a great choice for larger home renovation projects that require quick collection of materials. With its common dimensions and incredible capacity to store debris material, this dumpster is an ideal tool for collecting large amounts of waste in no time flat.
From small do-it yourself projects to major construction cleanups, a 15 yard roll-off dumpster can be used for all types of debris from renovation projects. From furniture removal to landscape design improvements, this type of dumpster can easily accommodate different sizes and levels of messes. No matter how big or small your project may be, you'll have plenty of room with a 15 yard roll-off container. Not only will you save time on clearing out unwanted clutter, but you'll also benefit from having extra storage space during those times when you're ready to move onto bigger jobs.
The best part about using a 15 yard roll-off container is its versatility; it can handle just about anything! Whether you're dealing with tree trimming residue or need to clear out old paint cans before starting a new painting job, this dumpster has got you covered. Plus, since it's so large, it provides ample room for storing bulky items like scrap lumber or discarded appliances - making it an invaluable asset for any homeowner looking to tackle their next big cleaning and improvement project without breaking the bank.
A 15 yard roll-off dumpster is often used for a variety of projects, from roof jobs to commercial cleanouts. Keeping your site neat and tidy can be expensive if you don't have the right strategies in place. To help prevent unnecessary costs, Massie Services Dumpster Rental Company recommends the following prevention strategies:
Table 1 | Strategy | Description | Example | | --- | :---: | ---: | | Proper Planning | Plan ahead by delegating tasks and supplying appropriate materials before starting work | Choose the best size dumpster for project needs, such as a 15 yard roll-off dumpsters for heavy construction materials or demolition debris | | Waste Management | Sort waste into bins so it's easier to separate recyclables, hazardous items, and broken debris | Place general waste like paper products in one bin while reusable metal scraps go into another | | Regular Cleanups | Schedule regular cleanups throughout the day to keep job sites free of clutter | Have crew members take frequent breaks to pick up trash and sweep away any leftover debris |
By properly planning your job site with adequate resources and supplies, sorting debris into designated containers or bins, and scheduling regular cleanup times throughout the day, you will be able to save money on an otherwise expensive dumpster rental. Furthermore, these techniques also reduce workplace hazards that could cause injury or delay completion time. Ultimately, these practices promote safety and efficiency at any job site where a 15 yard roll-off dumpster may be necessary.
Frequently Asked Questions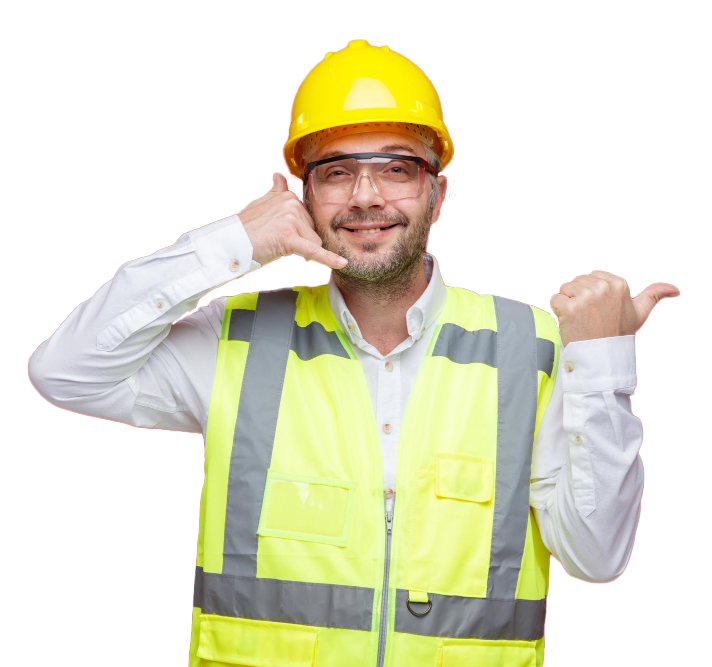 Get in touch with Massie Services Dumpster Rental today and experience top-notch customer service, unbeatable pricing, and a hassle-free waste removal process. We pride ourselves on providing reliable and eco-friendly dumpster rental solutions for both residential and commercial clients. Our dedicated team of professionals is just a call or click away, ready to answer all your questions and assist you in selecting the perfect dumpster size to suit your project needs. Don't let waste management stress you out – contact us now and let Massie Services Dumpster Rental streamline your next cleanup, renovation, or construction project.
At Massie Services Dumpster Rental Company, we understand the importance of using quality equipment for your residential or commercial project. Our 15 yard roll-off dumpsters provide an efficient and reliable way to transport waste materials from construction sites. Whether you're dealing with small-scale debris removal or large landscaping projects, our dumpsters are up to the task. We offer competitive prices and flexible rental terms so that your needs can be met quickly and easily.
We take safety seriously at Massie Services; all users must adhere to the requirements associated with operating a 15 yard roll-off dumpster safely in order to avoid any potential risks. Additionally, our team is dedicated to maintaining environmental standards by properly disposing of all contents within each dumpster. As such, we strive to provide our customers with peace of mind when it comes to renting a 15 yard roll-off dumpster from us.
Our services act as a bridge between our clients' needs and their desired results – like a bridge spanning over turbulent waters, providing safe passage into calmer shores beyond. By relying on Massie Services for your next project, you can trust that the job will get done right!
DUMPSTER RENTAL IN LEWISVILLE, TEXAS