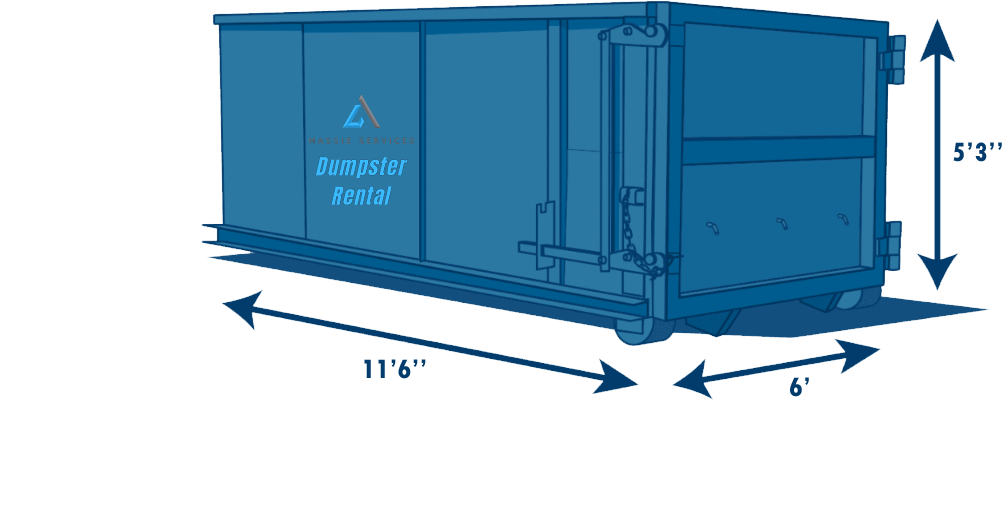 Commercial Roll Off Dumpsters For Businesses
Businesses of all sizes require efficient waste management solutions. Massie Services Dumpster Rental Company has the perfect solution with their commercial roll off dumpsters specifically designed to meet businesses' needs. This article will explain why these dumpsters are ideal for any business.
Roll off dumpsters are an effective way to manage large volumes of waste from businesses. They provide a safe and secure method of collection and disposal, as well as being cost-effective compared to other methods such as skip hire services or manual labor. The convenient access points make them easy to use, while also providing flexibility in terms of size depending on the type and volume of material that needs disposing. Furthermore, they can be used both indoors and outdoors, making them versatile for most situations.
The benefits provided by Massie Services Dumpster Rental Company's commercial roll off dumpsters ensure that businesses have reliable waste management solutions available at all times. In addition, customers benefit from having experienced personnel who can answer questions concerning rental duration and appropriate types of materials that should be disposed using the service. With these features combined, businesses can rest assured knowing they have an affordable yet reliable option when it comes to managing their wastes efficiently.
What Are Commercial Dumpster Sizes?
Commercial dumpsters, also known as yard roll off containers or commercial containers, come in a variety of sizes to accommodate businesses' waste disposal needs. Depending on the size and type of material that needs disposing of, there are different sized dumpster sizes available. Smaller business operations may require a 10 cubic yard container while larger companies can use up to 40 cubic yards for their trash removal requirements.
The most common commercial dumpster size is 20 cubic yards which is suitable for medium-sized businesses with average amounts of debris such as construction sites and large warehouses. For extremely large projects, such as apartment building renovations or demolition jobs, 30 – 40 cubic yard roll off containers can be used to efficiently remove sizable loads of refuse.
Massie Services Dumpster Rental Company offers a wide selection of container sizes so customers can choose the option that best meets their specific requirements. Our team will provide expert advice when selecting the appropriate commercial dumpster size and make sure it is delivered safely and on time every time.
How To Start A Roll Off Dumpster Rental Company
If you are looking to venture into the world of owning a roll off dumpster rental company, there is no better time than now. With the advent of modern technology and digital marketing, it has never been easier to get your business up and running. So let us take a look at what it takes to start a successful roll off dumpster rental company from scratch.
The first step towards success in this industry is obtaining the necessary licenses and permits for operating your business. Depending on where you live, this process can be fairly simple or quite complex, so research local rules and regulations before setting out on your journey. Once you have obtained all required paperwork, it is important to find reliable suppliers for trash dumpsters that come in various sizes such as deep capacity dumpsters – these will help ensure that your customers' needs are met quickly and efficiently.
Next, create an online presence with both a website dedicated solely to your roll off dumpster services as well as partnering with existing websites offering similar services. When constructing your own website make sure to use appropriate keywords (like 'roll off dumpsters') throughout; consider investing in software designed specifically for managing rentals like those provided by Massie Services Dumpster Rental Company to ease customer booking processes while streamlining operational procedures across departments. Additionally, regularly post content related to waste management topics through social media channels – if done correctly this could build brand awareness which leads more potential customers directly back to you!
In order to stay competitively priced against other providers in the area, manage costs effectively by considering start-up costs such as insurance coverage for employees working near yards of waste – safety should always remain top priority when handling hazardous materials! Finally, nurture customer relationships by providing excellent service: clients who receive prompt answers regarding their inquiries about pricing or availability won't hesitate recommending your services over competitors'.
Landfill And Transfer Station Options
Businesses that generate large amounts of commercial waste may turn to landfills or transfer stations as an option for their disposal needs. Massie Services Dumpster Rental Company offers a range of landfill and transfer station options for companies with varying sizes and types of construction debris, solid waste, and yard dumpsters.
|Option |Description | |——|———–| |Landfill |A landfill is used to store large quantities of non-hazardous commercial waste. Waste material is dumped in layers and covered each day with soil before the next layer is added. Landfills are typically used when other methods such as recycling or composting cannot be employed. | |Transfer Station |Transfer stations help manage the waste stream by temporarily storing materials collected from businesses until they can be transported to larger facilities like landfills. Transfer stations accept a variety of waste types including municipal solid waste, recyclables, hazardous wastes, electronic equipment, tires, medical sharps containers, e-waste, etc., depending on the facility's capabilities. |
Massie Services Dumpster Rental Company can provide roll off dumpsters to customers so that they can move their materials from one location to another safely and efficiently. We offer customized solutions tailored specifically to our customer's individual needs – whether it is residential or commercial use – no job is too big or too small! Contact us today if you have any questions about our landfill and transfer station options for your business's waste management needs!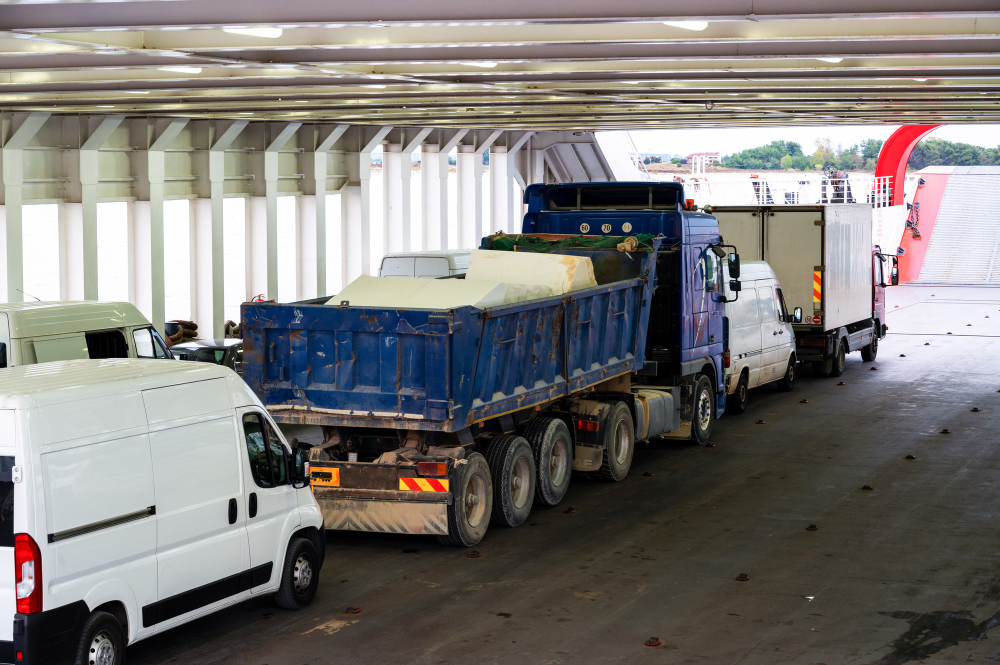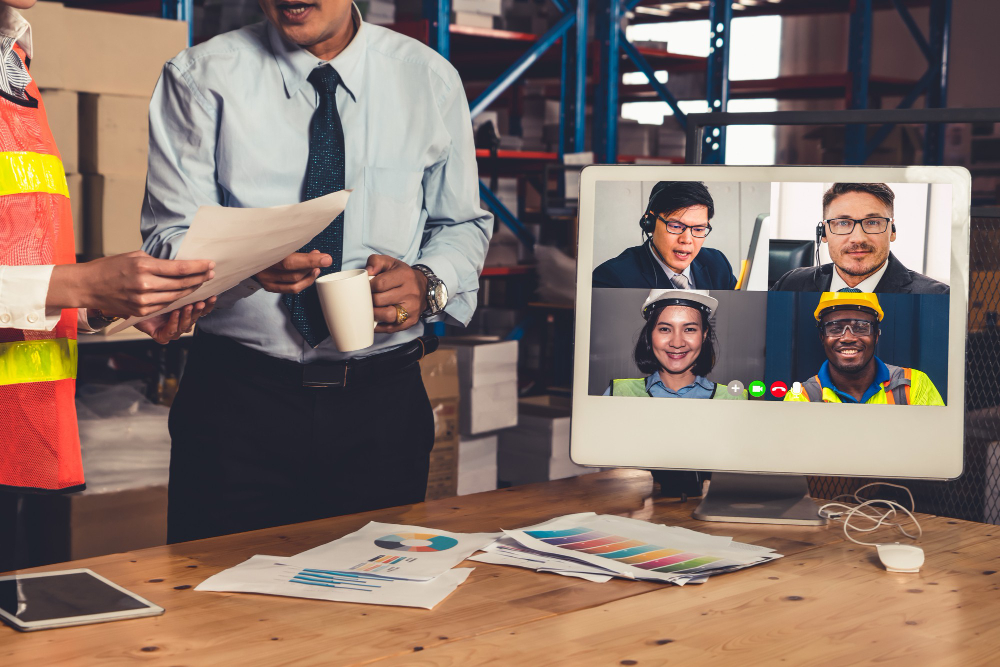 Professional Services For Companies And Residents
Massie Services Dumpster Rental Company is a leader in the industry of commercial roll off dumpsters for businesses. With years of experience providing professional waste management services to customers, Massie Services offers superior value and service that can't be beat. Not only do they provide weekly collection and recycling services at competitive rates, but they also offer construction sites access to additional pickups as needed. In addition to top-notch customer service, Massie Services works with some of the leading container manufacturers around the country to ensure their products are up to your expectations.
Businesses looking for a reliable solution for managing business waste have come to rely on Massie Services' expertise and commitment to quality. Their staff will work directly with you to create a customized plan based on your individual needs and budget. Furthermore, Massie Services accepts major credit cards so you never need worry about unexpected costs or invoices piling up. Whether it's one container rental or an ongoing contract, Massie Services makes sure all of their customers receive exceptional service from start to finish.
In order for companies and residents alike to keep their premises clean and safe, it is important that proper waste disposal practices are followed – something which Massie Services takes very seriously. From timely delivery of containers right through the end of each job, you can count on them every step of the way. So if you're in search of an experienced provider who has a proven track record in commercial waste management services, look no further than Massie Service Dumpster Rentals!
Portable dumpsters have become an increasingly popular solution for commercial customers and business owners. For many apartment complexes, construction sites, and other cleanup projects that generate significant debris and waste materials, renting a roll off dumpster is the most cost-effective option. Here are some of the services offered by Massie Services Dumpster Rental Company:
Roll off dumpsters provide businesses with a reliable way to manage their waste removal needs without additional costs associated with waste collection or disposal.

Hauling services allow business owners to customize their own collection schedule so that they can be sure their dumpsters are emptied on time without any disruption to operations.

Portable dumpster rental companies also offer special pricing for long-term contracts which help reduce overall project costs.
Massie Services has been providing quality portable dumpster rentals and hauling services to businesses in the local area since 1998. With over 20 years of experience, they have developed an extensive network of vendors who work together to ensure all clients receive exceptional service at competitive prices. Whether you're looking for temporary or permanent solutions for your waste management needs, Massie Services can help find the perfect solution for your business. Regardless of size or type of job, Massie Services can provide individualized attention and customized solutions tailored specifically to meet your unique requirements.
Roll off dumpsters are an ideal solution for businesses to dispose of waste and debris. Massie Services Dumpster Rental Company offers a wide selection of yard containers that can be used for commercial projects, cleaning projects, construction sites, and more. Each container has different pickup loads dimensions so you can choose the best size for your needs.
| Yard Container | Description | | ------------------|:-----------------:| | 10-Yard | Smallest capacity | | 15-Yard | Medium Capacity | | 20-Yard | Large Capacity | | 30-Yard | Extra Large Capacity |
In addition to standard roll off dumpsters, we also offer additional trash containers such as front end loader pickups or rear end loader pickups in various sizes depending on your business's specific needs. Our experienced team will work with you to find the right size and capacity dumpster rental for your project.
Massie Services is dedicated to providing reliable service at competitive rates while helping our customers reduce their environmental impact by recycling whenever possible. We pride ourselves on offering quality products and services that meet all of your disposal requirements. Whether it's one large job or multiple small jobs, we have the perfect sized yard dumpster rentals available to help make every job easier. Contact us today if you need assistance selecting the right type of container for your project!
According to a recent survey, over 50% of businesses find renting roll off dumpsters beneficial for disposing of bulk items and other waste. For those considering this option, it is important to understand the process involved in obtaining and using a rental service. This guide will provide an overview on how to rent commercial roll off dumpsters from Massie Services Dumpster Rental Company.
First, customers should determine their collection day needs as well as the type of materials that need to be disposed of with the help of our professionals. Roll off trucks are available in different sizes based on these requirements. After consulting with experts at Massie Services, customers should receive an all-inclusive rate upfront so they know what their monthly charges will be. Additionally, our team can offer advice on any bulky household items or broken debris that might require special disposal instructions.
Finally, once everything has been agreed upon, Massie Services will promptly deliver the requested size dumpster which can then be filled up according to customer's convenience. Our company also offers removal services when necessary and provides full assistance throughout the entire process ensuring seamless transition for clients every step of the way.
Businesses of all sizes can benefit from the convenience and security that roll off dumpsters provide. Massie Services Dumpster Rental Company offers a wide variety of containers, including budget dumpsters for businesses with limited budgets. These convenient trash receptacles make it easier to manage solid waste utility services in order to minimize broken items and reduce pounds of debris.
When working with Massie Services, customers will find that they are able to request quotes on their desired roll off dumpsters quickly and easily. Not only do these containers come in various sizes based on specific needs, but they also offer additional features such as lids or attached waste compactors. All options are designed to maximize efficiency while meeting safety requirements set by local governments.
Massie Services is dedicated to delivering quality products at competitive prices. In addition, their expert customer service team provides assistance throughout the rental process so that business owners never have to worry about improper disposal methods or high fees associated with traditional trash pickup services. With the right roll-off container solution, businesses can save time and money while ensuring the safe removal of unwanted materials from any job site.
At Massie Services Dumpster Rental Company, we understand that businesses have a particular need for trash and recycling collection carts, containers, and compactors. For this reason, our commercial roll off dumpsters are tailored to the needs of specific businesses - catering to their unique specifications and requirements with exceptional customer service agents.
We offer a wide selection of receptacles ranging from 10-yard to 40-yard capacities, allowing us to accommodate any type of business no matter its size or industry. Our container services also include regular pickup schedules, ensuring your business maintains a clean environment free from waste.
Here are 3 benefits of investing in our Trash and Recycling Carts: 1. Cost Savings: With our competitive rates on roll off dumpsters, you can cut costs while still achieving an efficient plan for trash pickup. 2. Reduced Carbon Footprint: By utilizing our biodegradable bags as well as other proper disposal systems, you can help reduce your company's carbon footprint by sending less material to the local recycling plant. 3. Improved Customer Service: Incorporating containers into your daily operations will not only improve efficiency but it will also provide customers with access to better services including convenient collection hours and easier methods of disposing materials properly.
At Massie Services Dumpster Rental Company we prioritize providing quality products along with excellent customer support so that businesses can achieve maximum satisfaction and value when ordering our Trash and Recycling Carts Containers Compactors. We strive to fulfill all requests quickly and efficiently through our reliable delivery partners who guarantee exceptional service throughout the entire process!
Massie Services Dumpster Rental Company provides businesses of all sizes with customized roll off options. We offer a variety of solutions for any sized business, from office paper to aluminum cans and even business cards. Whether you need an immediate solution or are looking for something more permanent, we can help. Our team is available 24/7 to answer questions and provide assistance when needed.
For those who require short-term service, Massie Services offers flexible terms that accommodate your needs. With our valid credit card information, we will deliver the roll off dumpsters right away so that you can start disposing of waste as soon as possible. Also, if there are special recycling services required at your place of business such as separating brown paper bags from other recyclables, we have the experience and systems in place to make sure this process runs smoothly.
No matter what size business you run – whether it's a large apartment building or a small retail store – Massie Services has the perfect solution for you. We take into consideration each customer's individual needs before providing them with their own custom solution to ensure satisfaction every time. Contact us today so that one of our knowledgeable professionals can guide you through the process and find the best option for your organization.
Massie Services Dumpster Rental Company offers reliable service for businesses of all sizes. Our commercial roll off dumpsters come in a variety of sizes to meet the needs of any business. We provide pickup and delivery services, as well as ongoing maintenance and waste removal services.
For businesses located in the City of Scottsdale, we offer competitive rates on our roll off dumpsters. We also provide reporting options if you encounter any solid waste issues while using your dumpster. With our straightforward pricing structure and easy-to-understand terms, choosing Massie Services is an easy choice for companies looking to reduce their carbon footprint with sustainable disposal practices.
Our professional staff will work with you to determine the best size container and frequency of collections based on your individual needs and amounts of waste generated by your business or organization. If there are ever any problems with your dumpster such as a broken container, we will repair it quickly so that your operations can continue without disruption. For added convenience, Massie Services can make pickups up to seven days per week depending on availability.
Frequently Asked Questions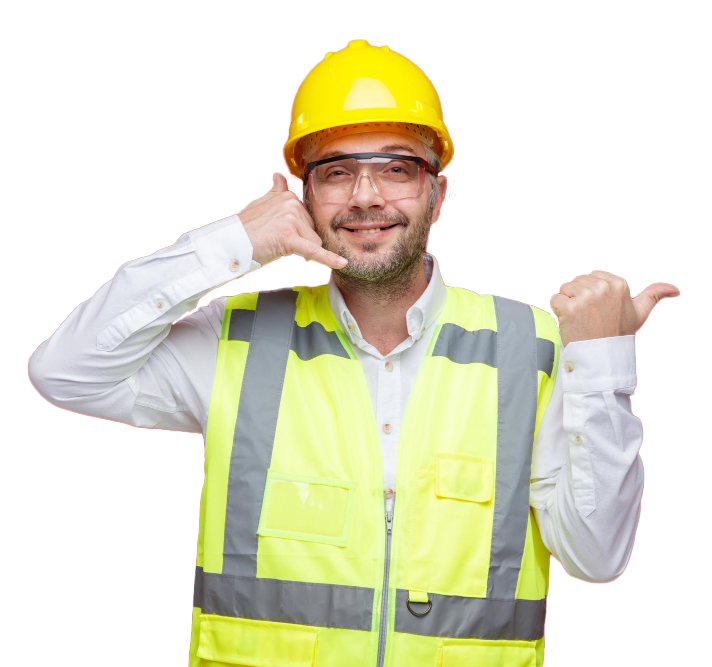 Get in touch with Massie Services Dumpster Rental, your one-stop solution for all your waste management needs! Our team of professionals is dedicated to providing you with exceptional customer service, ensuring a smooth and hassle-free experience. Whether you're working on a home renovation, a construction project, or simply need to declutter, we have the perfect dumpster size to accommodate your requirements. Reach out to us today at (phone number) or email us at (email address) to discuss your project and receive a personalized quote. With Massie Services Dumpster Rental, you can count on prompt delivery, competitive pricing, and environmentally-friendly disposal solutions. Let us help you keep your surroundings clean and organized!
Roll off dumpsters are an essential tool for any business that produces large quantities of waste. They provide a safe and efficient way to dispose of trash, while adhering to environmental regulations and safety protocols. Although they require permits in some areas, the cost of renting these containers is often well worth it in terms of convenience and compliance with local laws.
The benefits of using commercial roll off dumpsters go beyond just practicality; they can also be seen as symbols of sustainability. The use of these containers demonstrates a commitment to keeping our environment clean by minimizing pollution from unnecessary sources. This choice is not only good for the planet, but also speaks volumes about how seriously businesses take their responsibility towards protecting nature's resources.
For this reason, more businesses are investing in commercial roll off dumpsters than ever before. At Massie Services Dumpster Rental Company, we recognize the importance of providing reliable service that meets all regulatory requirements—and does so at an affordable price point. Our team provides quality services designed to make sure your business runs as smoothly as possible without compromising on environmental standards or safety measures.
DUMPSTER RENTAL IN LEWISVILLE, TEXAS