Massie Services Dumpster Rental
The Convenient Dumpster Rental Service
Roll Off Dumpster Rentals
Massie Services Dumpster Rental Company specializes in providing roll off dumpster rental services for residential and commercial customers. With years of experience serving the area, Massie Services is equipped to meet any waste disposal needs. 
The first step when considering roll off dumpster rentals is determining the size needed for your project. Roll off containers come in various sizes ranging from 10 cubic yards to 40 cubic yards so it is important to choose one that meets your specific requirements. Depending on the type and amount of debris you will be disposing of, different sized containers may be necessary.
Once all of the details are finalized, Massie Services will deliver the container right to your location and pick it up once full or at the end of your rental period. Customers can rest assured knowing they have access to reliable garbage removal services throughout their entire project with no hassle involved.
Over 300 Five-Star Reviews from Our Customers
Dumpster Rentals For Every Project
Roll-off dumpster rentals are an essential part of many residential, commercial and construction projects. According to the National Solid Wastes Management Association in 2020, Americans generated approximately 267 million tons of solid waste. Massie Services Dumpster Rentals offers a variety of sizes for rent that can handle any type of project from yard clean up to large construction jobs. Whether it's a small 10 cubic yard dumpster or a 40 cubic yard container, we have the right size roll off dumpster rental to meet your needs.
Massie Services is dedicated to providing customers with convenient junk removal services no matter how big or small the job may be. We offer several types of dumpsters for rent such as general waste containers, recyclable materials containers and heavy debris containers. All our dumpsters come equipped with locking lids so you don't need worry about items being dumped into them by others. Our onsite customer service representatives will help guide you through selecting the best sized roll-off container for your particular situation whether it be for home remodeling or major renovations at your business location.
In addition to offering competitively priced short term rentals, Massie Services also provides long-term disposal contracts for businesses that generate high volumes of trash daily. With years of experience and reliable customer service, you can rely on us to get the job done correctly every time!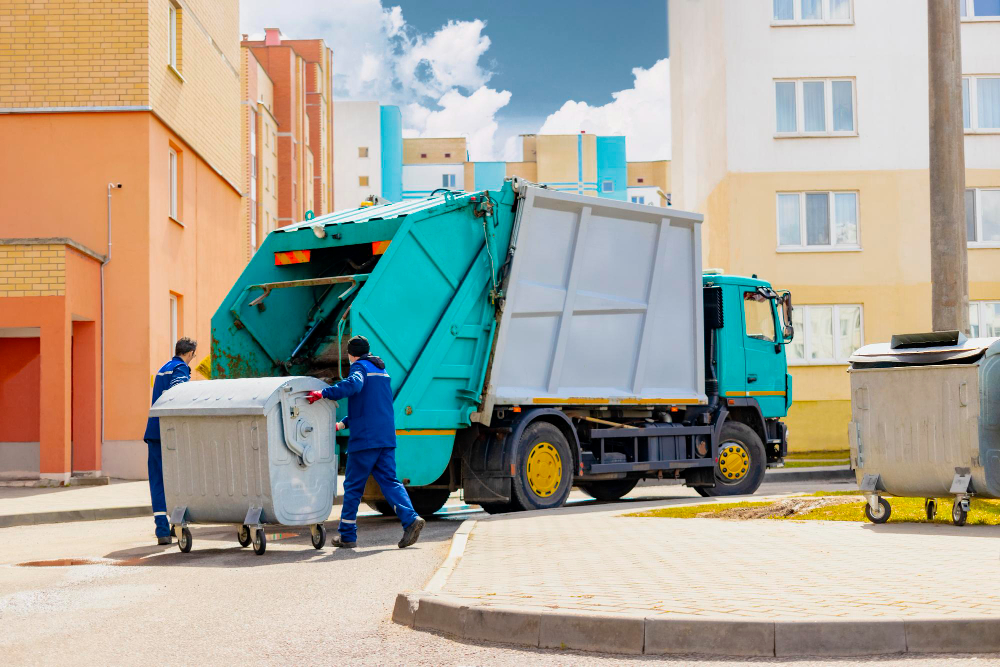 Commercial Roll Off Dumpsters For Businesses
Massie Services Dumpster Rental Company offers a variety of commercial dumpster rentals for businesses. Our roll off dumpsters are perfect for removing heavy materials from any commercial project and can handle hazardous materials safely. With our rental on time guarantee, we ensure that your business has access to the right container when you need it most.
Our selection of dumpsters includes 10-yard containers, 20-yard containers, 30-yard containers, 40- yard containers, and 50-yard containers. Each size is ideal for different projects depending on the amount of waste material produced during the job. We also offer custom sizes to meet specific requirements if needed.
Our experienced team provides great customer service to make sure all of your needs are met in every way possible. From helping with selecting the correct container size to providing additional information about waste disposal regulations and applicable fees, Massie Services will be there every step of the way. Contact us today to learn more about how we can help with your next commercial project!
Sizes Of Commercial Roll Off Dumpster Rentals
Commercial roll off dumpster rentals offer an efficient and affordable way to manage waste. Massie Services Dumpster Rental Company offers a variety of sizes for any sized job, ranging from 10-40 cubic yards. A surprising statistic is that over 90% of customers choose the 20 yard container size as it provides enough capacity without being too large or expensive. With our variety of dumpsters for rent, you can find the perfect fit when managing business waste while still staying within budget.
The most popular choice in commercial roll off dumpster rentals is the 20-yard option due to its wide range of uses and affordability. This particular size is ideal if you're clearing out office spaces, performing small construction projects, remodeling retail stores, or doing landscaping work since it allows for a good amount of space but won't take up too much room onsite. If more space is needed then consider our 30-yard dumpster rental cost which has three times the capacity of the 20-yard option. For those looking for even larger sizes we have 40-yard containers available as well.
No matter your needs, there are many different solutions depending on what type of project you might be taking on such as alternative options like recycling bins or open top containers with lids. These alternatives provide flexibility for businesses who may not need large dumpsters every time they require service and help reduce overall costs associated with their dumpster usage. Regardless of your requirements, Massie Services Dumpster Rental Company will ensure you get the right dumpster container size at an unbeatable price so contact us today!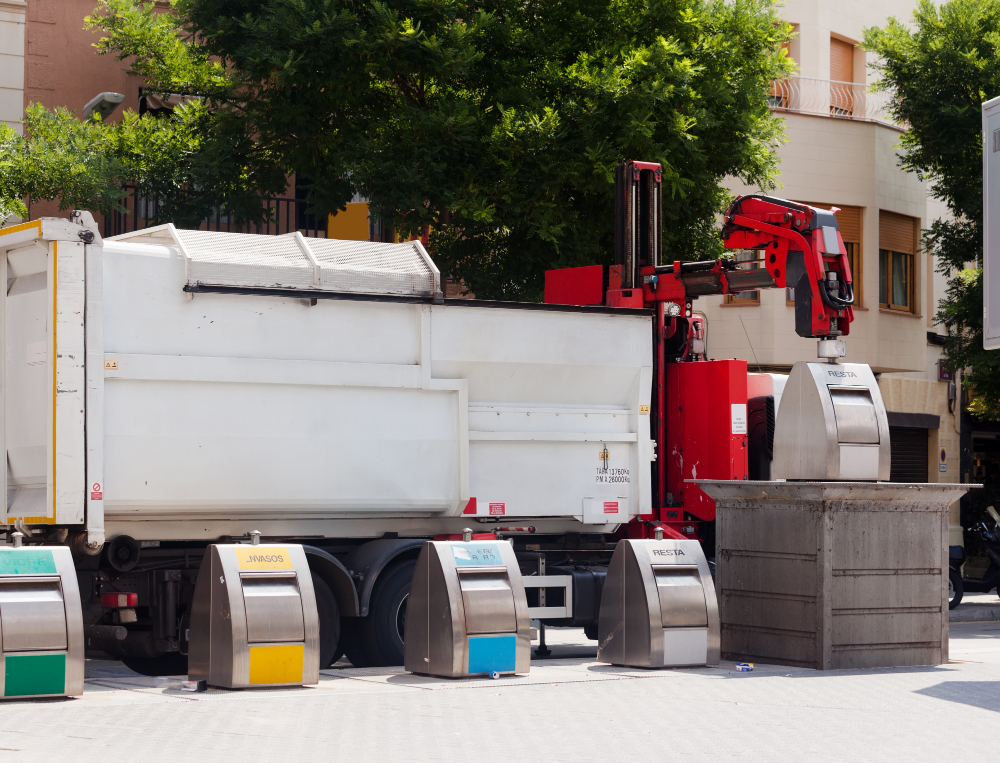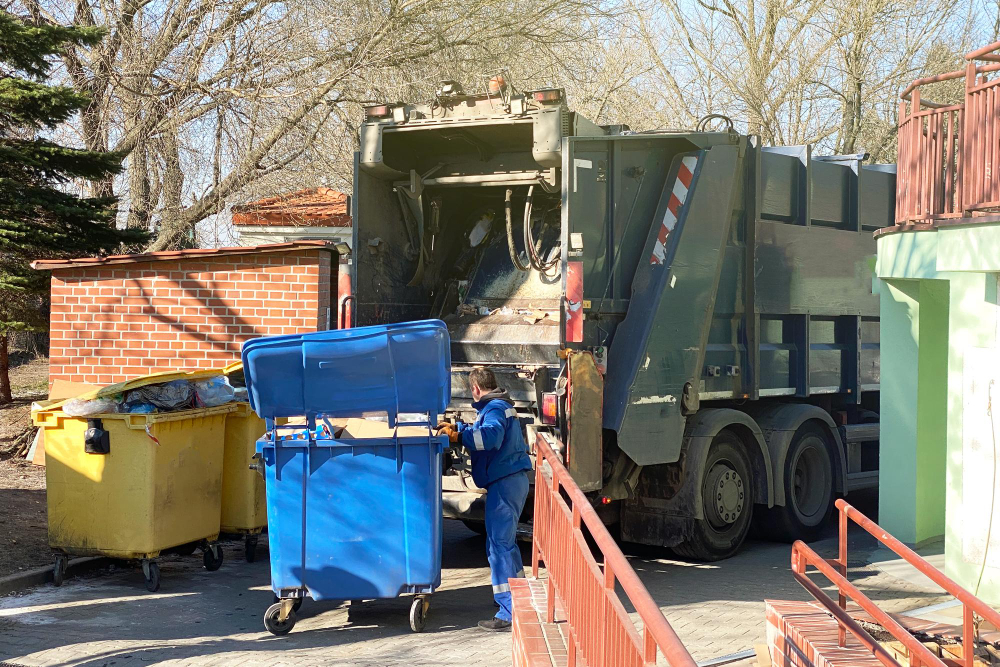 Residential Roll Off Dumpsters
Massie Services Dumpster Rental Company is your premier residential dumpster rental service. We provide a wide range of residential roll off dumpster rentals to meet any project need, whether you are renovating your home or disposing of unwanted items from a move. Our experienced staff can help determine the right size and type of dumpster for your job so that you get the most efficient solution.
Our team will deliver and pick up your dumpster according to your schedule, ensuring that we minimize disruption to your daily life. Massie Services has several different options when it comes to choosing the best fit for your needs – from smaller 3-yard containers ideal for light household cleanups to larger 30-yard containers suitable for construction projects. All of our dumpsters have been designed with an optimal footprint in mind, allowing us to maximize capacity while minimizing environmental impact.
When selecting Massie Services as your go-to source for dumpster rentals, you'll benefit from exceptional customer service, timely delivery and pickup services along with affordable prices on all sizes of residential roll offs. Contact us today and our friendly staff will be happy to answer all of your questions about our extensive selection of dumpster rental services!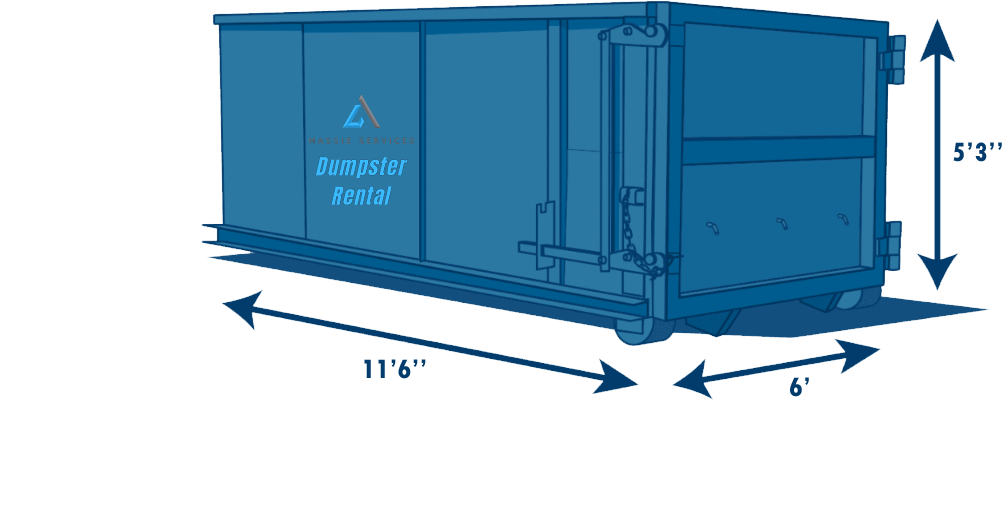 When it comes to residential projects, a yard roll-off dumpster is the perfect solution for efficient waste management.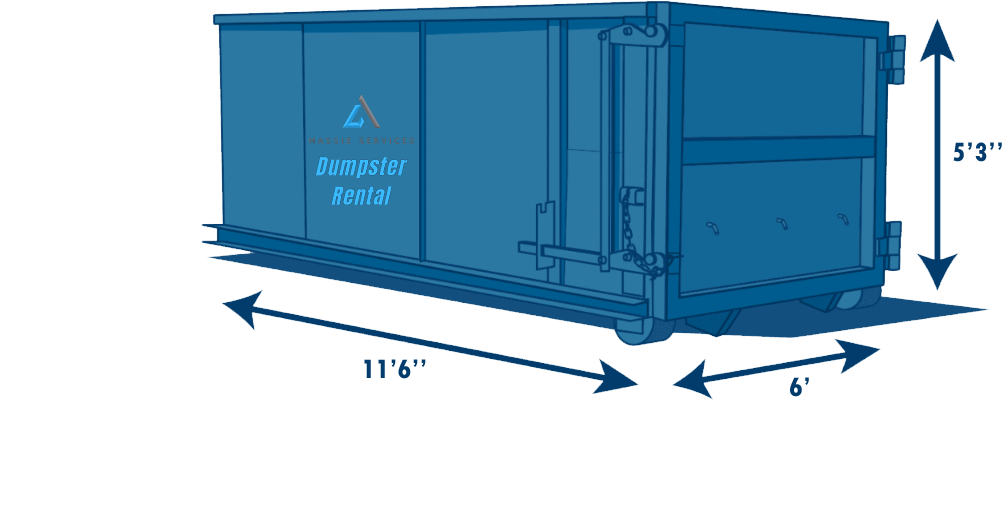 Yard Roll-Off Dumpster is a great choice for small to medium construction projects, roofing projects, and other home improvement projects.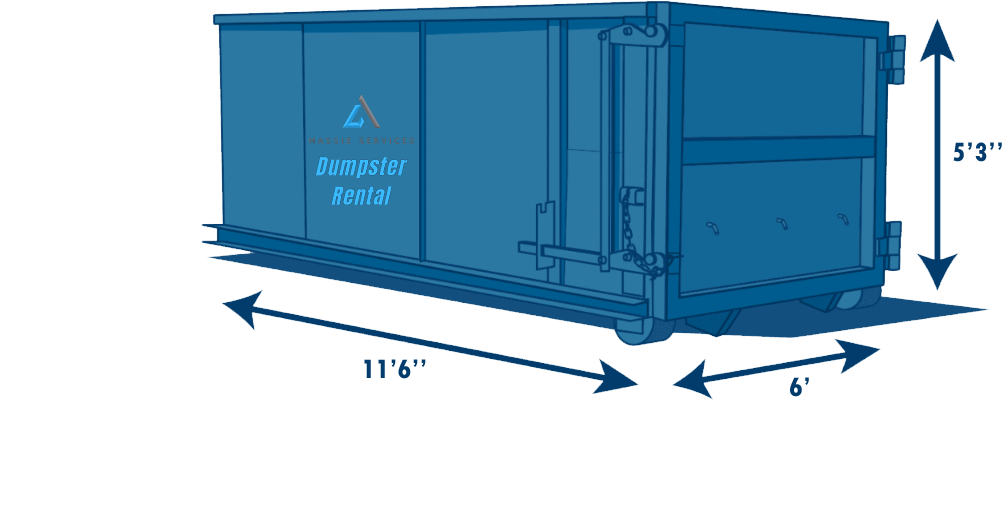 Roll-off dumpster rentals are an effective and efficient way to manage all types of waste materials, from light demolition projects to tree trimming.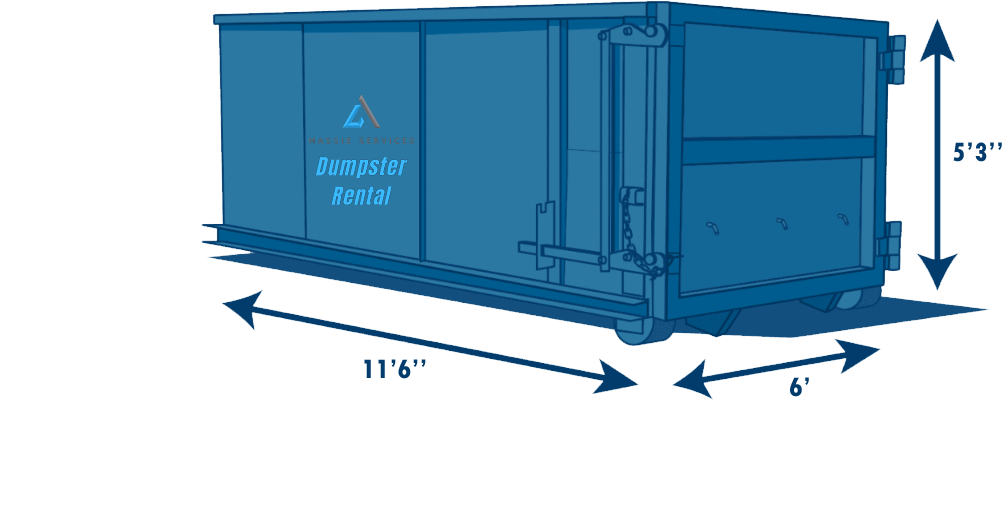 Yard roll-off dumpsters are an absolute essential for any residential or commercial project.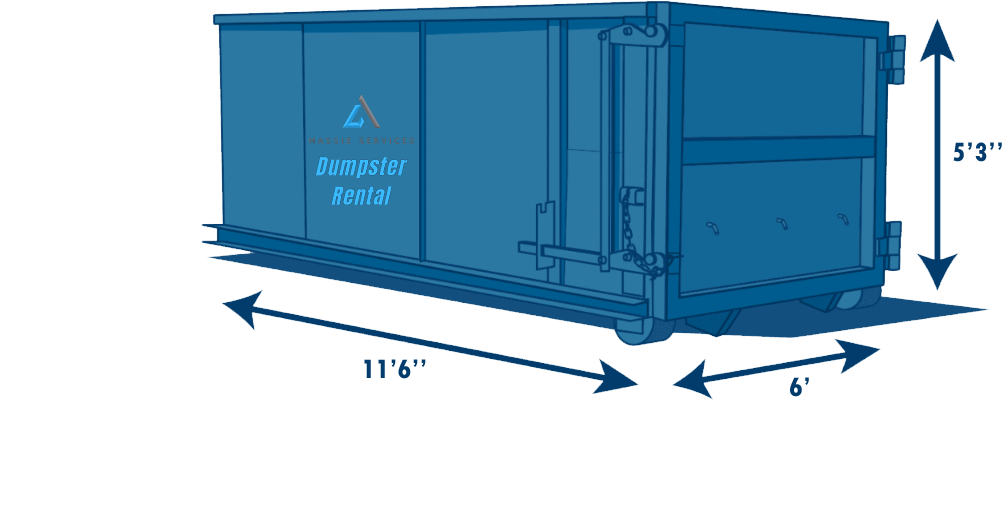 Yard Roll-Off Dumpsters are the perfect size for residential projects, such as outdoor cleanup.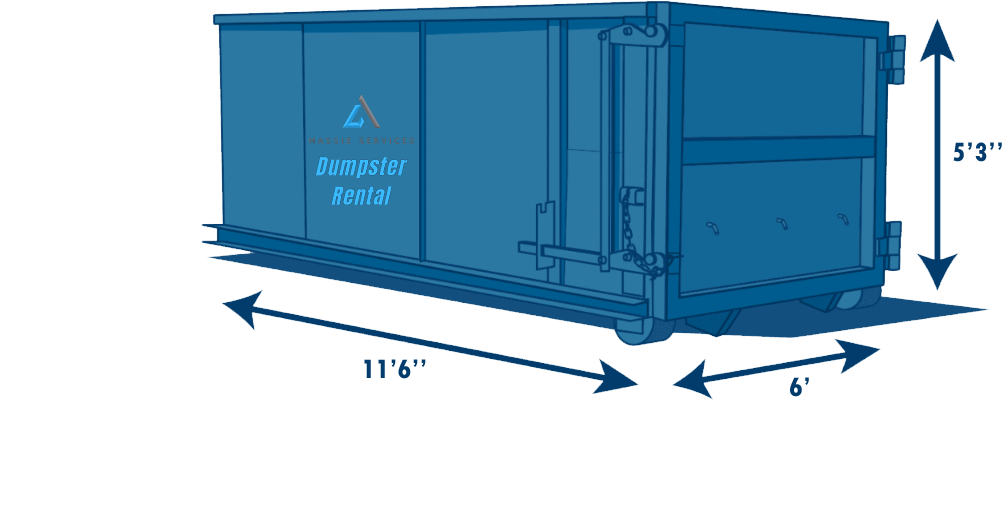 Yard Roll-Off Dumpsters are ideal for businesses and domestic service locations.
Appropriate Uses For Various Sizes Of Dumpsters
NOVA Home Rejuvenation is ideal if you need a dependable carpet cleaner. We provide thorough and efficient carpet cleaning services that restore your carpets' fresh scent and appearance.
What Items Can You Put In A Dumpster Rental?
At Massie Services Dumpster Rental Company, we understand the importance of knowing what items you can and cannot put in a dumpster rental.
What Cannot Be Discarded In A Dumpster?
Massie Services Dumpster Rental Company recommends that customers are aware of the items which cannot be discarded in a dumpster.
Rolloff Cleanup And Construction Containers
Rolloff containers are like a lifeline to many homeowners and contractors when it comes to spring cleaning, cleanouts, or construction projects.
Cost-Effective Solutions For Commercial Rolloff Rentals
For businesses looking for a cost-effective solution to their waste management needs, Massie Services Dumpster Rental Company offers commercial rolloff rentals.
Frequently Asked Questions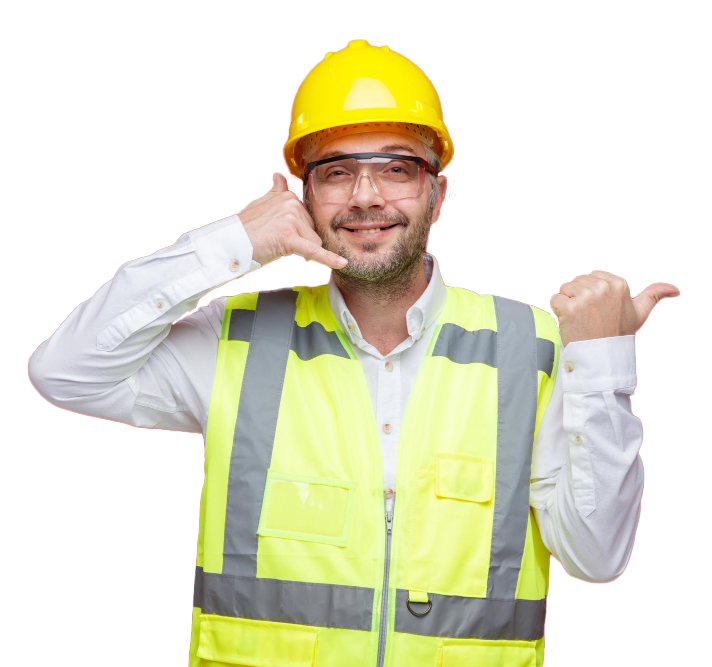 Get in touch with Massie Services Dumpster Rental today and experience the ultimate solution for all your waste management needs! Our highly skilled and professional team is dedicated to providing exceptional customer service and a hassle-free rental process. With a diverse selection of dumpster sizes and flexible rental options, we guarantee to find the perfect fit for any project, big or small. Don't let waste pile up and disrupt your work – simply reach out to us, and we'll handle the rest. Contact Massie Services Dumpster Rental now and let us help you keep your surroundings clean and organized while you focus on what truly matters.
When it comes to roll off dumpster rentals, you can trust Massie Services Dumpster Rental Company. We offer competitive rates, discounts and promotions that allow our customers to save money while disposing of their waste in an efficient manner. Our team is available 24/7 to answer any questions or concerns related to your rental, ensuring the highest level of customer service possible. Furthermore, we guarantee a quick delivery time on all our roll off dumpsters and have no minimum rental period for them either!
At Massie Services Dumpster Rental Company, we understand the importance of taking care of the environment. That's why we make sure our roll off dumpsters don't exceed their maximum weight capacity – so as not to put strain on landfills or other areas where disposal takes place. Rest assured knowing that when you rent from us, both safety and sustainability are taken into account every step of the way!
Our commitment to excellence has made us one of the most trusted names in roll off dumpster rentals. With years of experience in this field, there's no better company than Massie Services Dumpster Rental Company. Contact us today – with our unbeatable prices and exceptional customer service, you'll be glad you did!