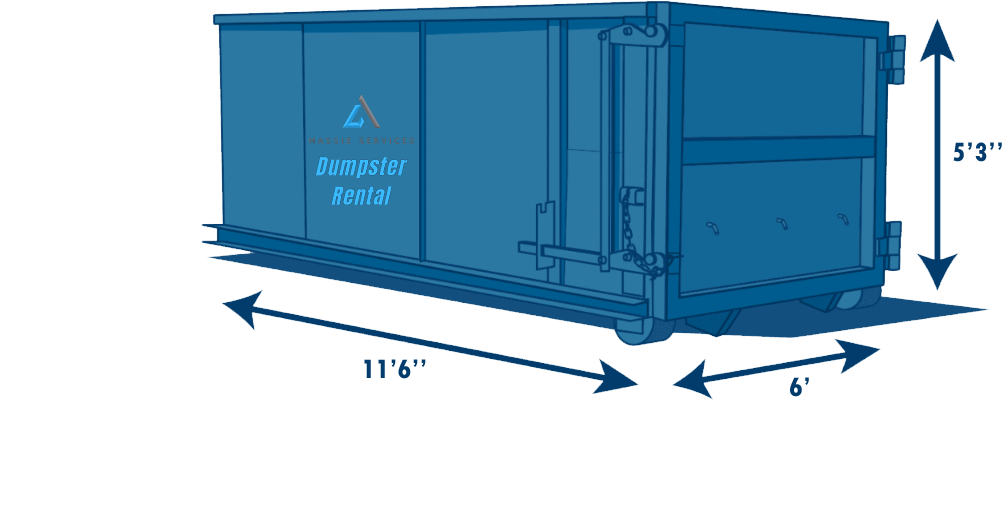 10-Yard-Roll-Off-Dumpster
For any residential or commercial project, a 10-yard roll off dumpster is the ideal waste management solution. Massie Services Dumpster Rental Company offers an extensive selection of superior quality 10-yard roll off containers to suit all needs and budgets. With our reliable delivery and pickup services, clients can be assured that their projects will move forward without interruption. The following article provides further details about the features and benefits associated with 10-yard roll off dumpsters from Massie Services Dumpster Rental Company.
The 10-yard roll off container offered by Massie Services Dumpster Rental Company is designed to handle a wide variety of debris and materials including construction materials, household items, furniture, appliances, yard waste and more. In addition to being spacious enough to accommodate large amounts of material in one load, this type of dumpster also comes with locking lids which help ensure safety while onsite as well as preventing unauthorized access during transport. Furthermore, this model has been engineered for easy loading and unloading so that clients can quickly dispose of their unwanted waste without having to worry about maneuvering around tight spaces or difficult terrain.
Finally, Massie Services ensures prompt delivery and pickup times so that customers never have to wait too long for their orders to arrive or depart once they are finished using them. All rental fees include disposal charges so customers know exactly what they are paying for before signing up for service – no hidden costs or surprises! For these reasons and many more, Massie Services' 10-yard roll off dumpsters provide an effective way to manage various types of debris efficiently and easily.
Overview Of 10-Yard Roll Off Dumpsters
It can be difficult to determine the proper size dumpster for a renovation project or construction projects, but there is an easy solution. A 10-yard roll off dumpster from Massie Services Dumpster Rental Company offers a convenient and reliable way to get rid of debris quickly and efficiently. This type of container holds up to ten cubic yards of waste materials, making it perfect for any kind of residential clean-up job. The company will deliver the dumpster right to your public street or driveway with little hassle. Additionally, our rental period allows customers plenty of time to fill the dumpsters before they have to be returned.
When choosing a yard dumpster, it's important that you select one that fits all your needs. Our containers are available in various sizes depending on how much material needs disposal. We provide helpful advice so you can make sure you're getting the best value possible for your money. Furthermore, we take great care when delivering and picking up our roll off containers; we strive for customer satisfaction every step of the way.
Massie Services Dumpster Rental Company provides excellent service when it comes to renting 10-yard roll off dumpsters at unbeatable prices. You can count on us for quick delivery, simple pick-up service and honest pricing throughout the entire process. Whether you need a large or small container, we are here to help you find the ideal solution for your specific situation.
Ordering A 10-Yard Roll Off Dumpster
Ordering a 10-Yard Roll Off Dumpster can be an exciting experience. With the assistance of Massie Services' knowledgeable customer service staff, you can have your dumpster rental in no time. To help ensure that your order runs smoothly and efficiently, here are some helpful tips for ordering:

Provide placement instructions to Massie Services – When placing your order, make sure to include detailed placement instructions such as type of project and adequate space with unimpeded access needed on site.

Know what services you need – Do you require recycling or disposal services? Depending on the type of waste being disposed of, additional fees may apply so it is important to inform Massie Service's customer service team up front about any special needs related to your project.

Consider length of rental period – Would one day be enough for your project or do you need more than one day? Knowing how long you anticipate needing the dumpster will help determine the charge per day associated with renting a 10-yard roll off dumpster from Massie Services. Generally speaking, rates increase incrementally based on days rented beyond seven days but if this doesn't fit into your timeline then feel free to reach out to our experienced customer service staff who can provide personalized advice tailored just for you! For example, if painting model airplanes is a part of your project then most likely 7 days won't cut it–so don't hesitate to ask us questions!
At Massie Services we strive to provide each client with excellent service which includes helping them find the right solution at an affordable price. Our friendly customer support specialists are available 24/7 by phone or email should you have any questions while ordering a 10-Yard Roll Off Dumpster from us
Permits And Regulations For Dumpster Rentals
Massie Services Dumpster Rental Company takes the appropriate measures to ensure that all of its dumpsters are used with safety and in compliance with local regulations. It is essential for customers to have a clear understanding of the regulations involved when renting a dumpster as well as any potential implications should they fail to follow them. Customers must obtain necessary permits prior to placing their order, if applicable. In addition, certain items such as wood preservatives, hazardous materials, abrasive cleaners, radioactivity materials, paint items, demolition cleanups, spot remover, brake fluid and transmission fluid may not be placed into Massie Services' roll-off containers due to health and safety risks. Furthermore, extra usage fees may apply if excessive weight or volume is added beyond what was originally agreed upon.
To avoid additional charges or violations of permit requirements it is important for customers to make sure that prohibited contents are not included in the rental container. All debris must be disposed properly at an approved disposal facility. Massie Services staff can provide assistance regarding relevant legal issues related to disposing specific waste material types – please feel free to contact us directly for more information about our services and how we can help you find solutions for your needs.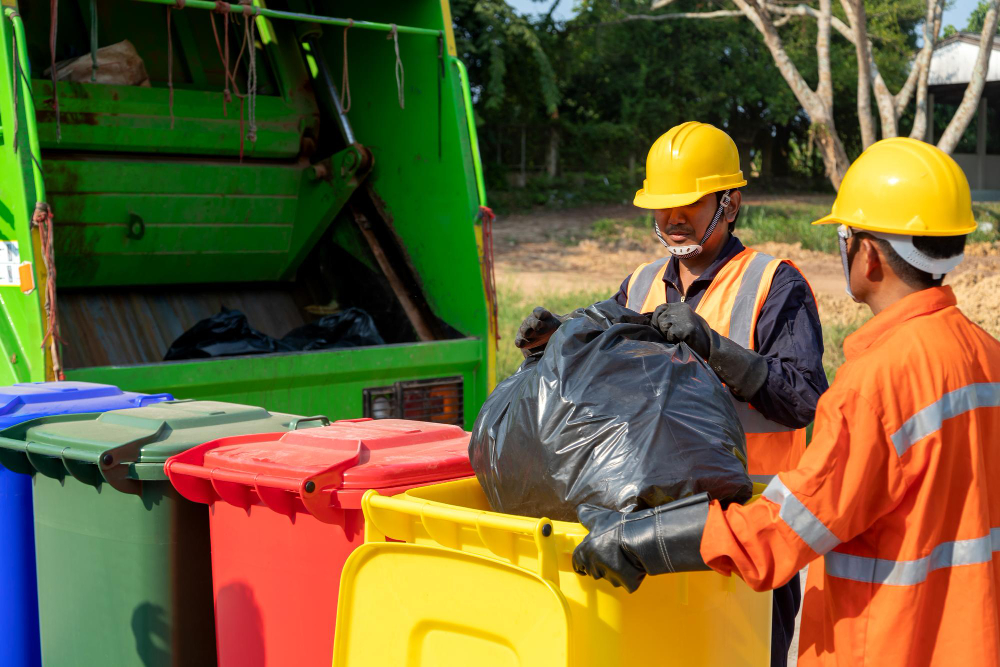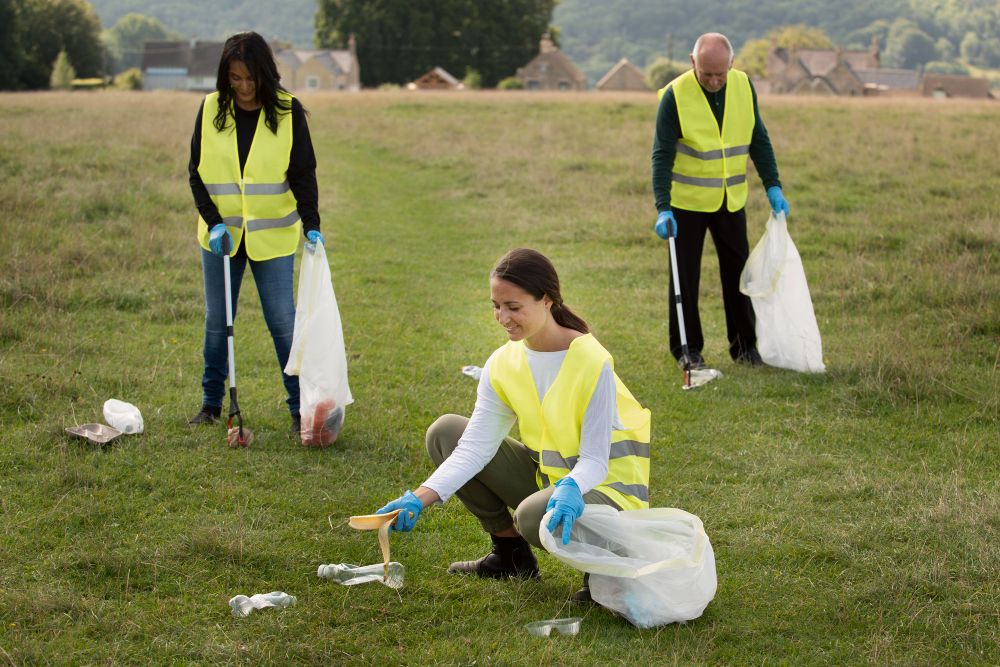 Cleanouts And Outdoor Projects With A 10 Yard Roll Off
A 10-yard roll off dumpster is a great choice for cleanouts and outdoor projects. It can easily fit in most driveways, making it an ideal size to get rid of yard debris, household junk, construction materials, and more. Imagine the possibilities with this versatile option! To help you make sure that your project goes as smoothly as possible, here are some tips on what types of items should or shouldn't be placed into a 10-yard dumpster:
| Items You Can Place In | Items That Should Be Avoided | | — | — | | Yard Debris | Radioactive Materials| | Household Junk | Ammonia Based Cleaners | | Construction Materials | Bleach Cleaners | | Paint Remover Products | Paint ThinnersChemical Strippers/Solvents(e.g., Mineral Spirits)Chrome Polish Rodent PoisonCleaning Agents Containing Hydrofluoric Acid (HF)|
It's important to note that all items must stay within the ton limit as well as any local regulations regarding hazardous waste disposal. Also, please exercise caution when working around heavy objects; physical injury may result from improper lifting techniques or from sharp edges on certain materials. By following these simple guidelines, you'll have no problem getting your cleanup tasks done quickly and safely. With its large capacity and convenient size, renting a 10-yard roll off container makes tackling big jobs easier than ever before!
Massie Services Dumpster Rental Company does not accept hazardous materials, silver cleaners, fuel surcharges, individual roof shingle replacements, prescription drugs, smoke detectors, chemistry sets or drain openers in its 10 yard roll offs. Larger homes may require a larger size dumpster for disposal of these items. Customers should consult with one of our customer service representatives if they are unsure about what can be disposed in the 10 yard roll off.
All debris placed within the spot located within property boundaries must be non-hazardous and accepted by Massie Services Dumpster Rental Company. Any contaminated waste that is placed inside the container will result in additional charges to the renter. To avoid any extra fees customers should ensure only acceptable wastes are deposited into the dumpster.
It is important to remember that no hazardous material or prohibited items such as silver cleaners, fuel surcharges, individual roof shingles replacement, prescription drugs, smoke detectors, chemistry sets or drain openers should be put inside the 10 yard roll off provided by Massie Services Dumpster Rental Company. Doing so will incur additional costs on the part of the renter. As always we strive to provide excellent customer service and advise all renters to carefully consider what is being placed inside the 10 yard roll off before ordering it from us.
When preparing for the delivery and pickup of a 10 yard roll off, it is important to consider various removal situations. Have you asked yourself what materials are not accepted in these dumpsters? In addition to gas cylinders, oil filters, rodent poison and nail polish, other items such as mobile phones, auto body filler and cooking oil should be avoided when disposing in a 10 yard roll off container.
To help ensure smooth delivery and pickup operations, follow this rough guideline of sizes for roll-off containers: ten yarders are usually between 12 feet long by 8 feet wide by 4 feet high; fifteen yarders are approximately 14 feet long by 8 feet wide by 5 feet high; twenty yarders measure roughly 16ft long by 8ft wide by 6ft tall; while thirty yards have dimensions of 22 ft long x 8 ft wide x 7 ft tall.
It is essential that all unacceptable materials have been removed prior to the arrival of the dumpster. This will allow Massie Services Dumpster Rental Company's team members to quickly and efficiently complete your project without any delays or extra charges due to contamination. Keeping an eye on material placed inside the container can also prevent additional fees from occurring down the line.
Before ordering your 10 Yard Roll Off Dumpster service with Massie Services Dumpster Rental Company, please make sure you understand which materials cannot be disposed of in order to avoid any problems during delivery and pickup services. Following these simple guidelines will provide a hassle free process for both parties involved!
Placement of a 10 Yard Roll Off dumpster is critical in order to ensure that its use is safe and efficient. Massie Services Dumpster Rental Company offers a variety of service packages to help customers decide the best option for their project, whether it be small scale or large scale.
When deciding where to place your yard roll off dumpster rental, consider any local laws as well as safety concerns. Keep in mind that county streets are not an ideal spot due to traffic hazards. If placed near windows, fluorescent bulbs may need to be removed while lights are on inside the house; however, mothballs can also be used if light fixtures cannot be moved when using a yard roll off dumpster at mid-sized residential properties.
Massie Services takes pride in providing exceptional customer service by maintaining normal order volumes with quality equipment and services. Contact us today for more information about placing your 10 Yard Roll Off dumpster safely and efficiently so you can get started on your next home improvement project!
When placing a roll-off dumpster on your property, it's like threading the needle—every step needs to be precise and calculated. The container must be placed carefully in order to avoid any damage to the surroundings. Here are four ways that you can ensure this:
Check for Clearance

- Measure twice before dropping off the dumpster; make sure there is enough space around it so that no accidents occur while loading or unloading debris.

Place on Level Ground

- Avoid putting the container on uneven ground as this could lead to tipping over and damaging nearby objects such as vehicles, buildings, trees, etc.

Keep Away from Power Lines

- If possible, keep away from overhead power lines to prevent potential electrical hazards due to loose wires or other issues caused by contact with the dumpster truck crane arm.

Secure Surroundings

– Place barriers around the container if necessary to protect adjacent walkways and driveways from accidental spills of dirt or other materials during its pickup and delivery process.
Massie Services Dumpster Rental Company takes extra steps to guarantee our customers' safety when placing containers in their homes or businesses. We have an experienced team of professionals who will come out and assess each site individually before delivering a container, ensuring proper placement every time!
At Massie Services Dumpster Rental Company, we are proud to offer our customers a variety of recycling services. We believe that proper waste management is essential for protecting the environment and preserving natural resources. Our team can provide you with a wide range of options to help ensure that your yard-roll-off dumpster rental process is as efficient and eco-friendly as possible.
We offer single stream curbside collection programs and full service drop off centers where clients can easily deposit their recyclable materials. At these locations, we accept paper products, plastic bottles, aluminum cans and other items such as glass containers or cardboard boxes. Additionally, we provide onsite sorting services to assist in separating materials so they can be properly recycled or disposed of accordingly.
Our commitment to sustainability has led us to expand our offerings beyond traditional methods of waste disposal. We now have green solutions like composting bins which give homeowners the opportunity to reduce the amount of material sent to landfills by creating nutrient-rich soil from organic matter. Through this program, users will be able to turn their garden scraps into something useful while helping save the planet at the same time!
Regardless of whether you are looking for an easy way to manage your waste or simply want to do your part in promoting environmental responsibility, Massie Services Dumpster Rental Company has you covered. Contact us today and let us show you how we can simplify your yard-roll-off dumpster rental experience while making sure it's done in a responsible manner!
When it comes to waste management, long term solutions are important for businesses and homeowners alike. Massie Services Dumpster Rental Company offers a variety of options to help manage your business' or home's garbage needs over the long haul. Our yard roll-off dumpsters provide an ideal solution for any ongoing project that requires regular collection of debris and refuse materials. These units come in various sizes to suit different types of projects, making them perfect for commercial construction sites, residential remodeling jobs, landscape maintenance tasks, demolition projects, cleanups from heavy storms, and more.
In addition to our yard roll-off dumpsters, we offer bulk pick up services as well as on-site recycling centers where recyclable items such as cardboard boxes can be dropped off at designated points throughout communities. Bulk pickups allow customers to dispose of large amounts of bulky material with minimal effort while still helping reduce their environmental impact by diverting reusable products away from landfills. On-site recycling centers also make it easier for customers to access local resources and take advantage of reduced costs associated with disposing of unwanted materials responsibly.
For those who need assistance managing their waste streams over time, Massie Services has a selection of comprehensive packages designed to meet the needs of each individual customer. From one-time rentals all the way through full service contracts that include regularly scheduled pickups, we ensure that every customer is taken care of regardless of budget or scale. We believe in providing reliable service that meets both environmental and financial goals so you can focus on running your business or enjoying your home without worrying about how you'll handle your waste removal needs down the road.
Frequently Asked Questions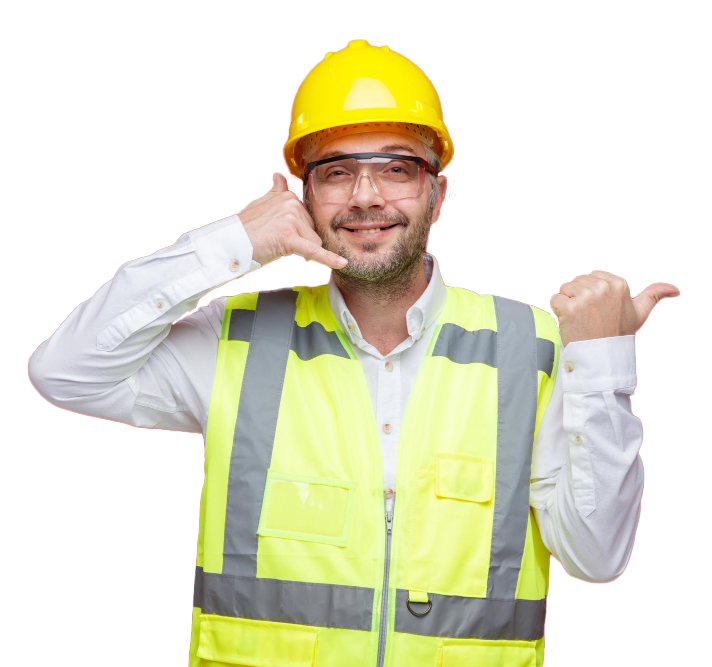 Get in touch with Massie Services Dumpster Rental, your premier waste management solution provider! Whether you're tackling a home renovation, planning a large-scale construction project, or simply clearing out your garage, our dedicated team is ready to help you find the perfect dumpster for your needs. With competitive pricing, exceptional customer service, and an unwavering commitment to environmental sustainability, we pride ourselves on delivering top-notch waste disposal solutions tailored to your requirements. Don't hesitate to contact us today by calling our hotline or filling out our online form; our friendly staff will gladly assist you in making your cleanup process stress-free and efficient. Choose Massie Services Dumpster Rental and experience unparalleled waste management solutions that you can rely on!
The 10-yard roll off dumpster is a great solution for all your waste disposal needs! It's cost effective, convenient, and hassle free. With Massie Services Dumpster Rental Company, renting this size of dumpster couldn't be easier and more affordable. Our rates are extremely competitive, with no additional fees or hidden charges associated with the rental. We also offer short and long term rentals to best meet your individual needs.
Delivery time can vary depending on location but we ensure that our customers receive their 10-yard roll off dumpsters in a timely manner so you don't have to wait around forever for it arrive. Moreover, placement requirements are minimal and our staff will make sure that everything goes as smoothly as possible when setting up the dumpster on your property.
At Massie Services Dumpster Rental Company, we guarantee an incredible experience when using one of our 10-yard roll off dumpsters! From unbeatable prices to lightning fast delivery times – not to mention top notch customer service – there isn't anything else out there that can compare. So why settle for anything less than the absolute best? Contact us today and get started on your next project with ease!
DUMPSTER RENTAL IN LEWISVILLE, TEXAS