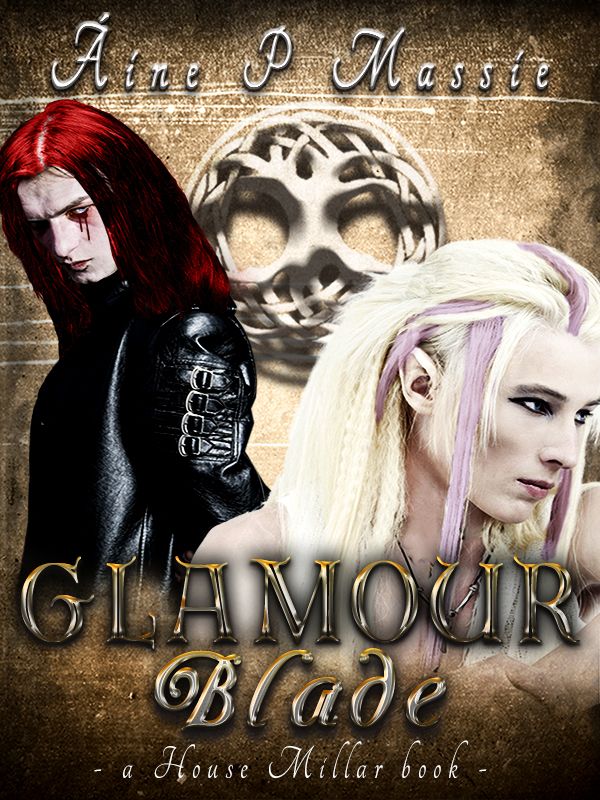 a House Millar novel
Áine P Massie
August 18, 2015
Encompass Ink, Teen (CHBB Publishing) 
New Adult Paranormal Romance
• Learn more about Áine P Massie
• Add to your TBR List
Summary of Glamour Blade
---
Reality and perception aren't always what they seem.
Sometimes the greatest hope is found when two hearts find their truth and their home.
When Rory Ó Cuinn—a Sidhe warrior, knight, and noble—is sent by the Sidhe Queen's Council to reestablish the magically enhanced vampire hunters known as Guardians, he doesn't question his mission.
Lord Lorccán is a rare vampire noble, as he only kills humans who are far more monster then not. When he meets Mistress Anya from the House Millar, he believes he's found an ally in creating a warrior class to police the vampires and protect the innocent—human and vampire alike.
Sidhe nobles aren't meant to love the damned and Rory fights against a rising attraction for Lor, just as Lor pushes every one of Rory's buttons—mostly on purpose.
When they team up, using both their magics and knowledge to save those that matter most to them and find possible future Guardians, their predesigned realities and perceptions change and twist. As love, hate, passion, and betrayal collide, the only question left is which emotions the pair will grasp and hold.