Title: Rekindled Flame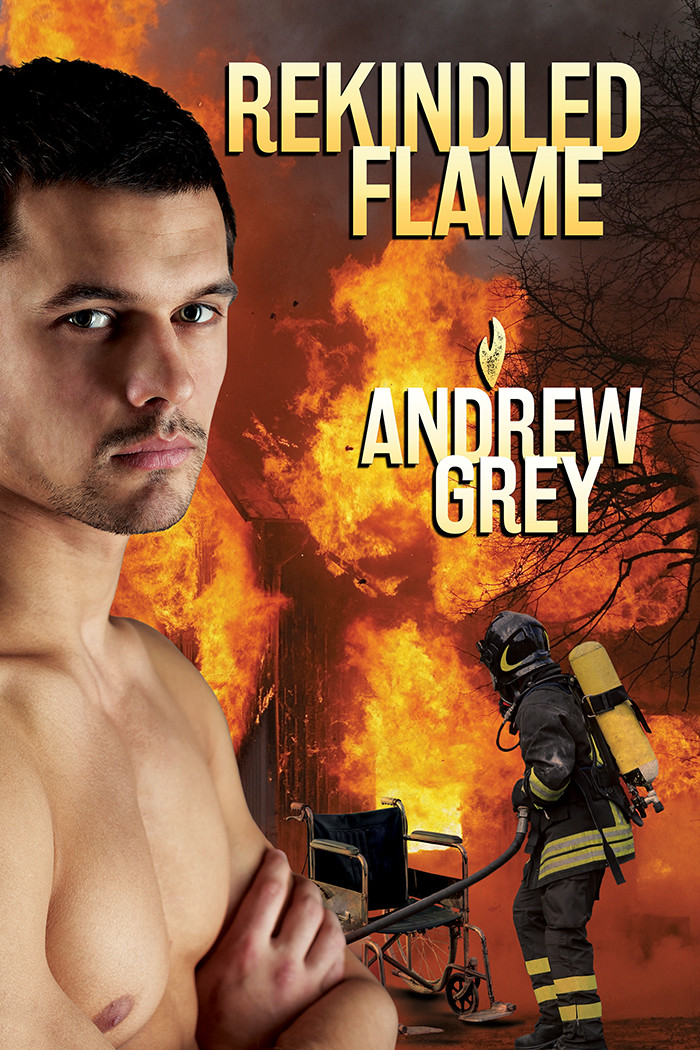 Author: Andrew Grey
Series: (Set in the Bronco Boys Universe) (Book 1 in Spin-Off)
Genre: M/M Contemporary, Erotic, Romance
Publisher: Dreamspinner Press
Release Date: June 13, 2016
Edition/Formats Available In: eBook & Print
Add to TBR List
Purchase Links: Dreamspinner Press | Amazon | ARe 
Morgan has worked hard to build a home for himself after a nomadic childhood. When Morgan is called to a fire, he finds the family out front, but their tenant still inside. He rescues Richard Smalley, who turns out to be an old friend he hasn't seen in years and the one person he regretted leaving behind.

Richard has had a hard life. He served in the military where he lost the use of his legs and has been struggling to make his way since coming home. Now that he no longer has a place to live, Morgan takes him in, but when someone attempts to set fire to Morgan's house, they both become suspicious and wonder what's going on.

Years ago Morgan was gutted when Richard moved away, so he's happy to pick things up where they left off, but now that Richard seems to be the target of an arsonist, he may not be the safest person to be around.

This is one book that I eagerly awaited. I love Andrew Grey's writing, but as someone that deals with the issues of feeling like not being a whole person due to disability and a "damn chair," I eagerly awaited seeing how Andrew tackled this issue and gave Richie his HEA. Andrew only gives us HEA's, but it's the getting there that's such a treat and such a journey!
In Rekindled Flame, Richard Smalley and Morgan Ayers had been best friends as children, but then Morgan's father ripped them apart by moving Morgan away just after then boys had come out to each other. Mind you, they were so sweet and nieve, they didn't really understand what it all really even meant at that time. Fast forward to our story and wow has time changed these two wonderful men.
Morgan is a firefighter, one of the ones called when the house Richard lives in the small attached apartment of is engulfed in flames. Richard can't be found, so Morgan dons his fire attire and runs into the burning building to find a man unconscious in a wheelchair. He carries him out, barely making it out in time himself before the fire swallows the rest of the home.
How do you rebuild a friendship and then more while trying to find your footing together, deal with PTSD, loss, an insane arsonist, and more?
Morgan is a romantic that still remembers things from their childhood—like how a friend of theirs bullied them into getting married at 13, lol. Richie doesn't see his worth or believe that Morgan could really want anything with him for long—he's only half a man now that he's in the chair. Who would want to deal with all that comes with being with someone in a chair for the long haul…? Oh, and is his presence in Morgan's home and life putting him in danger thanks to the arsonist that seems to be after him?
I love that we get to see some of the Bronco Boys again! Love them (happy swoon). And that this story is so uplifting while being so down to earth and real. This is a story of love, triumph, caring, and friendship. The fears are real, the worry is tangible, and the support and camaraderie just what was needed throughout. I can't praise this book enough on so many points. I can say that not only is this a well-written story, but it's a touching and at times heart-pounding one where the HEA is sweet and perfect, and the characters are… you'll have to read to find out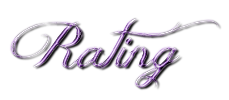 "Yeah, I'm going to stop at the hospital to see how the man I helped last night is doing, and then I'm going home." Morgan headed for the door and threw his bag into the trunk of his car before pulling out and driving across town to a place he knew way too well.
Morgan had saved a number of people over the years. It was one of the things that went with the job. Not getting there in time could rip a firefighter apart, and saving someone brought you a kinship no one else could understand. All he knew about this man was that his name was Richard, but in a few minutes they had shared something unique. Morgan had had an influence on the rest of Richard's life.
"Can I help you?" the woman behind the visitors' desk asked as he approached. "Oh, hi, Morgan," she said when she recognized him. "What can I do for you?"
"There was a man brought into emergency last night. His first name was Richard. I need to know what room he's in."
"You don't want much," she told him and began typing. Geri was used to his unorthodox inquiries. She was a little younger than him and had worked at the hospital for years. "What happened to him?"
"I got him out of a burning building last night, and I want to make sure he's okay." He leaned against the counter, relaxing while she searched.
"I found him. Room 212. It says he can receive visitors."
She handed him a pass, and Morgan thanked her before striding toward the elevators. He rode to the second floor and then walked through familiar hallways to the ward and down to Richard's room. He paused outside and heard nothing. Peering in, he saw a sleeping figure in the bed. Maybe he'd come too early. He walked in anyway and stood by the end of the bed.
"Who are you?" Richard demanded in a rough voice that set Morgan on alert.
"I'm the firefighter who pulled you out last night. I just wanted to make sure you were okay."
"You rescued me from the fire?" he asked. "You should have saved your efforts and left me there. Everyone would be so much better off." The anger and vitriol rolled off him in a tidal wave of blackness.
"Well, I did," Morgan said as he put his jacket on the nearby chair. "The kids were worried about you."
That softened some of Richard's features as a nurse came rushing into the room. "Mr. Smalley, you need to remain calm." She helped him lay back down, glaring at Morgan. "His breathing needs to be as regular as possible to give him time to heal."
Morgan barely heard her. He stared at the man in the bed and let her do her job. Once she left, he moved closer.
"Richard Smalley? Did you grow up on a farm outside Enola?" Even before Richard spoke, Morgan knew the answer.
"Yes." Richard lifted his head of sandy-blond hair, the color of perfectly ripe corn. Morgan knew that color so well, even after all these years.
"It's Morgan, Morgan Ayers. We were friends when we were growing up." He continued staring at the man Richie had become. "What were we, thirteen the last time we saw each other?"
"Yeah. After seventh grade when your dad moved the two of you away. Where did you go? I went away to summer camp, and when I came back you'd moved."
Morgan nodded. "Dad lost his job and got a new one in Detroit, so he packed us up and we moved. Not that we stayed there for very long either. After that we were in Cleveland, and then Pittsburgh, where Dad finally stopped drinking and we could settle down. He remarried, and that's where I spent my last few years of high school." God, he wanted to hurry forward and give Richard a hug, but he didn't have the right any longer. It had been decades, but Morgan had never forgotten Richie. How could he? "I wrote you, but I was thirteen and…."
"Yeah. It wasn't like there was Facebook back then."
Richard was definitely happier than he'd been, with a hint of the smile Morgan remembered from his friend. The memories had dulled over time as the years had gone by, but Morgan would never forget Richie, no matter how long he lived. That wasn't possible. How did you forget the one person you told your deepest, darkest secrets to, and he'd not only understood but told you his in return? How did you forget the boy who had made things better and brought you home when your dad drank most of the grocery money away? Richie had been the one who'd helped see that he didn't starve more times than he wanted to remember.


Andrew grew up in western Michigan with a father who loved to tell stories and a mother who loved to read them. Since then he has lived throughout the country and traveled throughout the world. He has a master's degree from the University of Wisconsin-Milwaukee and works in information systems for a large corporation.

Andrew's hobbies include collecting antiques, gardening, and leaving his dirty dishes anywhere but in the sink (particularly when writing) He considers himself blessed with an accepting family, fantastic friends, and the world's most supportive and loving partner. Andrew currently lives in beautiful, historic Carlisle, Pennsylvania.
Amazon Author Page | Barnes and Noble Page | Dreamspinner Press
Facebook | Facebook Group All the Way with Andrew Grey