Title: Love Comes to Light

Author: Andrew Grey
Series: Senses Series
Genre: M/M, Contemporary Romance
Publisher: Dreamspinner Press
Release Date: Mar 18, 2016
Formats: eBook & Print
Book Links: Amazon | All Romance| Dreamspinner Press
Artist Arik Bosler is terrified he might have lost his creative gift in the accident that left his hand badly burned. When he's offered the chance to work with renowned artist Ken Brighton after winning a contest, Arik fears his injury will be too much to overcome.

He reluctantly travels to Pleasanton to meet Ken, where he runs into the intimidating Reg Thompson. Reg, a biker who customizes motorcycles, is a big man with a heart of gold who was rejected by most of his family. Arik is initially afraid of Reg because of his size, however it's his heart that warms Arik's interest and gets him to look past the exterior to let down his guard.

But Arik soon realizes that certain members of Reg's motorcycle club are into things he can't have any part of. Reg can't understand why Arik disappears until he learns Arik's injury was the result of his father's drug activity. Though neither Reg nor Arik wants anything to do with drugs, the new leadership of Reg's club might have other ideas.

I was excited to see another Senses story coming out, but truly bummed to see it was to be the last one. But, if this is to be the last, I'm thrilled to see Mr. Grey send the series out in such a wonderful way. We begin again with an artist, as we did in the very first Senses book (in fact, you get to see quite a bit of him again!) but Arik is very different. Boy is he ever! And Reg… what can I say about him?
Let's begin with the basics: Arik is an artist who's suffered a huge loss and setback due to the burns that have nearly destroyed his dominant hand. This happened pre-story but are the basis of so much in the book. As someone that has lost a great deal of use of my hands (not through burns, but still) I truly feel for Arik. It has to be so depressing and terrifying for him. Painting isn't a job to him, it's his life, hos he processes, how he expresses, how he relates in many ways to the world. And now, he believes it may be gone. But, he has a chance to meet Ken (Senses book 1) which leads him to Reg.
Reg is not at all what Arik think he wants, much less needs. Reg is a huge (that really should be HUGE) man, a biker, mechanic, and he terrifies Arik the first time they meet. But, Reg isn't jut what the package portrays. Sadly, as the burb shows, some in his club, buy into the crappy image some have of bikers and nearly destroy a lot more than just Reg and Arik's happiness…
This is a wonderfully crafted story with characters that are so real you feel you know them and could hop in your car and drive over to go visit them in real life. The problems they face are, sadly, all too real. The sex is, yes, hot as hell—but it's Andrew, so what else do you expect? His hubby must be one happpyyyyy man
I'm sad to see this series come to an end, but this story and these characters will live on in many rereads and in many shares/recommends. Finding romance stories where there are characters with disabilities that not only find love, but where the injury, different ability, challenge, etc. isn't shown as a point of lack or something to be loved in spite of, can be hard. Andrew Grey has not only met the mark, but exceeded it for showing that all not only deserve love, but that the wrapping isn't what matters… isn't that heart of the person. Thank you, Mr. Grey!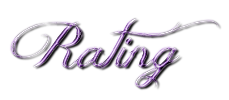 **** Disclosure of Material Connection: I received this
book for Review by the Author. I was not compensated nor was I required to write a positive review. The opinions I have expressed are my own. I am posting this in accordance with the Federal Trade Commission's 16 CFR, Part 255: "Guides Concerning the Use of Endorsements and Testimonials in Advertising". *****
"Let's take a break," Connor called after the saw whined down once again.
"Good idea," Reg agreed. Patrick nodded and grabbed a bottle of water, then left the room. Reg followed him with his gaze, waiting until he'd left to ask, "What's with that kid who's staying with them?"
Connor shrugged. "I just met him, but I saw the way he acted."
"Like he wanted to crawl inside a wall to get away from me. He stopped at the station for gas, and I expected him to make a run for it any second, acting like a scared rabbit." Reg grabbed two bottles of water from the cooler and handed one to Connor.
"Did you see his hand?" Connor asked. "Maybe that has something to do with it. Those burns aren't that old." Connor grinned. "And let's face it, you don't project love and happiness, or have little bluebirds landing on your fingers."
"Fuck no, I'm not a princess," he growled and then sighed. "But that kid is cute as a button." Reg knew it would be best if he put Arik out of his mind. The guy was scared as hell of him.
"Yeah, the growliness is the perfect way to keep the kid from running for the hills."
Reg did it again. "I am who I am. Never claimed or tried to be anything but." If he was big and strong, then no one messed with him and that was just fine. He'd taken more than his share of shit in his life, and he was done with that. "I'm going to hit the head. I'll be back in a few, and we can finish this project." He checked his watch. He had to be back at the gas station by six, but that should leave plenty of time to get this project done.
Reg knew the way. He went to the restroom off the entrance, waving to Claire, who was sitting behind the desk, as he passed. She was a biker chick at heart, and when he stopped by, they usually talked Harleys for a few minutes. He pushed the restroom door open and went inside. After taking care of business, he washed his hands and pulled the door open. Childish laughter rang through the hall. Reg glanced at Claire, who pointed to the activity room. More laughter followed, and Reg followed the sound. He peeked into the room.
"Mr. Reg!" Bobbie Jo raced over to him. "I heard you working." She imitated the saw. "I didn't bother you because that's going to be my room when you're all done." She grinned, showing her missing front teeth. He lifted her into his arms and watched as Arik turned toward him and then quickly looked away again. "He's showing us how to draw a bunny." She pointed to a paper on the table, all smiles and unbridled energy.
"That's great, sweetheart," Reg said, carrying her back to her place.
"He has a hurty hand like me. See?" she said, pointing to Arik and then lifting her own right hand.
"Does it hurt today?" Reg knew she sometimes dealt with a lot of pain, particularly after the surgeries or when she was having a growth spurt.
"Nope." She smiled and wriggled her thumb and the next two fingers. That alone was a miracle and a half, as far as Reg was concerned. Bobbie Jo's little fingers hadn't grown right and ended up twisted and curled. She'd had surgery on three of her fingers to correct it, and there were still two to go.
"That's good, honey," he said, setting her back in her chair and handing her the pencil.
"I'll drawed a bunny for you," she said and looked to Arik. "Would you tell me again?"
"Sure," Arik said gently, but Reg felt his gaze on him and saw the fear and nervousness in his eyes.
Reg thought about leaving the room, but that would upset Bobbie Jo, so he knelt on the floor next to her to seem less threatening… he hoped.
"First you draw the face," Arik said, going slowly as he demonstrated, letting the others keep up. "Then the ears." He drew the first one. As he made the second ear, the pencil dropped from his hand, rolling along the table and onto the floor in front of Reg. He picked it up and held it out to Arik, who looked at it as though it were on fire. Then Arik slowly reached for it, gently taking it from Reg's fingers. "Thank you."
Reg nodded, and Arik continued with the lesson. "That's so good."
Bobbie Jo's tongue stuck out slightly as she concentrated, making the shapes Arik showed her. It didn't look as fluid as his, but Bobbie Jo was obviously pleased as punch as she added the whiskers.

(Please Be Sure To Stop by Andrew's Website to See All of His Works)
The ones listed below are for the Sense Series Only
Love Comes Silently Book 1
Love Comes in Darkness Book 2
Love Comes Home Book 3
Love Comes Around Book 4
Love Comes Unheard Book 5

Andrew grew up in western Michigan with a father who loved to tell stories and a mother who loved to read them. Since then he has lived throughout the country and traveled throughout the world. He has a master's degree from the University of Wisconsin-Milwaukee and works in information systems for a large corporation.

Andrew's hobbies include collecting antiques, gardening, and leaving his dirty dishes anywhere but in the sink (particularly when writing) He considers himself blessed with an accepting family, fantastic friends, and the world's most supportive and loving partner. Andrew currently lives in beautiful, historic Carlisle, Pennsylvania.

Amazon Author Page | Barnes and Noble Page | Dreamspinner Press
Facebook | Facebook Group All the Way with Andrew Grey