Welcome to the Romance Adventures Blog Hop.
(a list of other authors to Hop to is at the bottom of this post)
This bloghop is a throwback to years ago when people didn't come to a bloghop for $$$ but to discover great books to read. And we've plenty of those.
Don't Worry, there's a gift for you as well
This spring, from Crushing Hearts & Black Butterfly Publishing, you will see the release of the next story in the House Millar series! It's a little different, but hey, we like different, right? Right! So, what makes the next story, Glamour Blade (well besides the title NOT having the word 'blood' in it, lol)?
It's not from Anya's POV;

It's not about the triad of Anya, Nicholas, and Declán;

You'll find out more about Lord Lorccán than you did in "Blood Marked";

Find out more about Mistress Anya, but from the perspective of a human, a sidhe, and a vampire;

… and more, but for some of it, you'll just have to read.
But what's it about, you ask?
Rory Ó Cuinn is a sidhe warrior sent to reestablish the magically enhanced vampire hunters known as the Guardians. Lord Lorccán is a vampire noble, but he's also a little unusual as he only kills humans that are barely more than monsters themselves.

When they team up to find possible future Guardians and to hunt other vampires—the ones that kill indiscriminately—reality and perceptions change for both men as love, hate, passion and betrayal collide.
It's still paranormal romance but with a bit more kick and who is and who isn't friend and foe becomes a bit more complicated. I'll give you a little (unedited) tease and then tell you what your prize in and how to enter to get it, lol. Yeah, I know, tease you then give you gifts, hehe, but hey, 'tis the season, right?
Entering the club was surreal in the extreme. The music thumped to the point I felt it more than heard it – which, with the hearing of a sidhe, was saying something indeed. The low lights combined with dark wood and too many bodies kept the place shifting and mysterious as I looked around. Low lights flashed over the dance floor and gave a strangeness to the dancers appearance – a sort of ethereal, shimmering draw.
Of course, that was deliberate on the part of the owners – easier to hide in plain sight. Vampires, with their slightly luminous skin, were something to behold under some lighting, unless precautions were taken.
I appreciated that the smoking ban was respected here, since I hated the smell almost as much as the taste of it on my tongue.
I had grown tired of club hopping, especially since I never seemed to be sent to the nicer places. Bars were fine, I just disliked the seedier ones, you know. . . where 'no' doesn't mean no. I was thankful this wasn't the usual. The two servants I'd chatted with, swore the aberration came to this club and would return tonight.
Now to hope I can find him and gain his attention.
Knowing my mark had a thing for leather, I'd dressed in the tightest leather pants I could obtain, and added a tight mesh top that showed off my smooth chest, tattoo, and pierced nipple. Add in the kohl around my eyes, the shimmering platinum ringlets my hair naturally fell into, and the glitter sheen on my cheeks, and I was guaranteed to turn heads. My doll-like appearance, for a warrior, was both a blessings and a curse.
I approached the bar in a slow saunter, took my time to observe the patrons as I passed. I hoped the information proved correct.
"Ale please," I called to the bartender, the one person here I actually knew. He'd hit on me at one of the other clubs I'd checked out earlier in the week.
"Hey, cutie, you following me?" Chad teased, and winked. He knew he had no chance, but we were on good terms.
"Ever the hopeful," I chided with a smile. "Actually, I'm looking for someone specific. Just hope I don't end up leaving alone tonight." I winked and kept my smile in place. Chad thought I sought a special trick for some play, an illusion I planned to keep in place.
"Well, when you find him, let me know. I want to see what kind of man has you so eager."
Making the circuit a second time, I headed back to the bar. The hairs on my arms suddenly stood on end. I could feel eyes on me, and while that wasn't unusual – especially in a club – this, I knew, was more than just some mortal ogling my backside.
Arriving back at the bar, I turned to face the crowd, and sought the one staring at me. After Chad poured me a fresh glass of ale, I turned to pick it up. That's when things got interesting.
A warm shock surged through me as someone ran their hand up my arm. Even through the mesh I could feel the fingers, long and strong, but cool – strange in a place like this. I knew, no human's touch, could cause such a shock.
I turned to find the owner of the roving fingers. The stranger trailed his agile digits up, over my shoulder to the back of my neck. I slowly raised my eyes to meet his, curious to see whose hand touched me in such a sensual yet possessive manner.
Wow! Definitely vampire, aberration thankfully. The strange
r stood next to me, body turned, so when I straightened, I was neatly tucked into his form.
The creature was tall – probably a good six-four – lean bodied with a nearly gaunt appearance to his face, which gave him an intense and captivating appearance.
The stranger's hair was a vibrant red, pulled back into a tail at his neck, and his eyes a shocking teal. He wore an ankle-length, flared leather skirt and a lace-up, halter-style, tight leather top – obviously made for a male form. Somehow, it was exceedingly sexy and masculine.
"Mmm, who do we have here?" The aberration's sensuous voice carried a subtle undercurrent of curiosity mixed in with desire.
"Rory, sir." Looking up from under my lashes, I smiled and arched into the male's touch as I asked, "And you are?"
With the quirk of a small smile, he leaned down to whisper in my ear, "I'm Lorccán, though I like the way sir sounds coming from your sweet lips." Tracing the shell of my ear with a fingertip, he continued to purr, "Why don't you accompany me outside, piscín."
I hadn't expected the vampire to have such an effect on me, not when I knew what he was, dammit. Not trusting my voice, I simply nodded my consent. Lorccán's hand slid down to my waist and pulled me against his body, before he silently lead me outside. When we reached the club doors, Lorccán motioned to a young, human, woman who headed toward us.
"Andy, my sweet, we're leaving. Please, get the car."
"Already, sir? She looked me over and offered a smile. "Be right back." She practically skipped back to the parking area. A few moments later a car pulled up and Lorccán escorted me into the back of a sleek, black Mercedes-Benz S-Class sedan. The entire time he continued to toy with the nape of my neck, as he kept me tucked into his side. His behaviour mystified me.
Long, powerful hands twisted my body. The vampire, Lorccán, gazed at my face as he stroked his long fingers across his cheek, and up into his hair. Even with the knowledge of what he was, the fact that I was prey to him, I wanted more than just the touches Lorccán gave me.
What is wrong with me? I'm here to recruit him – the outfit and club were a lure to find him and gain his attention, but not for this!
Leaning down, Lorccán lightly bussed his lips across my temple, feathering against both eyelids and finally pressed the softest of touches to my lips. I gasped at the sudden tingle that shot through me. When my lips parted, Lorccán took it as an invitation and used more force as his lips caressed mine.
Deepening the kiss, his hands began to explore more of my body, Lorccán's tongue teased across my bottom lip, seeking entrance. I couldn't hold back the moan, or the slight shiver as it raced throughout my body. Opening wider to allow him entrance, Lorccán plundered my willing mouth, tasting everything he could reach. Sucking on my tongue once he'd captured it, he moved to nibble on my lower lip. Lorccán maneuvered me with quick insistent hands so that I straddled his lap.
He released my mouth and trailed kisses and nips down my jaw. Tracing the pulse in my neck, he gently sucked the skin, scraping his teeth across my pulse, and applied firm but gentle pressure. Somewhere in the back of my mind, I managed to keep enough sense to note that while Lorccán, sucked and nibbled, his fangs did not join the party. Not able to help myself, I pushed into the ministrations with a low moan.
Lorccán's fingers skimmed across my pierced nipple. I shivered and pushed into him, desperate for more. He managed one good pinch when a knock on the window interrupted us. Startled out of the sensual fog, I realized we had stopped and someone waited on the other side of the car door. Letting out a small growl, Lorccán slid me deftly off his lap just as the door opened. The loss of his lips and body was painful and confusing. I wanted to be back in his arms again!
Obviously, I've lost my bloody mind.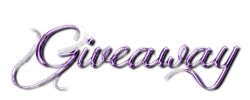 And on the note… how about a little giveaway?
To enter to win an ecopy of "Blood's Voice," book One in the House Millar series, tell me What you would do on a cold winter's night with your very own hottie with fangs? Yep, that's all you have to do to enter!
Want to grab your copy of Blood's Voice, Blood Marked, or of the Hope and Love donation anthology that has a little follow up on the House (along with 14 other stories from authors around the world)?
And last but not least, don't forget to hop on over to these other wonderful authors and check out their lovely posts (stories, giveaways, and fun await)!
2. Daryl Devore
5. Melissa Keir
6. Karen Lopp
10. Jenna Jaxon
11. Gina Danna
12. Melissa Kendall
13. Sharon Cullen
14. D'Ann Lindun
17. Lisa Kumar
19. Sheri Fredricks
20. Susan Sheehey
21. Aleah Barley
22. Stacey Brutger
23. Bobbi Romans