Title: Mind of the Beast 
Author: Brian and Juliet Freyermuth 
Publisher: Middark Press 
Series: A Sundancer, #2
Genre: Urban Fantasy, Paranormal
Release Date: August 13th, 2014
Length: 742 KB/ 286 pages
Add To TBR List
Purchase:
Demon Dance (Sundancer, Book 1): http://www.amazon.com/dp/B00CA9IAOW
Mind of the Beast (Sundancer, Book 2): http://www.amazon.com/dp/B00MQ38D2Q
When a vampire asks Nick St. James to investigate his friend's murder, the answer should have been easy, right? NO. Okay, not so easy. How do you say no to a friend like Felix?

Besides, with Thelma by his side, what could go wrong? She's got that, umm … cute pink backpack of Voodoo magic. Of course it hurts that she manages to look good even when she accidentally conjures and gets possessed by a drunk loa. No, it won't be at all distracting to have her along.

Since no good deed goes unpunished, a crazy man with starry eyes jumps out of the shadows at the victim's apartment and pummels them. Their attacker doesn't just beat them up but also infects them with some bad mojo that's killing Thelma and making Nick angry … angrier.

If the trail to the suspect—the Green Man—is any indication, they'll be killed before the poison finishes the job. The old gods are more dangerous than helpful. The Watchers—even the one who seems to have a brain—are always a hazard. And what's with the all the minions? Who has minions anymore? Not to mention the rapid progression of the infection that quickly upgrades Nick's condition to 'blind-rage-filled.'

Why couldn't Felix have just asked Nick to help him move?
When my thoughts finally collected, I found myself on my ass, staring at a tropical forest above my head. My ears rang, and I couldn't grasp what I was staring at or how I ended up in the middle of the jungle. Florescent light glowed through the foliage. Vines spread across the ceiling, roots spread their nets over the walls, and there was even a damn fern stuck in the air-conditioning duct. The vines, shrubs, and clumps of grass sliding down the walls all came from what used to be Mr. Greenberg.
"Is everyone okay?" I asked as I braced myself on a vine as thick as my torso and pushed myself to my feet.
I stepped over a huge tree limb that had flattened one of the medical tables. Coming closer to the source of the flora, I saw it wasn't even a human body anymore, just a thick knot of tree branches and roots.
"Ah, shit," Felix moaned. "What the hell happened?" He stood on wobbly legs and pulled clumps of grass out of his hair.
"Where did the body go?" Thelma asked as she stumbled over to the metal table. Blood ran down her cheek. Her evening gown was ripped down one side, and she walked toward me with one bare foot. "Did he… do all this?"
"I think so," I said as I gazed around the room.
Please give a warm welcome to Brian and Juliet Freyermuth.
Thank you so much for being with us here today on the blog, I am so excited.
What or who inspired you to write? And how long have you been writing?
Juliet: Thank you for having us. I was given an assignment to write a short story in the fourth grade by my teacher, Ms. Saunders. She was one of my all time favorite teachers and I was eager to please her. I wrote a story about a white face witch that was based off a lady in my neighborhood who really didn't like kids. I found my passion and have been writing ever since.

Brian: In fifth grade, my English teacher, Mr. Denver, turned me on to reading and writing. I wrote a short story called A Walk in the Clouds, and it was about me being sucked into a cloud and all my crazy adventures up there.
When did you first consider yourself a writer?
Brian: When I wrote a fantasy novel in my freshman year in high school. It was really short and pretty crappy but it was the first time I wrote something that big.

Juliet: I considered myself a writer after my first article was published in the school paper. I enjoying writing articles about people as much as fiction. It's like painting a portrait of someone.
What is the name of your most recent book and if you had to sum it up in 30 or less words, what would you say?
Mind of the Beast is about a man finding his way as he helps his vampire friend discover who the Green Man is before the Earth is cleansed of the supernatural.
What was it like to write this together?
Juliet: It was a blast. We had the some pretty hilariou
s arguments. I'm sure anyone overhearing our conversations would be pretty alarmed.
What type of conversations?
Juliet: We had one argument about whether a body mauled by a pack of animals was recognizable. We needed to figure out how to let the readers know what a character named Sal looked like. Brian originally described his face in the morgue, but I pointed out that his face would be unrecognizable, horrific actually. Think about it, a pack of animals aren't going to leave the face alone. Sal's face would be pretty messed up. We wound up describing Sal's picture when Nick and Thelma were looking for clues in his house.

We had this disagreement over lunch. Although, the conversation about how to murder Sal was probably more alarming to accidental listeners.
Brian ,what did you enjoy about writing with Juliet?
I really liked the fact that we both bring different strengths into the story to make it better overall.
What kind of strengths did each of you bring?
Brian: Juliet brings a lot of the sensory elements and focuses on making the reader more immersed in the scene. She brings out character emotions and makes sure the characters have their quirks.

Juliet: Brian is fantastic at developing a plot and writing dialog. He likes to focus on the adventure of the story. He's also a huge mythology buff and has always been fascinated with Native American cultures as well. We have dream catchers and mandalas hung around our house. Whenever we go somewhere new, he looks to see what the tribal history was for that place.
What began your interest in mythology and Native American cultures?
Brian: My interest with mythology began with King Arthur after I watched the movie Excalibur. Shortly after that my mom bought me a Time Life book about wizards, and I was hooked.

My interest in Native American cultures started with wolves. I enjoyed reading stories and myths about them.
Which character speaks the loudest, to you? Do any of them clamor to be heard over the others?
Juliet: It really depends on if I'm taking them in the direction other than where they want to go, then they get pretty loud. Nick is pretty well behaved but Thelma wasn't happy with some of her scenes and so we had to rewrite them.

Brian: For me Nick was always the loudest, especially in Demon Dance, which is why I wrote from his point of view.
Is there a message in your novel that you want readers to grasp?
Facing problems is painful, but once you do, it will take a weight off that you didn't know existed.
Do you have plans for a new book? Is this book part of a series?
Mind of the Beast is the second book in the Sundancer series. Demon Dance is the first. Book 3 is a quarter of the way done already.
Can you tell me about that book?
It's set in Las Vegas. Nick and Thelma search for a missing friend and stumbled upon a supernatural threat that will alter the course of history.
How did you come up with the title and cover design?
Juliet: The title was taken from the novel Brian used to impress me back in high school. That novel will never be published and the title fit this one so perfectly that we used it.

The lynx is a big part of Nick's story so we decided it should be the focus. Its starry eyes have importance too.
Where do you see yourself in five (5) years?
Juliet: Writing fiction and motivational books that inspire readers to follow their passion. I would love to help people overcome whatever is holding them back from following their hearts. Brian had two dreams when I met him, design video games and write novels. He's had twenty years of experience designing video games like Fallout, Star Trek: Starfleet Academy and Epic Mickey 2. What would happen if he believed it was nothing more than a pipe dream?

Brian: I will still be designing video games. I have quite a few books that I want to publish. I don't want to limit myself to a single series or genre.
Is there an Author that you would really like to meet?
Juliet: I've met several authors already but Neil Gaiman seems like he would be fun to talk to.

Brian: Oh yeah, Neil Gaiman would be great to meet. Either Neil Gaiman or Jim Butcher.
Are you a self published (Indie) Author or big trade published?
Indie author. A traditional publisher would have to make a really great deal for us to consider going with them. We're entrepreneurial by nature, so it would be hard for us to give up the control. Besides, we have a lot fun working with editors, cover artists and others.
What can we expect from you in the future?  ie More books of the same genre? Books of a different genre?
Juliet: Urban fantasy is fun. I get to take a city like Seattle and create a magical underworld within it. I plan to explore other genres to stretch myself a bit. Regardless of what genre I write, I'll write character driven stories that will take you on an emotional roller coaster ride. I want readers so immersed in our books that they forget they are an observer and not a participant. If I could inspire them in the process I'd be on cloud nine for a month.

Brian: I like to write anything that is fantastical or wondrous, whether it's fantasy, science fiction, urban fantasy or horror.
What do you think makes a book a really good/bestseller ?
Juliet: Stories should make you forget that you are reading and take you on a wonderful journey regardless whether it's an internal one or an adventure. It should be an emotional experience and make you think at the same time.
What was your favourite chapter (or part) to write and why?
Juliet: Chapter Nineteen. Without giving anything away, I was in the Green Man's head when I worked on that chapter and oooh is he evil.

Brian: Nick had to face his past in Chapter 16. There are those rare times when an author w
rites something where the words go beyond the page and he's there with the characters. That scene was one of them for me.
What do you do to unwind and relax?
Juliet: I read a lot. At night, Brian and I watch shows like Persons of Interest with our son, Kyle, and on the weekends we like to take short road trips to explore new places.
Have you ever read a book more than once?
Juliet: Always, especially when I'm stressed. Then I skip over the dark night of the soul. I also reread a good book to see why I like it. I think rereading is the best education for writers.
What book are you currently reading and in what format (ebook/paperback/hardcover)?
Juliet: I'm reading a couple of books. I'm beta reading a clean romance for an author in one of the writers' groups I participate in on Facebook. I'm also rereading Echoes at Dawn by Maya Banks. It's in her KGI series. I'm a huge fan of romantic suspense.

Brian: I just finished Skin Game by Jim Butcher. His books are always great. He's got the voice of his characters down really well over the last ten years.
Now for a little fun:
Do you write to music? If so – play list please.
Brian: I always need music while writing. The tone of the scene I'm writing will determine what music I will be listening to. (happy, scary, sad, etc.). Chapter 16 was written while listening to "Demons" by Imagine Dragons on repeat.

Juliet: I like to write in silence, but music inspires me before I get in front of the computer. There's a band I like so much that we are including them in Book 3. They're called The Crazy Never Die. (www.thecrazyneverdie.bandcamp.com) We have them playing a concert at a nightclub owned by a Roman Goddess.
Coffee or tea?
Juliet: Tea. Right now I'm drinking tea that a friend bought me while she was in Rwanda.

Brian: Eggnog or pumpkin latte.
Where and when do you prefer to do your writing?
Juliet: In bed, usually shortly after I wake up so those pesky inner critics don't have time to get started yet.

Brian: I like writing in the office. For me it's the structure of it that helps me write.
One of your favourite quotes –
Brian: "It's not jumping the shark if you never come down." Supernatural Season 5: Episode 9.

Juliet: "Begin with the end in mind." Stephen Covey, 7 Habits of Highly Effective People.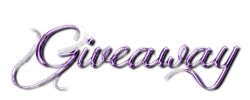 Brian and Juliet will be awarding a $25 Amazon giftcard to a randomly drawn winner via rafflecopter during the tour.

After 18 years of marriage, Brian and Juliet Freyermuth decided to try something crazy; write a book together.

Brian's writing is not limited to print. For twenty years he wrote and designed games such as Fallout, Star Trek: Starfleet Academy, Epic Mickey 2 and Lichdom: Battlemage.

Juliet's love for writing began with a fourth grade assignment. She has been writing ever since. Her writing took a new direction when she enrolled in journalism and met amazing people. Whether it is an article about anthropology or a hero's journey in a magical world, she hopes to inspire readers to new possibilities.

When Brian and Juliet aren't writing, they enjoy reading, watching shows like Persons of Interest and going on road trips with their son, Kyle.
Site | Juliet's Blog | @brianfreyermuth | @julietfrey | Facebook Brian | Facebook Juliet
Brian's Goodreads | Juliet's Goodreads | Brian's Amazon | Juliet's Amazon