Good morning and thanks for joining me on the Hop Against Homophobia and Transphobia. There are some really great prizes to be had at each of the stops! You can check out the others in the hops by either clicking the banner to the left or by using the linky at the bottom of the post. I hope you'll take the time to visit each of the wonderful blogs and authors participating this year.
The Hop Against Homophobia and Transphobia (HAHAT) was created to spread awareness of homophobia, biphobia, and transphobia, and to stand together as a writer community against discrimination of our works.
I thought long and hard about what to discuss today. There's so much out there that needs to be over come, changed, and relearned that it's a bit daunting—at least to me, lol. But as there are a few times in my debut novel that I deal with homophobia, I thought I'd share a snippet and then expand on the comment show.
"I'm not sure I completely understand everything, but why are you so worried what I will think about the fact you and Kayla love each other? What difference does it make whom you love as long as you two are happy?" I would have to spend some time looking into this bizarre concept – fear of love…huh. Both are human, so why should it matter?
You see, as Anya has no memory of her life, she's still finding her way though life, the word, and the concept of love. For her it's pretty simple: Kayla and Skye love each other, therefore they should be together. It makes no sense that they fear showing the truth of their love and relationship. At the core of it, the gender of a person's partner/s really only matters if you decide to make a deal out of it. Children don't judge, until they're taught what's "right" and what's "wrong". Homophobia, biphobia, transphobia… in fact, all sexuality and gender identity 'phobias' are unnatural and hurt both the victim of the hate and the hater.
Yes, I just said the hater is hurt by their stance and actions. When you judge someone and hate/shun/hurt/etc. someone based on sexuality, gender (physical and mental), or any other basis other than what kind of person they are, you not only do harm to them, but you deprive yourself of the love and friendship of someone that could be family, friend… or more. Some of the greatest people I've ever had the grace to know are nothing like me in certain ways, and I would be less for not knowing them.
There's also the aftermath of these 'phobias' (I use the word loosely as it's not really a phobia, it's prejudice, hate, and evil in my eyes) families are torn apart, lives are destroyed (job loss, murder, suicide…), and love is seen as a sickness. I've seen too much of this and work hard to make sure my children know that the person inside, their heart, is how to judge a person, not whom they love, the gender they present as, the colour of their skin, how much money they have, or any reason other than who they truly are inside.
I would ask anyone reading to truly look within and find the root of your phobia and work to understand that love is love and should be treasured and celebrated in all it's wondrous forms and combinations. Slowly, state by state, we are a nation (USA) coming to terms with this concept, a fact that I am both proud of (how far we've come) and saddened by (the fact we even need to fight for GLBTQ rights/marriage/freedoms and how far we still need to go). And being open to gay and lesbian love and expression, doesn't mean you are free of these hurtful phobias. Don't forget trans*people, gender fluid people, bisexual people, and more deserve the same rights to love, expression, and security as everyone else.
Never judge a book by it's cover and never assume you know the heart of a person based on sexuality or gender identity!
The giveaway extends from May 17th, to May 27th.
I'm giving two prizes: an eBook copy of Blood's Voice and a $5 GC for Amazon.
Comment on THIS POST to be eligible to win (remember to leave your email so I can contact the winners).
Winner will be chosen by the Random.org at 10 o'clock, CST, on the 27th.
I'll announce the winner in a separate post.
I thought I'd share a little about my debut, Blood's Voice. The main "couple" in the story is actually a triad, f/m/m between two vampires and a human. There are both gay and straight couple that are close to them and books 3 & 4in the series will be pure m/m. All books are 'fade to black'.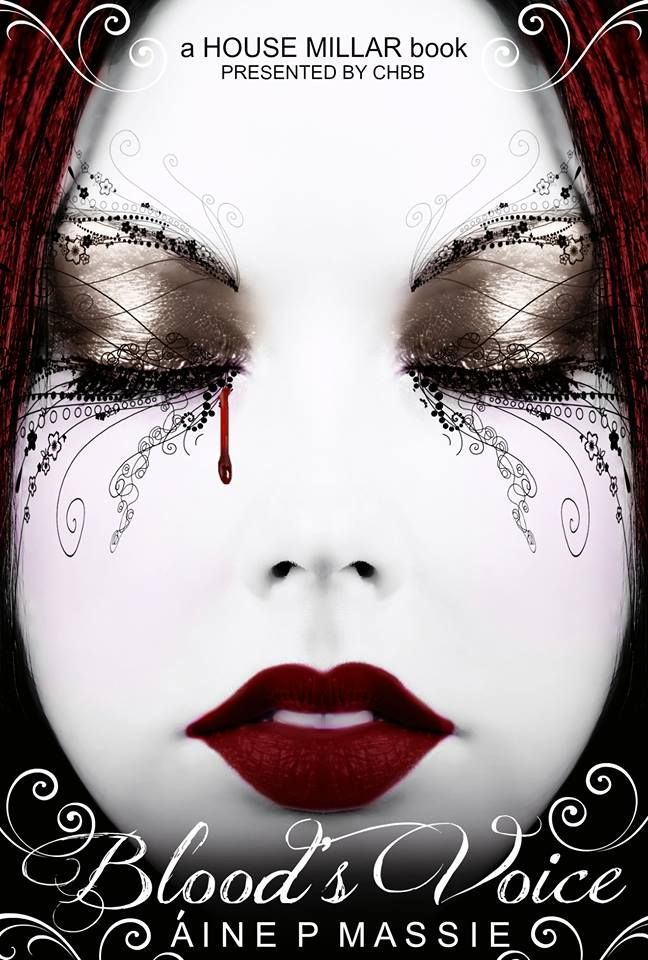 Blood's Voice
a House Millar novel
Áine P Massie
March 15, 2014
Crushing Hearts and Black Butterfly Publishing
New Adult Paranormal LGBT Romance
Anya Millar had no memory of her life or an instruction manual on how to navigate the insane world of humans, biting, and reality. Instead, Anya has had to learn to navigate the world of love, life, and sanity while avoiding those that would see her dead or enslaved.
Anya must come to terms with who she is and her missing past, Nicholas must win back the object of his eternal love while dealing with new cravings in his silent heart, and Declán must learn to destroy the very creatures that he has unequivocally given his heart and blood.
This is the ongoing journey of Anya and Nicholas, human loving vampires and the human they love, Declán. What makes it all more complicated is that they are abominations in their own world and Declán is a natural born vampire hunter called a Guardian.
Please visit each of the blogs, check out the posts and giveaways.