To celebrate the release of PITCH, Will Parkinson is going on a Blog Tour. Will is giving away a Signed Copy of Pitch and a $25 gift card to the winner's choice of online book reseller.
Come celebrate this wonderful YA MM book with all of the awesome bloggers participating in the tour.
♥ ✯ ♥ ✯ ♥ ✯ ♥ ✯ ♥
Title: Pitch
Author: Will Parkinson
Publisher: Harmony Ink Press
Genre: Y/A, M/M Romance
Release Date: August 8th 2013
Length: 180 pgs
Add To TBR List
Buy: Dreamspinner | Rainbow eBooks | ARe | Amazon
The day Jackson Kern walks into Taylor Andrews's classroom is a momentous day in Taylor's life. He's had crushes before, sure, but as time goes on, this is starting to look a whole lot more serious. Still, Jackson doesn't return Taylor's feelings.

Taylor has his own admirers, though. Kevin Richards is used to getting what he wants, and what he wants right now is Taylor, so when Taylor rejects him, Kevin retaliates. At first Taylor's entourage rallies around him, but then Kevin takes his deception one step further and Taylor sees his support dwindle, teaching him the valuable lesson about who he can truly consider a friend.
Please give a warm welcome to Will.
Thank you so much for being with us here today on the blog, I am so excited. I really appreciate you having me. I'm a tad nervous as this is my first time, so please be gentle with me.
Where were you born and where do you call home?
Milwaukee, Wisconsin. I've lived here all my life.
Ah, so you're just around the corner from me, lol.
What or who inspired you to write? And how long have you been writing?
I wrote my first story (Free at Last) when I was fourteen. I showed one story I wrote to my father who looked at me and said, 'What are you wasting your time on that shit for? It's never going to amount to anything.' I was so hurt, I took everything I had ever written and tossed it in a box and stopped writing.

When I read 'The Telling'
by Eden Winters it touched me. I wrote to Eden and we began conversing. She was sweet and genuine. She asked me if I wrote. I explained to her why I stopped and she told me that I needed to continue because the voices never go away. I started updating my first story (the only one that survived) when Pitch took over. When I showed Eden she was so proud of me for not letting go or giving up.
When did you first consider yourself a writer?
I'll let you know if that ever happens.
What is the name of your most recent book and if you had to sum it up in 30 or less words, what would you say?
Pitch: Taylor always had his family and a friend he could count on. What happens when that's stripped away?
Which character speaks the loudest, to you? Do any of them clamour to be heard over the others?
In Pitch it was Benny. Even though Taylor is the main character of the book, Benny stole the show. He's larger than life and very protective of his friends.
Have you based any of your characters on someone you know, or real events in your own life?
Pitch takes place in Milwaukee, Wisconsin which is where I live. The places I discuss in the book (Babe's, Classic Slice, the Pfister Hotel) are all real and places I spend time at.
Do you have plans for a new book? Is this book part of a series?
Originally Pitch was supposed to be a one-off. But one of the characters sort of took over and at the end something happens that people who beta read and proofed for me, demanded I tell his story. So I'm currently working on Wet Paint, Addy's story.
How did you come up with the title and cover design? Who designed the cover of your book?
The absolutely amazing Reese Dante. When I saw her artwork I dreamed that she would do my cover. When she actually agreed to do it, I think that was so amazing that my first book would have a cover done by my favorite artist.
Her covers are always wonderful, congratulations on snagging her for your artist!
What can we expect from you in the future? ie More books of the same genre? Books of a different genre?
After Pitch, I started working with KC Wells on a book called 'Someone to Keep Me'. It's not young adult and is an offshoot of her "Collars and Cuffs" series. It's about an American boy, Scott, who travels to England to be with someone he met online and the things that go very, very wrong.
What has been the toughest criticism you've been given as an author? What has been the best component?
Oddly enough they're both the same. I did a lot of 'telling' instead of 'showing'. A couple of authors who were amazingly helpful taught me the difference. It took a bit of 'tough love' before I actually got the gist of it, and have attempted to take the lessons to heart.

I read and do reviews for Mrs. Condit. She's been a wonderful person to get to know. She's always helpful and has some great advice.
Do you have any advice for other writers?
Don't stop. Whatever it takes, never give up. I did and I will forever regret that decision. I often wonder where I'd be at if I had ignored my father's comments and continued trying to hone my skills.
What is the best advice that you have ever been given when it comes to writing?
Don't give up. You need to let the voices out. (Eden Winters)
Do you write under a pen name?
For adult stuff I write as Parker Williams
Now for a little fun:
Do you write to music? If so – play list please.
I listen to classical music when I write solo. It relaxes me and helps me think.
Cats or dogs?
I have four dogs and three cats. As you probably guessed, I'm undecided and will have to undertake a lot more research.
LOL
Coffee or tea?
Hot chocolate. Coffee is pure evil.
Yes, but is evil truly a bad thing…
Vanilla or chocolate ice cream?
As long as it's soy, I'll go for the vanilla.
Laptop or desktop for writing?
Depends on where I'm at. If I'm home, I prefer the desktop. If I'm at work (shhhhh) the laptop works best.
Once again thank you so much for being here today, it is truly an honour to interview you.
xxx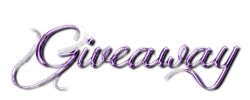 WILL PARKINSON believes that no matter what obstacles are thrown in the path of young love, it will always find a way to win in the end. He wants his characters to have their happily ever after, but that doesn't mean that it's going to come easily.

None of this would have happened if he had followed the advice he was given many years ago. "What are you wasting yo
ur time on that for? It's never going to amount to anything." He believed it for the longest time, abandoning characters he'd created in his childhood.

He picked up his very first m/m story by a writer named Eden Winters, who was an absolute joy when they corresponded. She asked him if he wrote and he told her the story. Eden explained to Will that the voices in his head would never go away and how he needed to let them out. With that thought in mind, Will put e-pen to e-paper once more. It was truly a liberating experience and one he has no intention of giving up again.
Site | Facebook | Twitter | DSP | Goodreads

PITCH Tour Schedule
8/5/2013
Magnolias and Men
True Colorz
Hearts on Fire
8/6/2013
Cate Ashwood's Blog
Guilty Pleasures
8/7/2013
My Fiction Nook
Madison Parker
8/8/2013
Cody Kennedy, author
The Risque Redhead Reads
8/9/2013
Book Reviews & More by Kathy
The Land of Make Believe
8/12/2013
Author Susan Mac Nicol
N.R. Walker
8/13/2013
Iyana Jenna
Dawn's Reading Nook
8/14/2013
Wild Wordy Women
Mary Calmes Books
A Bear On Books
8/15/13
House Millar
Joyfully Jay
8/16/2013
Elisa – My Reviews & Ramblings
Mrs. Condit & Friends Read Books