Title: See The Light
Author: Cassandra Carr
Publisher: Loose ID
Release Date: February 26th 2013
Genre: Gay, Contemporary, Erotic, Romance
Category: May-December, Sports-Themed
Heat Level: Sizzling
Length: 42,000 words
Available At: Amazon | ARe
Hockey player Jason Monroe lives a double life—star defenseman and soon-to-be Olympian on the ice and closeted gay man outside the rink. A serious relationship is out of the question, and Jason makes do with anonymous sex in barroom bathrooms, not willing to take the chance on coming out as gay in a decidedly macho sport.

Advisor to the US Olympic hockey team Patrick Parker knows a thing or two about being a professional hockey player who's not out. He's fifteen years older than Jason, and when he senses the sexy younger man is interested, he knows he shouldn't give in to the attraction. The two men can't keep their hands off each other, though, and with each heated encounter it gets harder to hide their relationship. Then their world blows up around them, forcing them into the limelight. Will their love survive or be put on ice?

Warning: This title is intended for readers over the age of 18 as it contains explicit sex scenes and/or situations and adult language, and may be considered offensive to some readers.
Where were you born and where do you call home?
I was born in Binghamton, New York. I now call the Buffalo, New York area home.

 
When did you first consider yourself a writer?
I figured right around the time I started writing/doing something writing-related every day, that I was a writer.

 
What is the name of your most recent book and if you had to sum it up in 30 or less words, what would you say?
See the Light is my newest release. When two gay men are forced into the limelight of professional hockey, will their love survive or be put on ice?

 
I love reading the warnings on the blurbs for many books. If you could write a warning label for yourself as a person or an author, what would it say?
Brain should not be let out by itself. It represents a danger to others if unattended.

 
If you gave some of your characters an opportunity to speak for themselves, what would they say?
About me or in general? If it was about me they'd probably say I was a tyrant. I don't normally tolerate these characters just doing whatever the heck they want. You never know what's going to happen if you let the characters have free run of the place.

 
What does your protagonist think about you? Would he or she want to hang out with you, the author?
Well, besides me not being a gay man, I would hope they'd want to hang out with me. I gave them a smokin' hot love story!

 
Which character speaks the loudest, to you? Do any of them clamor to be heard over the others?
The loudest ever? Probably Sebastian, the hero in my upcoming release Should've Known Better. He's been talking to me since 2008. Maybe now that his story's getting told he'll leave me alone! But wait, he's pretty hot. I guess he can keep bothering me…

 
Do your characters try to make like bunnies and create ever more convoluted plots for you? Or do you have to coax them out of your characters?
They try to create convoluted plots, but it doesn't usually work out for them. Like I said, I'm a tyrant.

 
Have you based any of your characters on someone you know, or real events in your own life?
No, I never do. I'd hate to have someone read a book, see themselves in it and be hurt by my portrayal of them. Why do you need to use actual people? That's half the fun of writing – making up people in your head.
Do you have a specific writing style?
I'm a pantser (as opposed to a plotter).  I generally have a vague outline/idea where I want the book to go, but I've never used character sketches, scene outlines, or anything like that. My books would be flat and lifeless if I did.

 
How did you come up with the title?
One of my heroes, Jason, has more of a character arc than the other, Patrick. Jason is deeeeeply in the closet, and it isn't until he meets Patrick that he starts to "See the Light" about accepting himself as gay and loving another man.

 
Is there a message in your novel that you want readers to grasp?
Well, it's about two closeted gay men, so I guess just –be true to yourself as much as you can.

 
Do you have plans for a new book?   Is this book part of a series?
Yeah, it will be a series. I wasn't sure when I wrote it, but it's been so popular that it will be a series. I have an idea but I haven't had time to write it. Soon, I hope. I've got a LOT of projects on the docket.

 
Where do you see yourself in five (5) years?
Hopefully a writer who's able to make a living off my books. I do have a wonderfully supportive hubby with a great job, so I'm certainly not starving, but I'd like to contribute more than I am right now.
Do you prefer ebooks, paperbacks or hardcover?
Definitely not hardcover. I do like paperbacks, but the allure of the Kindle…it is strong. It's so easy to buy, store and read books with it.
Are you a self published (Indie) Author or big trad published?
Neither. My publishers (I have five) are digital-first publishers, which means they put the book out as an ebook first and then decide later if they'd like to print it. I have five of my books out as paperbacks.

 
What can we expect from you in the future?  ie More books of the same genre? Books of a different genre?
Both – I get bored, so I write in a lot of different genres. I also write m/f, m/m, and ménage.

 
How do you market/promote your books?
I am a self-confessed promo whore. I do tons of different things to promote both myself and my books. Ads, chats, swag, guest blogs…

 
Have you ever suffered from a "writer's block"? What did you do to get past the "block"?
Every author gets writer's block. I usually write through it. No matter what you think, you're probably not going to write total crap if you do, and you can't fix a blank page (hat tip to Nora Roberts).

 
What was your favourite chapter (or part) to write and why?
Heh. The sex scenes. Why? Because I'm good at them, or so I've been told. It's fun to figure out what happens next, how the hero can take the heroine to the moon without tipping over, that sort of thing. I love getting to the end and saying, "Wow, that's hot." If I'm not, hopefully my readers will be hot and I've done my job.
What do you do to unwind and relax?
Unwind? Relax? What is this "unwind and relax" of which you speak? No, seriously…um, I watch hockey games, but that hasn't been real relaxing lately since my team is horrible. I also love to go out to eat, to the movies, stuff like that.
Have you ever read a book more than once?
Oh geez, tons of times. Lately, Pride and Prejudice. My husband doesn't understand how you can read a book or watch a movie more than once. You forget stuff!
What book are you currently reading and in what format (ebook/ paperback/ hardcover)?
A m/m romance titled Way Off Plan, Kindle version.
Do you write under a pen name?
Yes. I have a very distinctive last name and I hate it so the choice to go with the pen name was an easy one. Plus I don't want my name associated with my books since I have a four-year-old daughter.
What are your pet peeves?
One of my biggest pet peeves is people who can't behave like grown-ups. I see no need for snark, pettiness, meanness, bullying, that sort of thing.
Cats or dogs?  
Cats by a country mile
White wine or red?
White
Coffee or tea? 
Neither. Hot chocolate!
Favourite food?  
Just one? Uhhhh, pizza
Vanilla or chocolate ice cream? 
Chocolate
What are 4 things you never leave home without? 
My purse, my keys, my glasses and usually my Kindle. Yes, I bring my Kindle to places I shouldn't, like family gatherings.
Laptop or desktop for writing?
Laptop, though I do have it hooked up to a 23" monitor and a full-size keyboard.
Where and when do you prefer to do your writing?
I don't have much of a preference. I really can't since I only have part-time childcare. I guess if given the opportunity I'd say from about 10am to 5pm.
One of your favourite quotes – 
The only thing that matters is how you see yourself- unknown
List 3 of your all time favourite books?
The Westing Game (children's book, won a Newberry Award in the 70's)

Pride and Prejudice

It Happened One Autumn (started my love of historicals)
An actor you have a crush on –
Joe Manganiello – I would climb that man like Mount Everest
What is a movie or TV show that you watched recently and really enjoyed? 
Downton Abbey – I was late to the game, but I like it a lot
Jason "Roney" Monroe had a big problem.
Literally.
His current dilemma came in the form of the woody he'd popped a couple of seconds ago when he'd gotten an eyeful of Patrick Parker as the man washed himself in the shower after the first day of USA Hockey's pre-Olympics camp. Since it was the first day, all the players and the off-ice staff like Patrick had participated.
The fact that he'd gotten harder than a fence post looking at any man's junk was bad enough, but one of the advisors? That was all kinds of wrong.
Usually Jason was better able to tamp down on his lust for his fellow man. He'd been doing it for years, after all. Professional sports weren't exactly welcoming gay athletes with open arms, and he wasn't keen on getting punched in the shower when some meathead noticed him staring. So he'd tried to condition himself, hoping if he saw enough cock, had his dick sucked enough, and fucked enough tight asses outside the locker room, he'd become desensitized to his teammates' equipment.
The older man continued to methodically soap himself, and Jason bit his lip, trying desperately to muster up the will to turn away, to not look. Yeah, like asking him not to breathe. It was one of those dirty little secrets no one ever talked about in hockey—that your jockstrap made your cock and balls sweat like a motherfucker and, therefore, itch like crazy. If you didn't wash thoroughly enough, you'd be feeling it for the rest of the day. That didn't make Jason feel any better right now, though, as his brain flooded with images of other ways Patrick could be touching himself. And ways he could be touching Patrick. Or Patrick could be touching him.
Fuck. Camp is gonna suck.
When he'd glanced over the four-headed community shower stall and noticed Patrick cupping his balls, he'd barely been able to hold in a groan. The man's equipment, even flaccid, was impressive. Yeah, and didn't matter what his equipment looked like because Patrick was straight as a ramrod as far as he knew, so there was no way Jason was getting any closer to said equipment than he was now. Not that he would ever get involved with someone in the hockey world. That was a disaster waiting to happen.
He chuckled to himself as he thought about the word ramrod. Yeah, he had a couple of ideas for where Patrick could shove his ramrod. His ass clenched, and he sighed. Shit, he wasn't even a bottom, and he was already picturing bending over for the guy. Jason closed his eyes and tried to think about how he needed to make sure the equipment guy sharpened his skates and how his right shoulder pad needed a little fitting tweak. It didn't work.
Just another day in the salt mines.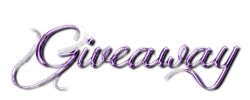 Follow this tour and enter at each participating stop for a chance to win a $10 gift card to your choice of eBook retailers. More entries = More chances to win! Contest is tour-wide, open internationally and ends Apr 10. Must be 18 years of age or older to enter.

Cassandra Carr is a multi-published, award-winning erotic romance writer with Ellora's Cave, Siren, Sybarite Seductions and Loose Id who lives in Western New York with her husband, Inspiration, and her daughter, Too Cute for Words. When not writing she enjoys watching hockey and hanging out on Twitter. Cassandra's book Caught was recently named Best BDSM Book 2011 by LoveRomancesCafe and Impact was named BDSM Book of the Month for May 2012 by BDSM Book Reviews.
Site | Blog | Facebook | Twitter | Goodreads | Amazon
---
VBT Schedule:
Mar 25: Triad Literary (Author Interview)
Mar 26: Rachel Leigh – erotic romance (Author Interview)
Mar 27: We Love Kink (Author Interview/Review)
Mar 28: Books Books and More Books (Author Interview/Review)
Mar 29: The Printed Fox
Apr 1: House Millar (Author Interview)
Apr 2: Harlie Williams, Writer (Author Interview/Review)
Apr 3: Words of Wisdom from The Scarf Princess (Review)
Apr 4: For the Love of Bookends (Review)
Apr 5: The Smutty Kitty
Apr 5: Full Moon Bites (Author Interview)