Today I have not only the newest in the love Means… series from Andrew Grey, but an excerpt from the beginning of the book. Below you will find my thoughts on Love Means… No Limit, the excerpt, and a little on the other books in the series. (Don't forget, Geoff Laughton from the series, just released his own book – a YA titles By The Creek)
---
Title: Love Means… No Limit 
Author: Andrew Grey
Publisher: Dreamspinner Press
Series: Love Means…, #9
Genre: M/M, Contemporary, Romance
Length: 200 pages
Source: Author in exchange for honest review
Add To TBR List
Available @ Dreamspinner | ARe | Rainbow eBooks | Amazon
Bart van Andren, aka Spider, has been running away from life with a lot of chemical help. When he wakes up in a hospital, he discovers he's picked up a champion. Duane must see something in Bart no one else ever has, because he finds Bart a job at Laughton Farms, where the people show Bart kindness and patience. He might even kick his drug habit with a little help from his new friends Geoff, Eli, and especially Tyrone.

Tyrone Jackson works at the farm despite the disapproval of his traditional black family, who find it suspicious that he works with gay men. Tyrone knows he's gay, and until now, he's kept his home and work lives separate.

Though Tyrone resists his feelings for Bart as long as he can—he's seen enough of the drug culture to last a lifetime—he can't deny their attraction forever. But before he and Bart reach for more than friendship, Tyrone has to face his family and Bart has to close the door on his past—a past that could put Tyrone, the farm, and everyone he's come to care for at risk.

Love Means . . . No Limits is both a departure and a return to roots story in one for Andrew Grey. I wasn't sure about the drugs when I first sat down to read this one, not often enjoying characters that struggle with this addiction, an opinion that I am happy to throw out now that I've gotten to know Spider / Bart. I've loved poor Tyrone since he first appeared in the series and am ecstatic he finally got his HEA!
There are, of course, all the standard characters… the series does revolve around Laughton Farm after all, lol. But this time Duane picks up the stray, instead of Geoff or Eli, and what a stray?! When we first meet Bart he is called Spider and is high, his life out of control, and running. After buying tainted chemicals he goes through detox and Duane gets a hold of him (insert evil cackle here please). Before he knows what's hit him, the Laughton family has taken him in, put him to work, and introduced him to Ty.
For Tyrone, meeting Bart was not the happiest situation he could imagine. Ty is still in the closet thanks to his bigoted family (his uncle even poisoned Eli not that long ago!), so meeting a troubled man that tugs at his heart and excites his body is not overly appreciated. But with a little help from Eli, things get on tract for these two, until… well, you can only run from your past for so long…
I loved was seeing love grow, trust shift, and faith in the family we choose overcome even the worst chemical dependence and the dregs of criminals. The characters are well thought out and the growth immense, the writing caught me right away and didn't let go to the very end (about 3 AM
).
If you love stories where the love is deep, the passion tangible, and the sense of family is a true power, then look no farther than Love Means… No Limit. Thank you Andrew for a touching story that shows no matter how low you spiral, there is hope for a future and for love!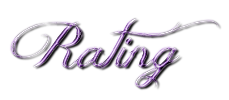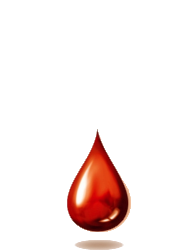 Spider floated in his drug-induced haze. This was going to be a good trip—everything felt perfect. He didn't give a damn about what was going on around him. Everything was focused inside his head. He could control that. His rotten, pisshead of a family didn't mean shit and neither did anything else. Spider lay down on his crappy bed and closed his eyes, enjoying his self-administered escape from all the crap, shit, and dirt the rest of the world heaped on his shoulders. Closing his eyes, he flew high above the world, propelled by his own imagination. The euphoria never lasted long enough, and this time was no exception. Just about the time he was really soaring, the wind died, and he fell back to earth.
His head ached and he opened his eyes, shaking the way he usually did when he was coming down. He reached for the bottle of water and drank, staring at the walls of the cheap motel room he'd managed to get for the night. Tomorrow he would have to look for a permanent place to live, somewhere, but for today he was warm and dry. As Spider got up, slowly, the room spun, and he had to steady himself before walking toward the bathroom. He closed the door behind him and sat on the cool tile floor, waiting for the last of the drugs' effects to leave his body. He drank more water and felt marginally better. His vision slowly cleared, and as it did, the depths to which he'd sunk became readily apparent. The floors and walls were stained with God knew what, and as his mind cleared, he stood up and brushed off his clothes. Who knew what he'd just been sitting in? Breathing deeply, Spider brushed his teeth using the last of his toothpaste.
After using the filthy toilet, which looked like it hadn't been cleaned in months, he left the bathroom. The rest of the room at this "no-tell motel" wasn't much better. The bedspread was stained with things that would have made Spider shudder a few years earlier, but now he really didn't give a fuck. It was a bed, and it was one he wouldn't have to share with some stranger if he didn't want to.
His stomach rumbled, which surprised him. Usually he didn't eat much. After grabbing an old jacket out of his bag, Spider left the room, shoving the key in his pocket before walking two doors down to the greasy spoon.
Inside the restaurant, which had as much cheer as his hotel room, he ordered coffee and a burger from the surly waitress, who scowled at him as she took his order. Spider tried to smile, but then he turned and saw a bit of his reflection in the window. He barely recognized himself. He hadn't shaved in days, and his eyes were drawn, with dark circles under them. He turned away because he couldn't stand to look at himself any longer, and waited for his coffee, staring down at the table.
Once the server placed the mug on the table and filled it from the pot, she left right away, without saying anything. Spider reached for the sugar packets, dumping half a dozen into the hot liquid. He stirred it up then sipped and felt the hot liquid warm him from the inside. He felt even better once the sugar hit his system. Waking up further, he peered around the restaurant without looking as though he were looking. The clientele was what he expected: a few off-duty hookers, other guys like him, and, of course, the guy in the corner who looked like he owned the place.
The thing was that Spider didn't fucking remember exactly where he was. He knew he'd left Grand Rapids in a damned hurry and had simply gotten on the freeway. He hadn't been heading anywhere special. Searching his addled mind, he tried to remember the last signs he could remember along the drive. But he hadn't paid any attention and had only pulled off the road when he was low on gas. He gave up, muttering to himself, because it didn't fucking matter, anyway. He'd eat, sleep tonight, and then fill up the car in the morning and drive some more. In the back of his mind, he knew he'd also need to score some more junk somewhere, but he wasn't too concerned about that. In places like this, getting what he needed would be easy.
His food arrived, and Spider bent over his plate, concentrating only on his ravenous appetite. He cleaned the plate in a matter of minutes, only stopping to chew and occasionally gulp some coffee. When he finished eating, he waved to the server for a refill, and she brought it, looking even surlier, if that was possible. She filled the mug, and Spider added more sugar before letting the liquid cool and then drinking it down. The waitress brought the check, and he slapped enough bills on the counter to cover it before getting up to go.
The restaurant door swung closed behind him, and he shoved his hands in his pockets, walking back through the night toward the hotel, exhaustion quickly catching up with him.
"You need anything, buddy?"
Spider turned around and saw the guy from the corner of the restaurant sitting inside a brand new BMW with the driver's window lowered. Without answering, Spider ambled toward the car. They talked very briefly, and he handed over the money, receiving a bag of what he'd need in the next few hours. Spider didn't stay to watch the window glide up, but he heard the wheels spin on the gravel as the expensive car pulled out and headed up the road.
Spider shoved the bag in his pocket and walked the rest of the way to the hotel. He opened his door and went inside, then closed and locked the door behind him. He took off his jacket, threw it across his bag, and then collapsed onto the bed. He kicked off his shoes, closed his eyes, and almost instantly fell asleep.
Spider never slept very well for very long, and when he woke, the ancient clock by the bed told him it was three in the morning. He rummaged around in the dark for the baggie of pills and popped one, swallowing it dry. He lay back down, closing his eyes,
and soon blessed blackness overtook him.
Plus, don't forget the new release from Geoff Laughton
(from the Love Means… books)

Andrew grew up in western Michigan with a father who loved to tell stories and a mother who loved to read them. Since then he has lived throughout the country and traveled throughout the world. He has a master's degree from the University of Wisconsin-Milwaukee and works in information systems for a large corporation. Andrew's hobbies include collecting antiques, gardening, and leaving his dirty dishes anywhere but in the sink (particularly when writing). He considers himself blessed with an accepting family, fantastic friends, and the world's most supportive and loving partner. Andrew currently lives in beautiful, historic Carlisle, Pennsylvania.

I love to hear from readers. Comments, thoughts, and questions are always encouraged and appreciated.
Site | Blog | Facebook | Twitter | Goodreads | eMail