Happy Sunday, everyone! I wanted to let you all know about some great sites that are hosting me this month as part of my Scavenger Hunt Virtual Book Tour.I've also included a little about both books featured and the giveaway below. Please take a moment to check out the posts and have a great weekend
The Giveaway is open internationally.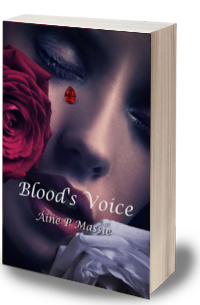 (Book 1, House Millar series) Published June 1st 2011
Purchase eBook: Geas Publishing | Amazon
Purchase Print: Geas Publishing | Amazon
Anya Millar had no memory of her life or an instruction manual on how to navigate the insane world of humans, biting, and reality. Instead, Anya has had to learn to navigate the world of love, life, and sanity while avoiding those that would see her dead or enslaved.

Anya must come to terms with who she is and her missing past, Nicholas must win back the object of his eternal love while dealing with new cravings in his silent heart, and Declán must learn to destroy the very creatures that he has unequivocally given his heart and blood.

This is the ongoing journey of Anya and Nicholas, human loving vampires and the human they love, Declán. What makes it all more complicated is that they are abominations in their own world and Declán is a natural born vampire hunter called a Guardian.
(Book 2, House Millar series) Published February 29th 2012
Purchase eBook: Geas Publishing | Amazon | ARe | Smashwords | Barnes & Noble
Purchase Print: Geas Publishing | Amazon
How many ways can a hearts true love be shared? After poisoning, near death attacks, consummated passions, and possible insanity visit Anya, Nicholas, and Declán they embark on their future. Or at least they try to. Jealousy can be a pain, in more ways than one.

Can Anya protect her lovers, find peace within herself, and lead the House Millar? With her loves and guards, Nicholas and Declán, she sets out to do just that. If only life, eternal life, were that easy.

Come take a walk with our loving family and witness the strange turns and twists as life, love, and passions collide with greed, politics, and evil.