Title: Medicine Man 1, The Chief of All Time 
Author: S.R. Howen
Publisher: Wild Child Publishing
Length: 332 pages
Genre: Horror, Spiritual, Romance
Source: BTS Tours 
Available @ Wild Child | Amazon
Shannon Running Deer is American Indian by blood, he has forsaken his people's ancient ways to embrace the "modern" world as a wealthy, highly successful trauma surgeon.

His comfortable existence begins to unravel when, seemingly by chance, Shannon finds himself gradually drawn into the past. Pursued by an ancient evil, he knows he can change the future, if he can survive the past.

In the tradition of Diana Gabaldon, S.R. Howen's MEDICINE MAN is a distinctive and atmospheric novel full of spirituality, mystical time travel, romance, passion, and suspense.

S.R. Howen weaves a wonderful and rich story unlike any I've read before. You follow the story from the point of view of Dr. Running Deer, a trauma surgeon and Blackfoot descendant who was supposed to be the tribe's medicine man, not a cold scientific doctor.
The way the story is told draws you in and keeps you guessing, at times if you are even in Shannon's reality or his dreams, but as things continue you delve into who he is, who he is meant to be, and the mysterious woman that keeps setting his world on end.
The action is strong, the metaphysics fascinating (especially to me, a pagan reader), along with being a great romantic mystery of sorts. I loved the mystical time travel and tasting of native histories and wholeheartedly recommend to any that love stories of mysticism, romance, and mystery.
I can't wait for more of this series! The tension and crisis were well tended but leave me wanting more!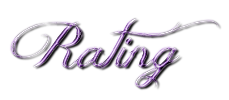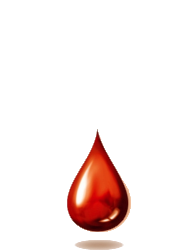 My grandfather's words came to me: "There are those who don't quite know how to use the gift they are given, they must have help–a spirit guide."
Time lost meaning while I sat there and tried to will myself back. It grew dark outside. The wind picked up, rustling the curtains and chasing more papers across the floor. Perhaps I needed to be outside. I got to my feet, picked up a blanket from the back of the couch, and started across the room. Someone pounded on the front door. I wasn't about to open it.
The oak door crashed open, the jam in pieces. John stood in the doorway peering around him as if he'd never been in my house before.
"My god, Shane," he said when he saw me.
"Go away," I told him.
"Christ. I'm not going anywhere. What the hell is going on with you? It's been ten days since anyone saw you. I forced your gate. When I saw the Jag like that, I thought someone rear ended you and you were hurt."
I glared at him. I owed him some sort of explanation–we'd been friends and colleagues for several years. "I smashed the Jag into a pole. Now get out of my house."
"Shane, come on. You need to talk to someone."
From behind me came the click click sound of a dog's nails as it crossed the tiles. The gray wolf stood at my side. John took a step back.
"Leave," I repeated.
"Shane, I'm not leaving you. Admin is having a fit over the Indian ceremony you did in that epileptic's room, more so since they can't get a hold of you. Shilfen is having fits–someone broke into their labs. Killed the head of the vaccine research project they have going. The guard said you were at their Mercy lab the same night–dressed, well, like you are now. That idiot van driver–he says someone broke his arm and stole the Shilfen truck, dressed the same way." John moved across the room toward where the phone sat. "Let me call someone. Jamie's on duty, I think. Let her come and talk to you."
I lunged, caught the phone cord, and yanked it out of the wall, sending the phone crashing to the floor halfway across the room.
"You're not going to call anyone."

I currently work as an editor at Wild Child Publishing (since 1998) and also mentor several beginning writers. My publications include, THE FORGE: DISCOVERIES(Erotica with four star and above reviews)(Freya's Bower) under the pen name Shaunna Wolf, and upcoming from WCP; TALES OF THE ZINGARI:THE WIZARD'S HEART (Romance), and MEDICINE MAN: THE CHIEF OF ALL TIME (Supernatural suspense) as S.R.Howen.
Site | Blog | Facebook | Facebook Author Pg | Twitter | Goodreads
Book Blogs | Author Den | Amazon | Linked In | Google +
Come join us on this month long tour and discover all about this great new book!!!
December 2 Interview SnifferWalk http://www.snifferwalk.org/
December 5 Guest Post/Review A Little Bit of Naughty http://alittlebitofnaughty.blogspot.com/
December 13 Review/Interview House Millar http://apmassie.com/blog/
December 19 Review I am, Indeeed http://iamindeed.wordpress.com/
December 23 Review/Guest Post Harlie's Books http://www.harliesbooks.com/
December 27 Review Buffy Kennedy http://buffy-kennedy.blogspot.com/
December 27 Interview…TBR http://tbrtheblog.blogspot.com/