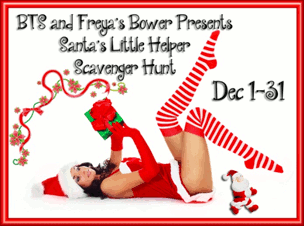 BTS Tours and Freya's Bower are proud to present the Santa's Little Helper Scavenger Hunt. 32 blogs have linked together to allow you to hunt for 32 different words that will be hidden in each post, so at the end of the hunt you will have 32 answers to plug into the rafflecopter. Please DO NOT leave your answers in the comment section. We want this to be fun for everyone, and not take the challenge out of the game. So this is how it works.
All the blogs listed below will post their game piece on their allotted date. You are looking for one word (related to Christmas or Sex) to plug into the rafflecopter as your answer. For Example:'
If you are on Close Encounters with the Night Kind, and find your word (clues will be provided for you in the banner) you log into the rafflecopter form and place your answer in the box marked Close Encounters of the Night Kind. Follow along the entire Scavenger Hunt and collect all 32 clues. We will be drawing for 4 $25 dollar Gift Certificates to Freya's Bower. Happy Hunting!!!
Title: Last Chance
Author: Kit Wylde
Publisher: Wild Child Publishing
Length: Novella
Genre: Contemporary, Paranormal
Add To TBR List 
Buy: Freya's Bower
What happens when a Tarot reader meets a skeptical cowboy? A wild ride

Susan Pell escaped from a nasty relationship and found peace living alone (if you don't count the two match-making ghosts who are the original owners). Just when she decides to enter the dating pool again, in walks Max Lancaster, a sexy cowboy who happens to be her neighbor. Max has been given a free reading in the hopes that Susan will be able to predict his future. The attraction between them is instant, but his obvious disgust with her profession makes Susan want to have her way with him then strangle him for being such a close-minded fool. No matter that the ghosts say he's the one, Susan's not buying it. Avoiding him doesn't help, nor does dating someone else. When Susan vows to forget him, fate (with a little help from the ghosts) take matters into their own hands.
Susan loved how the orchards changed color in the fall from green to yellow to orange and red. And, in the spring, they came alive again, bursting with color: snowy white and different shades of pink. The peace and quiet gave her time to think, heal, regroup. It took time to grow accustomed to the quiet and vast open space. Her nearest neighbor was a good half-mile away. Coming from five years in Los Angeles where the biggest lot in her part of town was less than a quarter acre and the quietest time of the day could never rival this all encompassing silence, it took a lot of adjusting. But, it certainly beat Los Angeles. How she had managed to live there for five years without going crazy, she would never know. Maybe it was because of Don.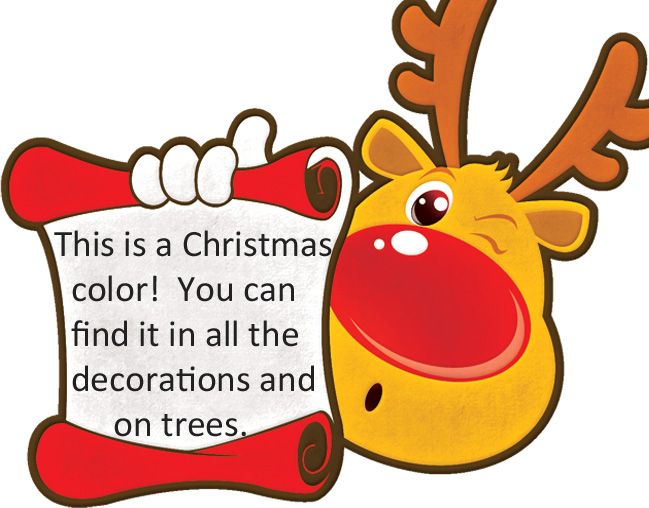 An eagle's cry pierced the air. Susan sighed. Best not to think of Don. That part of her life was over and done with, and it wouldn't do any good to replay it in her mind.
The stained glass, butterfly wind chimes hanging in her living room tinkled in the stillness of the room. It was the ghosts again, admonishing her to move on and forget about the past, but how could she? He'd been every thing she'd thought she'd ever wanted in life. He was handsome, smart, had a great sense of humor and was great in bed. What woman wouldn't want that? "Yeah, but you weren't the only one he slept with," whispered a voice in her mind.

Kit Wylde is one of Marci Baun's pseudonyms. Marci fell in love with romance during her teenage years. She didn't pen her first story until well into her thirties. She sold her first story and has been writing when she has the time, which isn't often as she usually busy editing and running two publishing houses. Married with one very active child, she still enjoys reading and writing a good romance.

Her works have appeared in Wild Child Publishing, Love Notes Zine, Under A Full Moon, and Coffee Time Romance. Curre
ntly, she has one novella available through Freya's Bower, Last Chance, a paranormal erotic romance, a short story in the charity anthology Dreams & Desires: A Collection of Romance & Erotic Tales, and a serial chapter titled The Whispering House, a paranormal erotic romance tinged with horror.